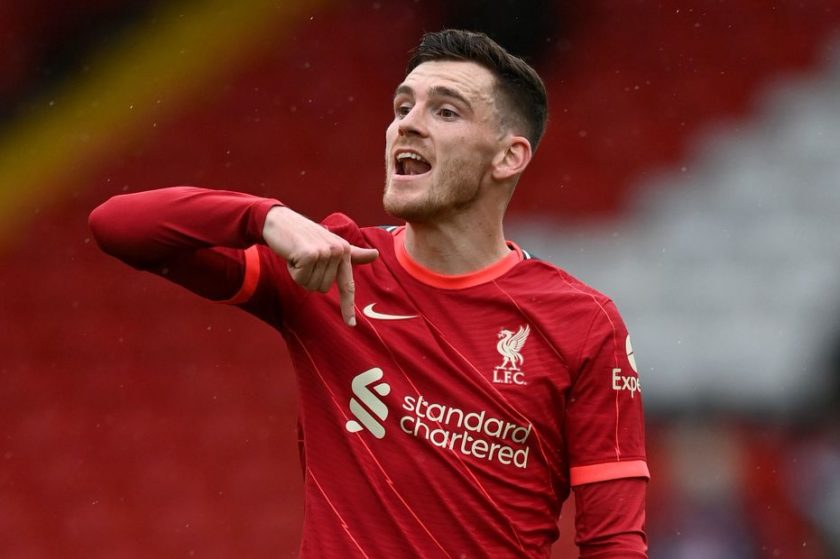 Since his arrival at Liverpool in 2017, there haven't been many players whose stock has been on such a constant rise as Andy Robertson's. The former Hull City left-back, who was relegated from the Premier League before the Reds got him at a bargain fee, has been comfortably one of the best, if not the best, left-backs in the world for the last two or three years.
The Scotland captain has been a constant presence on the left-hand side for Jürgen Klopp's men, producing performances at a high level on a consistent basis. The 2018/19 and 2019/20 seasons – when the club became champions of Europe, England and the world – saw the now- 27-year-old making key contributions both offensively and defensively.
However, in some parts of last season and early on this season, Robertson's form took a dip. There were questions asked whether Kostas Tsimikas should now be taking over as first-choice left-back. However the Scotsman has responded with some fine displays since and is having a terrific start to 2022. That is why you never doubt him and his class!
When Klopp was asked about the 27-year-old's form and his competition with Tsimikas back in November, the German had a simple answer (Liverpool Echo):
"Kostas has obviously a lot of quality but what I just don't like about these kind of things is that we are always so early.

"What does it mean, 'Pushed Andy Robertson'? He pushed Andy Robertson, he is doing that, but Andy Robertson is in my eyes probably the best left-back in the world so that makes it really tricky."
This article is for TTT Subscribers only. Sign up for just £5 a month – that's one price that isn't going up!

[ttt-subscribe-article]