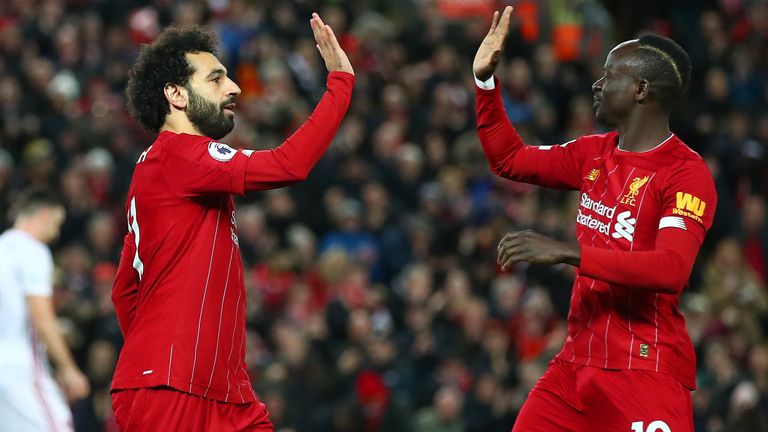 There have been numerous perceptions about the Mohamed Salah – Sadio Mane combination at Liverpool. Some have questioned whether they do enough for the team as a collective, or asked whether they have a personal rivalry that comes before the team, that Mo is too selfish, that Mane is moody, and so on. To me, that is to massively underplay the footballing craft they exhibit on a weekly basis. They are two exceptional footballers who have been playing through their peak years under Jürgen Klopp at Anfield, and are giving it their all every single day.
On Saturday against Crystal Palace, Mane reached 100 goals in all competitions for the Reds, while reaching the same milestone in his league goals tally (77 of those 100 league goals coming for Liverpool). A week before that at Leeds, Salah scored his 100th Premier League goal (99 for Liverpool after Palace game). He has touched 130-goal mark for the club in all competitions.
Salah has now entered the top 10 (currently 10th) in the list of all-time top scorers for Liverpool with the second-best games-to-goal ratio of 1.61, only behind Gordon Hodgson's 1.56. Mane is in 17th position on that list with 100 goals and a games-to-goal ratio of 2.24. These are not just mere numbers I am throwing out, these are a representational bow to how good this African duo has been for the Reds, and they don't seem to be in a mood to slow down any time soon.
This article is for TTT Subscribers only. Sign up for just £5/month.
[ttt-subscribe-article]