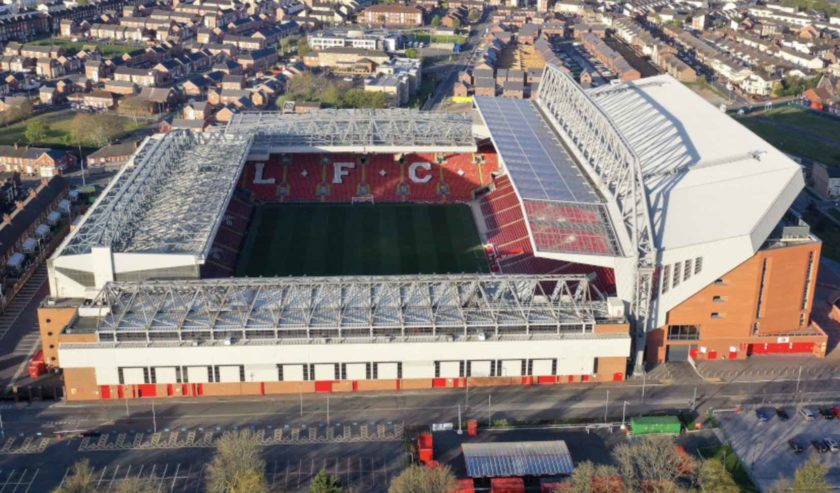 Best posts of the week, as chosen by Chris Rowland and Daniel Rhodes.
1 – Mekokrasum discussing Pep Guardiola:
Pep Guardiola is overrated almost as much as he is underrated
Of course, the absurd largesse at his disposal at Bayern and City has perverted the game. It has been far too easy for him because he has had the reserves to purchase the right players rather than improve many of them… He is certainly no Klopp but he is an absolute scholar and synthesiser of different ideas and styles. He is definitely superior to the likes of Pellegrini, Ancelotti and Zidane who just man-manage great players without any rigorous DNA, variability or tactical nuance. Guardiola has changed the overall style of play in the Premier League and been instrumental in altering the mentality of most modern coaches towards possession friendly football. Even the Italians play with split centre-backs, a possession friendly keeper and have abandoned catenaccio!
Guardiola arrived at a slightly broken and 'lazy' City who had lost 17 matches in the previous 2 seasons. He has also had some relatively average elite players to work with in his time like Otamendi and Cabellero but he has tried to educate and instil his work ethic. Pep can help the indulgent and erratic players like Mahrez and Sterling develop real consistency so he is not the 'fraud' that some feel. His weaknesses include over-thinking some aspects of tactics, especially when getting to crunch matches and being a touch irascible under pressure. All in all, we Liverpool fans have the less dictatorial Klopp who is the better man, the superior facilitator and better man-manager.
2 – Anthony O'Brien with the stats on the return of crowds and home advantage:
In Mark's Premier League preview piece last week he noted that "home advantage" had been seriously eroded while fans were absent and as if to underscore the point just has a match week where 8/10 matches were won by the home team.
Interestingly the lowest "Home Field Advantage" (HFA) as calculated by clubelo, in the history of English football, was the last weekend before fans returned at the end of the 20/21 season (May 16th). At that point the calculated difference was 18.6 ranking points.
Putting that in context the last 4 Liverpool wins (West Brom, Burnley, Palace & Norwich) have resulted in a gain of 17.1 ranking points.
According to today's clubelo rankings, the HFA now stands at 23.9, so in just three rounds of PL matches (with a few extra lower leagues) with crowds in attendance the concept of home advantage has started to return.
3 – Fourfourwho on Pukki's cynical blocks on Van Dijk:
Great spotlighting the Pukki cynical and illegal blocking of van Dijk. I didn't notice it- but I just always take it for granted that whenever Virgil is on the field the opposition will always try to do something to take him out of set-pieces.
I also think this team has a few more seasons together, and that last season will keep the hunger alive and the chip on the shoulder. They all have something to prove as a point. Obviously adding more top-level players to the squad may improve it, but I keep seeing so many people in other sites moaning about how there haven't been enough incoming transfers and how we're doomed. Our own fans are underestimating the potential for this season, and in life we just all end up accepting the hands we're given in the end, so why worry about things that are out of our control?
I think Man City and Chelsea are going to have tougher seasons that the pundits think. Chelsea is winning off the back of a very successful season, and it's going to be hard to get their players motivated to produce the same levels. Tuchel is also infamously Guardiola-intense, and players stop listening to him after a while. Pep is king at Man City but some of the key players in the squad have been making noises about being tired of him and want to leave, like Jesus, Laporte, and Bernardo Silva. And that's the great thing about Klopp. The players always find that he provides value to them as a person, and so I think most of them will always be receptive to listening to his ideas and his vision.
4 – Tony Mc looking ahead to the Burnley game:
I am usually quite generous with my loathing when I take a dislike to a football club, liberally sprinkling my hatred on the owners, manager, players and supporters. But with Burnley, it's different. I don't know who owns the club and I couldn't be bothered Googling it to find out. I actually quite like Sean Dyche, partly because he has admitted being a childhood Liverpool supporter and partly because he doesn't go in for the usual psycho babble favoured by some of his contemporaries. I am indifferent to their supporters who barely register in my consciousness when we play them at home or away. But I absolutely detest Burnley for their style of play and there are just no adequate words to sum up my feelings about Ashley F*#&@%g Barnes.
They have stolen four points from Anfield over the last two seasons, in "fake football" conditions with no fans in the stadium, aided and abetted by poor finishing by Liverpool and by appalling refereeing decisions. I will be at Anfield on Saturday hoping for and expecting The Mighty Reds to exact retribution with a 5-0 win and a red card for Barnes for his incessant fouling, cheating and diving.
5 – Cvt123 on the accounting issues with football clubs:
Many years ago, I worked for a big four accountancy firm in their consultancy division. I asked a senior colleague who was an auditor about the accounting system for clubs as I couldn't quite work it out, which annoyed me as I am financially literate. He happened to be a Liverpool supporter and he rolled his eyeballs while telling me the firm I worked for refused to audit clubs as it was incredibly difficult to get a true picture of the financial health of the club. The main stumbling block was auditors statement (note – for those who don't know, one thing an auditor has to do is to make a statement on the likelihood of a company being a viable business in the upcoming 13 months)
The main difficulty with football claims are:
1. The accounting of player contracts which means there is a lot of amortisation in the P&L, which are non cash items, and means the picture of profitability is skewed.
2. The same accounting procedure means you can sell a player for less than you buy him and still record a profit.
3. The timing of cash payments and receipts relating to player sales is not transparent (to the outside).
4. Sell on clauses are off balance sheet, so not visible.
5. Player performance based wages (eg win x and you get y)
Unless you have access to detailed management accounts, it is very hard to gain a true understanding of the financial health of a club…
Articles published since last Friday, with excerpts:
Sunday August 15th:
Post-Match Analysis: Norwich City 0-3 Liverpool, by Daniel Rhodes.
Nineteen shots, away from home, is always a good amount, especially when it's mixed with four big chances on the opposition goal. High quality, high shot volume, high conversion rates. Absolutely exactly as we want it!
It wasn't like we dominated the ball either, with the Canaries edging overall possession (51-49); though of course once you include territorial dominance into the equation then it was clear who was most effective with the ball as the Reds had over double the touches of Norwich in the attacking final third. Whereas we kept the home team at arms length.
Monday 16th:
Van Dijk and Matip Help Liverpool Score 15 Extra Goals Per Season, by Paul Tomkins.
And it occurred to me only last night that the players missing from a very strong 20-man matchday squad included, for various reasons, Thiago, Jordan Henderson, Robertson, Curtis Jones, Kaide Gordon, Nat Phillips, Ben Davies, Xherdan Shaqiri, Neco Williams and Rhys Williams. (Plus Adrián and the sure-to-leave Loris Karius.)
The first four on that list would walk back into the 20 (and very possibly the XI), which would mean four from the strong bench (or even one or two from the XI) being pushed aside for a while.
Wednesday 18th:
Can Naby Be The New Gini?, by Mizgan Masani.
… the above numbers, heatmaps and all the other maps clearly suggests a change in approach of how Klopp might be thinking of using Keita. This performance and the numbers produced quite vehemently reminded of one Georginio Wijnaldum, who was a master at being the controller in midfield.
It could be the case that the manager is on his way to tweaking the way Keita plays his game and instructing him to be more sensible with his positioning, passing and pressing. When the noise from the club came that the management team is keen on finding Wijnaldum's replacement within the squad, this looks like it could the first step in that direction on the pitch.