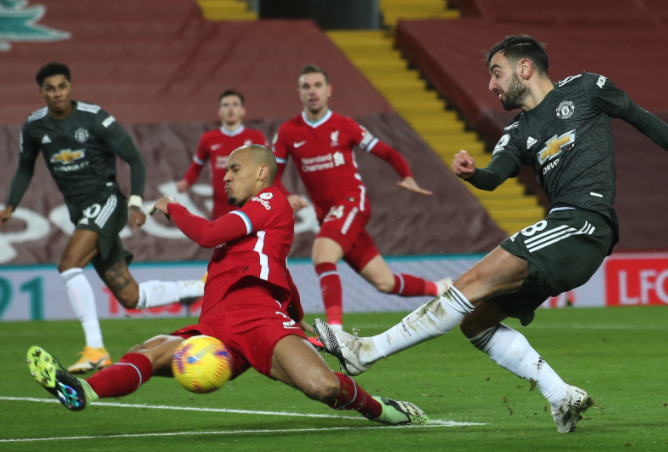 Best posts of the week:
As chosen by Chris Rowland and Daniel Rhodes.
1 – Jeff gets us underway, as so often, with a look at the issue of clubs making their own broadcasting arrangements:
Please remember that FSG own the Boston Red Sox and the New England Sports Network which is a regional sports cable network, and this network broadcasts Red Sox games – every one – to not only New England but also who wants to subscribe to this channel. If you live in the USA, you sometimes can get Liverpool matches if you have the right cable package and sometimes you cannot get Liverpool matches unless you pay a Premium to NBC and get all the dreck that is on their Premium Service. The only time I ever watch anything on their Premium Service is to what Liverpool and I would rather have the money I pay for dreck only go to Liverpool. If the Premier League wants a package where it picks the games I get this is the say it is with Major League Baseball but I subscribe to all the Phillies games and I pay for this service and the money goes to the Phillies. What FSG want is the right to be able to broadcast Liverpool matches to people who want to watch Liverpool matches and are willing to pay for this service. I can only speak for myself but I would rather the 10 dollars a month I pay for the NBC Premium Service and the 3 dollars a month I pay for NBS Sports Channel go to Liverpool and not NBC or the Premier League. In addition, I have watched NESN broadcast baseball and I am certain it would do a better job broadcasting Liverpool than the feeds NBC uses.
To me the issue is that I should be able to have the right to determine where my money goes and the right to watch Liverpool and for Liverpool to enjoy my patronage and my money. It is not socialism nor is it capitalism it is simply my right to spend my money the way I want to spend my money.
2 – Justin on talk of proposed punishments for the ESL clubs:
Isn't it laughable that people think any of the "These 6" (I can't call them Big 6 because I am not certain Tottenham or even Man City can be classed as such) can be legally punished. What did they actually do? Did they do anything?
They did not want to leave the Premier League and they never asked for it. They certainly did not have time to write a formal letter/document to withdraw from the Champions League. None of them failed to show up to a scheduled match. They said they would play an ADDITIONAL tournament. A tournament, by the way, every domestic league had a right to say they cannot play in, so they were essentially asking for permission in public.
They didn't violate any actual laws and didn't violate any actual football regulations yet. All they did was talk about it and put up a website that a kid could have done in 2 days. They violated a MORAL code only. I didn't know you can get punished by the law for being a f*ckw!t.
None of these 6 will take any sanction lying down. Domestic Leagues and UEFA will be sued straight away.
3 -Alan having trouble with some LFC Supporters groups:
It seems I am in the process of blocking almost all ( maybe I'm not finished yet ) LFC fan and supporters groups …..just for being far too hypocritical and posting self righteous, high horse drivel about FSG, and in the next sentence saying all will be forgiven if they buy Mbappe and Haaland etc……..the mind boggles !
4 – Tony Mckenna (macattack) in reply to Alan (above):
So true, Alan. And they will probably settle for Mbappe and/or Haaland – like many were wanting Werner – except the tide will turn should either only register five goals in over 30 appearances. (Or whatever Werner's Chelsea record currently stands at).
A lot of 'fans' – loose meaning of the word – actually seem to consume their football purely via transfer market activity, as if new acquisitions are the holy grail. The be all and end all. On TTT, we know it is not. Less than half of transfers usually work out. We have seen the evidence base for this. But these are the type of people who would disparage such research, dismiss it if placed in front of them; reverting to pure gut emotion when FSG fail to secure the signatures, of whoever this month's starlet happens to be.
They will always be right, in their own minds; because they never acquire the knowledge base that informs them they could be wrong. And they will be forever wrong, because they will never change their ways. It's kind of signing up to be a 'football fan' without really wanting to know about football.
But that can't hurt them since ignorance is bliss. In any case, the rabid chant of 'FSGOUT' has an effortless immediacy as opposed to considered study, which takes up too much time.
One thing at least: they help to prove that the phrase 'football fans' has so much diversity in translation. To borrow from U2: "We're one…but we're not the same".
5 – Tony McKenna continues, this time about the 50 + 1 rule in Germany:
Glad you posted that, Jeff. I have heard a lot of people, in my own network, eulogising what already exists in Germany. During the ESL protests, there were even placards brandishing support for the 50 + 1 model.
Is the 50 + 1 rule an infallible panacea though? It seems not. At least, according to Stephan Uersfeld, writing in the Observer; (25.04.21), that is. Whilst Uersfeld acknowledges a more equitable playing field in the past, with restrictions on outside investment, the rule has been loopholed. Which is really the story of all unfair profiteering. The rich and privileged don`t let rules, or even laws, necessarily stand in their way. They can be circumvented. Ideally, it is never usually the law that legislates, it is the loopholes. Cunningly clever lawyers are usually all you need to stay rich and get richer. This is why, and how, tax havens exist.
Dietmar Hopp, the Billionaire owner of Hoffenheim, is the culprit who has set an unwelcome precedent. But he is not the only dent in a presumptive impregnable armour:
"Four Bundesliga clubs – Vfl Wolfsburg, Bayer Lever Leverkusen, RB Leipzig and Hoffenheim – are all effectively owned by companies or investors".
Apart from Hoffenheim, (11th), three of the quartet are in the current top six. Whilst we talk of 50 + 1, in England, it already seems to have lost its allure in Germany. Indeed, many fans have protested quite vehemently against the apparent disintegration of the rule. But they are losing the battle, if they have not already lost it.
Whilst turnover in the German league has almost doubled, since 2010-11, Uersfeld pops any optimism with a depressing sense of reality:
"But its distribution remains a problem. Bayern and Dortmund account for around a third of that turnover. And no club is able to compete with Bayern`s annual salary costs of more than 300m, the biggest indicator of the widening gap".
Bayern were not involved in the ESL proposal and, in many respects, you don`t need to reason why. They are already the apex predator domestically, and doing rather well, thank you very much. And German fans seem impotent in the context of this financially imbalanced, and unfair powerhouse.
"The competitiveness of the Bundesliga has long gone, and for now the answer from German supporters is not bigger stars but equal distribution of the income. It`s a utopia. Kept on a long leash by the clubs, they have a say, but not in everything".
It seems that the new bosses will likely be, just like the old bosses. Or even the old bosses will forever be around. I was rather reluctant to refer to this article. But if a proposed solution is already proven to be a problem, then maybe we need to think some more.
Articles published since last Friday, with some excerpts:
Sunday April 25th:
Post-Match Analysis: Liverpool 1-1 Newcastle Utd, by Daniel Rhodes.
Liverpool attempted eleven shots in each half; they missed two big chances in the first (Jota & Salah), and another two in the second (Firmino & Salah). Mane, also seemingly offered a simple opportunity to score, decided instead not to even shoot. That was awarded a big chance opportunity according to Opta. Bruce's team did have the first big chance of the game, which was well saved by Alisson from Longstaff. But, if you look at the xG timeline from Understat in the xGif, this was not like the Leeds match. We were all over them from start, to finish. Then, the clocked ticked past ninety minutes, and we capitulated.
The expected goal models vary somewhat: statsbomb have it at 1.9 to 1.2 (which is out of kilter with all the other models), all the way to FiveThirtyEight who suggested it was 3.2 to 1 – the rest are somewhere in between.
Monday April 26th:
No Radical Rebuilding Required At Liverpool – An In-Depth Analysis, by Paul Tomkins.
I suspect each case is unique, but aged 26, Keita has less than 300 senior games including 40 for Guinea, and at 27, Alex Oxlade-Chamberlain, has under 400, including 35 for England.
The new fitness and rehab expert can help players like Joel Matip and Keita overcome long-standing niggles, and Oxlade-Chamberlain – looking physically fitter of late – may benefit from a clean slate with preseason. (Although Keita has been strangely absent even when fit lately, and we haven't seen much more of 'Ox'.) Trent Alexander-Arnold, so leggy and lethargic after Covid and injuries, has looked faster and stronger than ever in recent weeks, so judging a lot of these players who are not featuring much, and who have missed a lot of time with injuries, is premature.
I wouldn't be in a rush to get rid of any of these non-regulars, unless they were disillusioned and wanted out. Remember, İlkay Gündoğan just went from City fringe player with injury issues to goal-machine at the age of 30.
I'd be less sad to see Xherdan Shaqiri go, given that he's 29 and a fringe player, albeit he has been a go-to sub in 2021. Aside from a couple of sumptuous assists, he's tended to play it quite safe, and hasn't appeared to have the confidence, or perhaps the burst of pace right now, to go past players.
Wednesday April 28th:
Virgil van Dijk And The Destructive Sliding Doors Of 2020/21, by Andrew Beasley.
As with everything in football data, it could all be random. There's no guarantee that when these players return, the Reds' form will improve back to the level of the previous couple of seasons.
However, it certainly seems that the collapse of Liverpool's underlying performance – and by extension, their results – can be attributed to the loss of their three senior centre-backs. They are the foundation upon which the success has been built.
It isn't about van Dijk, or Gomez or Matip. It's all of them. I wanted to try to prove that the loss of the Dutch colossos sank Klopp's team yet his immediate colleagues to his right have been missed just as badly.