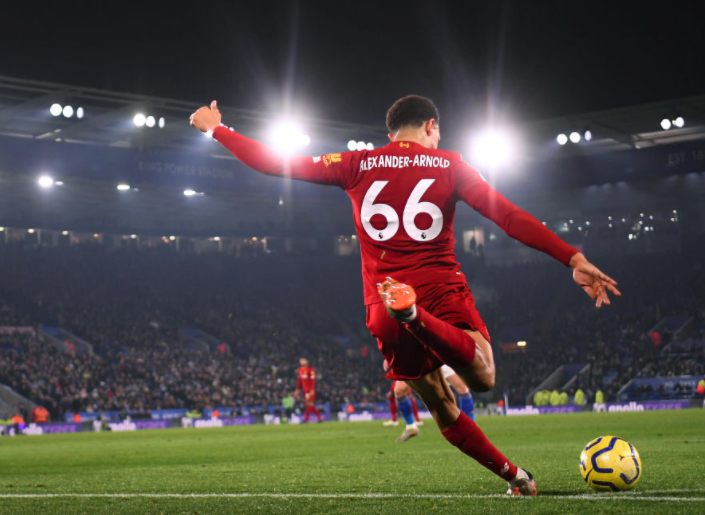 Best posts of the week:
Chosen by Chris Rowland and Daniel Rhodes.
1 – DieRort's comment on the Michael Oliver interview about the Van Dijk/Pickford incident:
Michael Oliver says one of the strangest things I've ever heard a referee say.
Almost trying to justify his ridiculous error by blaming the Liverpool players for not protesting more.
https://www.football365.com/news/referee-finally-admits-mistakes-van-dijk-pickford-liverpool
'What I was surprised about looking at it afterwards was that nothing was expected on-field in terms of a red card. None of the players were asking for that.'
Is he basically saying that referees base decisions on pressure from players?
Hmm.
2 – As thoughts turned to Sunday's table-topping cash with Man Utd at Anfield, Paul Tomkins issued this measured assessment:
United go into the game with the new pressure of leaders/favourites. As I keep saying, they've yet to handle that under OGS. This United team has fallen short time and again, but of course, they could be learning from those shortcomings. Still, just this season they've finished 3rd in a CL group where they won their first two games to lead the table, and crashed out of their 4th cup semi in 12 months.
But if we beat them, it shifts back in our direction. So it's not a "free hit" for them.
Equally, they will not be knocked out of the title race if they lose. So maybe the pressure is on us in that sense.
But of course, United are now being considered title-contenders, and even when we had very good sides over the decades (starting under Evans), we couldn't turn leading the table into winning in the title until 2020. They have their own psychological hurdles to get over. What's in their favour is the fucked-up nature of this season. Our best team vs their best team means only one winner. But I fear that they have the height and the pace to trouble us without VvD, Gomez and maybe Matip too.
Hopefully we've had a good week of preparation for this, and we can make use of the time we've had to recharge some batteries as well.
3 – Tony Mckenna (macattack) on the build-up to that match at the weekend:
It is a rocking good media news week where United are concerned. Pogba is 'happy' to stay at United, after securing a win with a 'stunning volley', (deflection omitted). This is a contradiction to what his nefarious Agent recently espoused. Yet, it is hard to believe that Raiola's statement was made completely independent of any conversations with his player.
Reading between the lines, the inconsistent Pogba, merely stated that he was 'happy' that United won last night; adding, wisely, that there is 'a long way to go'. Possibly, Pogba has geared up to retain his market value with a view to a move soon?
And Roy Keane has been proven right, despite Jamie Carragher's otherwise view, about giving Ole 'a chance'. Since United are top of the league, it naturally follows that Roy was on the button. By the same token, have the media forgotten that the Irishman was scathing about this United team; and, even stating that he would give that 'average' De Gea, a 'slap'.
As with stock markets, irrational speculation gives rise to football bubbles. How a Liverpool victory, on Sunday, would pop and burst the bugger; rendering boiling froth and splurge. The Shredded Crunch looms.
4 – Nick on the bias of officials using VAR:
There are a couple of comments that I made on the original General Football thread, so please forgive my repeating and adding to them, which I will add in here as one was a reply to this comment and the other was regarding the official's bias which was may be evident in the way they vote when doing their weekly reviews of the incidents.
I don't know what the setup is but they should have a live version and maybe one that is five or ten seconds behind where they can re-watch the incident without a replay. That doesn't mean that VAR would be able to give an answer though because how often to do scream for a foul or peno and then see from a different angle that it was a perfectly decent tackle or wasn't handball or whatever?
Rugby does a lot of examination of the footage from various angles, looking for proof that there was a handling error or not in a scum or that the ball was correctly grounded and that can take time. Obviously we know what they are looking at because they can be heard. Those are clear rules though that can easily be interpreted.
I have no problem with the footage being examined but it shouldn't be to microscopic levels of detail. As stated by Mark, it should be relatively clear from one replay or other that there was contact or not. The over examination of the footage for the Sheffield Utd penalty and the Fabinho tackle at Fulham is what is wrong with VAR.
Also though, in conjunction with the other discussion provoked by Michael Oliver's comments, there shouldn't be this reliance on player's appealing for decisions. We appealed for a clear handball peno at Saints but nothing was forthcoming. Mane went down in the box for another clear peno because we have also been told that players do actually need to go down in order for them to be looked at or awarded, but again nothing was forthcoming.
Referees need to start applying the rules properly and not just making decisions based on players appeals or reputations. Immediately on seeing the first replay of the goal line clearance at Newcastle it was obvious to me that Mane was held back by the keeper. Mane seemed too focused and possibly disappointed not to reach the ball to notice he was fouled and never appealed but the VAR official should have seen that and penalised it.
Think about all the times you have found a strange bruise and thought I don't remember that happening and it was because you attention was elsewhere. Mane was in that same mental place when the keeper fouled him, too focused to notice but VAR needs to pick them up because it was absolutely clear and obvious on the very first replay.
Clear and obvious, 5 second or 10 second delays etc. none of it will account for the incompetence or the subjective decision making that takes place where a clear handball at Saints with the arm away from the body making it bigger and a clear foul(s) on Mane there and at Newcastle were not given as penos but ones where Utd players stand on a defender or trip themselves up are still given.
Identifying and eliminating bias
You make the decision on the field and somebody then has the chance to look at it again but when we sit and discuss clips weekly on Zoom you put 16 of us in a room and we are split 8-8 or 9-7 or 10-6.
The issue I have with this is that they are discussing the weekly clips. Now I don't know what is said in those discussions and whether they refer back to previous weeks but the issue is that you can't discuss the week's clips in isolation otherwise one week you get it wrong and try to correct that the following week by making the opposite decision if it happens again.
Accuracy because, when Michael Oliver admits that when they do their weekly zoom calls, the reviewed decisions are often split fifty fifty anyway, we realise that reffing contact in sports is an entirely subjective thing, and we HAVE to place our trust in an official to make the call, for better or worse.
So there is no 100% right or wrong, there is no accuracy.
Whilst it is correct that there is no right or wrong answer some are much clearer than others. Consistency is the key and it appears to be very much lacking but part of the question is why is it lacking and I believe it would be interesting to know whether there are certain referees that 90-95% of the time wouldn't award certain decisions to certain teams. In isolation this may not be noticeable but if these decisions are fed into a program recording what each referee says about each decision for each team then it may highlight unconscious (or not) bias by certain referees against certain teams.
This won't happen but if the PL wants to improve refereeing then it should do this in order to improve refereeing. Preventing referees from refereeing certain teams because there is an obvious bias in the stats in favour or against certain teams is fundamental creating a league which is refereed in a fair and unbiased manner. Again repeating what was said above, how can Pogba trip himself and get a peno but Mane gets taken out by the defender or held back by the goalkeeper and the result is no penalty?
Compiling databases of video clips of similar incidents and whether they are penalties or not, what the actual decision was, who agreed/disagreed, would allow data analysis of referees/VAR performances and what their peers think. Trends can be viewed not just for those given but those not awarded and it might just yield interesting results about referees and bias that they hold.
5 – Beez on the likelihood of a penalty of Tierney is the ref this weekend:
I can understand why people don't want Tierney on Sunday, but I'm not too disheartened and here's why: He gives penalties less often than any other Premier League referee.
Now that isn't to say he won't on Sunday of course, and it is true he has given five to United and none to us over the years. But I want us to face United with the likelihood of a penalty for either side at it's lowest, as without that we're the better side, especially at home – our non penalty xG difference is 16.5 this season, theirs is 5.2.
You might think you'd prefer Mike Dean, but he gives penalties most often. I wouldn't want him anywhere near United with that record!
6 – Kloppelotti on the upcoming game with Manchester United:
Hello L7Kenny. I'm not at all underestimating United, though there are a few factors I believe could help us securing a good result.
1. The match is at Anfield which gives us an advantage. We have a superb home record. United has an excellent away record. I still think that's advantage Liverpool.
2. Thiago, Shaq, Ox, Milner and Trent have had more time to work on their fitness after their recent injuries.
3. Our most used players this season, Robbo, Gini, Hendo, Fab, Mané, Salah, Firmino and Jones have had a chance to rest and recharge. Could be massive for the rest of the season.
4. We have now played 3 PL games in a row without a win. That doesn't happen often under Klopp. This match is the perfect occasion to bounce back.
5. I definitely believe United will feel more pressure than us. We're in an attacking position. United the opposite. Also, this United team is not used to being top of the league. The pressure could play them a few tricks.
I'm always an optimist. Pint half full! Sláinte as we say in Ireland. 🙂
Articles published since last Friday, with excerpts:
Mon. Jan 11th:
Football With VAR is a Different Sport – and Not the One You Love, by Mark Cohen.
What we've lost chasing this reffing accuracy is far, far greater than what we've gained.
We've lost two parts of the space-time continuum, the crowd and the ref, who are now halted from the immediacy of emotion and judgement that football needs to be the most amazing experience in sport, the one capable of producing immediate, unfiltered raw feedback.
People need to understand this, and they need to absorb its message deep into their minds: football, the one you love, is a fusion of a game, a crowd and a ref.
Football with VAR is a different sport – it's nothing like the one you know, and it's not the game you love.
Without the catharsis and emotional release that the immediacy of football, with its low scoring, and thus highly important key moments in games, brings, the feeling of the sport is lost.
Tuesday Jan. 12th:
The DNA of Liverpool's Goals – Matip Among December's Main Men, by Andrew Beasley.
There's one goal from December I feel needs highlighting here: Salah's opener against Tottenham Hotspur at Anfield. If you hadn't seen the goal or the move which led to it and just read about it online, you would definitely learn that a deflection helped it in, and you might discover (depending on where you looked) that there was no assist for the goal either. Sounds a bit scrappy, doesn't it?
And ultimately it was, but there was far more to it than that. In fact, it was the second Liverpool goal this season where 10 players were involved in the build up. Nobody beyond Salah gets any official credit for it, yet there was a beautiful long pass from Rhys Williams which marked the true start of the attack (moving the Reds from the midfield recycling possession phase and into the final third) plus a fine run into the box by Curtis Jones which ultimately ensured the ball reached the eventual scorer, even if it was via a tackle rather than a pass.
Wednesday Jan. 13th:
Fake Noise. No Substitute for Real Fans. by David Fitzgerald.
The manipulation of everything
In some ways I think these scientific concepts at the very limits of our understanding, like parallel universes, and quantum entanglement, are part of the reason that society seems to be having such a crisis in what to believe. It has become so hard to pinpoint exactly what is real that world leaders like Trump have literally convinced a huge number of people that everything is fake, in favour of some weird narrative favoured by their twisted gut instincts.  
On top of this, there is now limitless computing power and capacity to store and manipulate information. It has become so overwhelming that we've become used to filtering which facts and tropes we want to seek out and believe. Or, at least, imagine we are choosing. As it turns out and brilliantly portrayed in the Social Dilemma programme on Netflix, there is no central, altruistic power overseeing the dissemination of information to help people make sense of the world – rather, the whole system has been abandoned to algorhythmic processes set up to benefit vested interests and it's they who do the choosing.