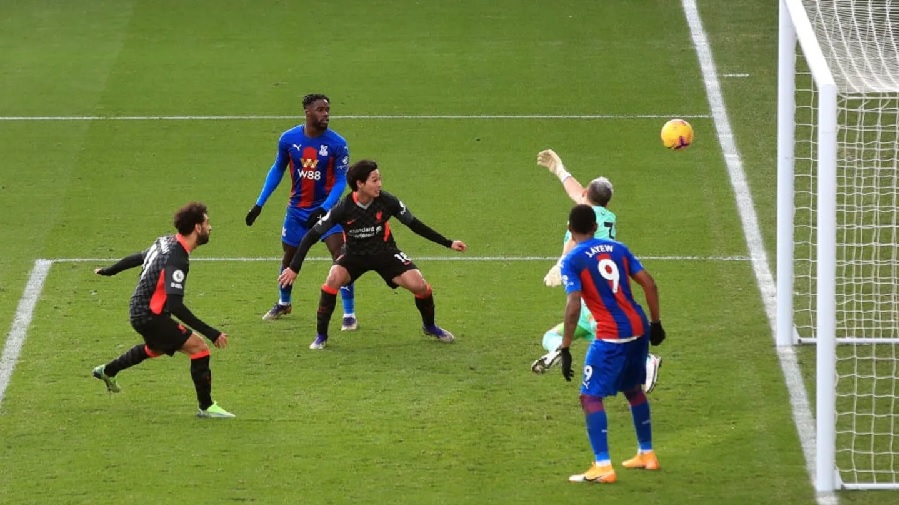 December was an odd month for Liverpool. Seventeen goals in eight matches sounds healthy enough, but 65 per cent of them came in just two games, with the Reds netting no more than once in five of their fixtures. As Jürgen Klopp has noted in the past, seven 1-0s are better than one 7-0, and this became abundantly evident when Liverpool followed up their biggest away victory in their top flight history with two draws against teams they should really be beating. Merry Christmas, eh?
Nonetheless, we still have 17 goals to add to our 2020/21 archive, and as the season approaches it half way point we have almost a half century of strikes from the league and Europe. Have any trends or previously unnoticed points of interest come to light with regards to how the Reds have created and scored their goals this season?
Set pieces
Liverpool doubled their 'goals from corners' count for the season in December, and technically did better than that as one of the previous three was an own goal.
While two occurred when they were already at least two goals to the good, Roberto Firmino's last minute header against Tottenham could prove vital at the end of the campaign. There was also a pleasing variety to the three corner goals in December; the effort against Spurs might have been a simple 'cross then score', but the others were less straightforward.
We also saw a short corner routine against Wolves (which led to Liverpool's 13th most valuable non-penalty chance of 2020/21) and a headed pass assist against Palace. Joël Matip was deemed to have taken a shot for the latter, though it looks like more of a pass to me. Either way, his 0.02 expected goal opportunity became a 0.33 one for Mohamed Salah, so – deliberate or not – the fact Matip's header found the Egyptian proved to be very beneficial.
The rest of this article, featuring footage of the goals and further analysis, is for subscribers only.
[ttt-subscribe-article]