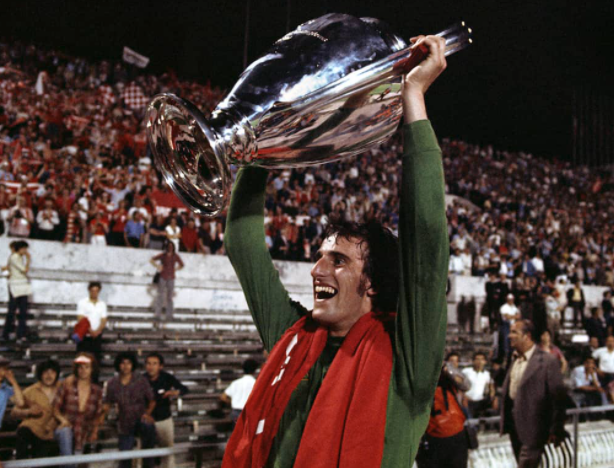 Best posts of the week:
Chosen by Chris Rowland and Daniel Rhodes.
1 – One of many Ray Clemence comments, this from Squiddlydiddly:
I was 8 years old in 1982 when I started following the Reds and Ray had already left for Spurs, so I've no personal memories of him playing for us. I educated myself though, growing up as my obsession with Liverpool grew and grew. I read books and watched history of Liverpool videos over and over again so learnt a great deal about our greatest players and Ray Clemence was one of those.
Just watching him make save after save without wearing gloves even!! The range of saves, spectacular and solid, smothering, brave, wonderful left foot. I remember wishing i'd seen him in the flesh after watching him be so successful for the club I grew to love.
Rest in Peace Ray Clemence, a true legend. YNWA
2 – Carragher2323 on the issue of whether Liverpool should have signed another centre-back:
I am getting really fed up with the "Liverpool should've bought another CB this summer", "Liverpool needed cover for Lovren's departure", "Liverpool will now need to buy desperately in January" rhetoric. If hindsight is so easy, let me dive into that also. A team, any team world football effectively plays 2 CBs per game. If one of yours happens to be arguably the best in the world playing through his peak years who played EVERY mins of your last TWO premier league campaigns, you can make the case that that position is locked up for 38 games. No muscular injuries, no soft tissue injuries…even broken ribs didn't stop the man. He is the first name on the team sheet in permanent marker. Period. Liverpool's only "issue" for this campaign is not assuming that he'd get assaulted. Yes, let's blame them for not having assault in their pre-season planning.
The other CBs prior to the beginning of the season who were expected to play meaningful minutes were Gomez and Matip with Fabinho as cover. That seemed like a sensible plan and not lightweight by any standard. Even the CL winners, Bayern Munich, have only 3 recognized CBs: Alaba, Boateng, Sule. My point is that you cannot carry 4-5 top quality CBs on your roster because you'd never be able to keep them all happy especially when one spot is taken by the best CB in the world pre-assault. That's why Lovren left.
We know this club will not buy a player for the sake of it if they don't feel he's up to their standards and price (see VVD and Allison). They're perfectly happy to be patient and to buy the right quality at the right price. What's happened this year in terms of injuries is a very 2020 thing: surreal, never before seen, bizarre. Another thing: you are buying in January only if you fear that VVD and Gomez injuries are career threatening. Matip didn't all of a sudden become injury prone. You knew that before the season started.
If you're buying in Jan, you want that player to play straight away given your "need" for cover. That won't happen when considering that playing to Klopp's standards and fitting in doesn't happen overnight as we've seen with several players over the last few years. The player needs to be uber fit, know Klopp's system and be reasonably priced. If anyone has an example to share, I'm listening. Developing is one of the key aspects of Klopp's coaching – let him do his job with the people on hand.
Finally, I think Thiago's return to health will be like adding a new CB to a certain extent. Yes, he won't be able to clear headers and defend corners but he'll provide control, patience, calm in front of the CBs. If I'm a young (or even experienced) player and I'm under duress in my own penalty box, I want the comfort of a reliable keeper who's great with the ball at his feet (got the best in the world) and an outlet to pass to under any circumstance if needed (got the best in the world).
I've been trying to organise my thoughts and hope this came out coherently.
3 – Anthony O'Brien not impressed by the announcement that FIFA are to trial semi-automated offside calls:
GPS wouldn't work as civilian applications are accurate to metres, offside (as interpreted by PGMOL) requires millimetre precision. The GPS trackers the players wear do not need to be that accurate as a 5m variance in start and endpoints over 10km of running doesn't make a whole lot of difference, but 5m for offside would be farcical when we're discussing decisions that are visually inconclusive to the human eye. There's also the problem that GPS would probably be less accurate inside a stadium due to reflection of the signal than in an open space.
We'd also have to consider how to "harden" the electronics so that they can take the forces that would be applied when running, kicking and other impacts. What would we do if one of the receivers goes offline, we can change the ball easily enough but does a player have to leave the pitch to change boots? The practicality of using receivers for this purpose is, to my mind, questionable.
For the type of application that FIFA are looking at, if they were to take a direct measurement approach (as opposed to using tv cameras), I would mount measurement devices at multiple points in the ground, say along the stand roofs or the advertising hoardings, or even alongside the tv cameras (think laser sights for a sniper rifle). Hell we could use A.I. controlled mini cameras to track each individual player in this manner, put a bunch of cameras each paired with a measurement device on the corners of the Kop, Main, Anfield Rd & Sir Kenny stands – you'd get four camera banks per half of the pitch so it'd be unlikely that all four of them could be blocked (and if they are, he's probably not offside).
I was thinking low powered IR lasers, but I'm not sure how well they work in rainy weather, so direct measurements would need something that can "ignore" the various types of precipitation.
4 – David on Minamino settling into the squad:
I think it might be another situation where Minamino benefits from the move to Kirkby and is himself absorbed into the larger fabric of the club. I find the Lallana comparison interesting in that, after a long period of injuries and being unable to find his best position, he had that swansong period chaperoning the youth team in his final couple of seasons (started roughly round when he tried to strangle an opposing team youth player). Klopp nursed Lallana through that period and the latter returned the favour by seizing the mettle and really committing to the midfield leader role. But the other aspect that was important (and could be similar to Minamino's predicament), was that AL became a regular fixture in that second team and was able to show his talent for building relationships with and even coaching his teammates with relatively settled line ups. It's that relationship building thing that is the key to finding form and rhythm.
I think sometimes a player finds it hard to settle because they are always in a position of deference to the others and can get psychologically stuck in that hierarchy. When Ox broke through it was almost like he managed to forget himself and rode a wave of effervescence. Solanke on the other hand, was always trying to work and service the other players and manager and couldn't manage to impose himself. There's the template like Fab and Robbo with strong characters who can force their way through. Ox was more like a mix of strong and on other occasions a bit self doubting, but he still had the strength to roll the dice and take his chance. Keita's personality has clearly been a factor in his not settling although his fitness has also been a real pain in the neck. It looks to me like Minamino has got some pretty solid inner steeliness and there's a flamboyance about him that hasn't come out yet. I think this article is helpful in pointing out how deceptive the amount of time he's had at LFC so far has been as a gauge of how well he's settled. He may continue to get crumbs in terms of opportunities to find his rhythm, but I think the best hope is that this next busy period sees him able to play alongside a few regular m who can learn to appreciate his qualities. It was so abundantly clear in that LFC Leipzig game that he can be an amazing provider and reader of the play. I still think he's the nearest thing we've got to a smooth operator in that false nine Firmino role.
5 – Hesbighesred, again on Taki:
Nice article. I like Minamino, I always have a soft spot for players who seem to have their football brain as their biggest asset – his movement and pressing have looked top notch in places. Something that Paul doesn't talk about in the article but is intimately connected to lockdown is the social aspect – how much more difficult for Minamino to integrate when, along with all the other breaks and challenges, he's been so unable to get out and discover Liverpool, find his own friends, his own community, his own interests.
That'll be a challenge for Jota too, but with the vast difference that he was already established in Wolverhampton which is hardly an insane distance away from Liverpool. He's already got a settled support network within touching distance. Minamino will have hardly been able to travel back to Austria, let alone Japan, is the only Japanese (or even Chinese/Korean/Taiwanese/Thai)* in the squad and, on top of that, seems naturally somewhat introverted too. It's clear he's got talent but he's had just about the toughest possible acclimatisation process imaginable when we're talking about moving to a new country and a new job.
*I realise that these countries have vast cultural differences and rivalries, but in my experience as a teacher of English as a foreign language there is a tendency for linguistic/continental friendships to form. EG Latin Americans often pal up, as do Europeans, as do, for example Korean and Japanese students despite there being considerable rivalry, some difficult history and occasional political tensions between those countries.
Perched: Jürgen Klopp's Liverpool FC – Champions Of Everything by Paul Tomkins
Paul Tomkins is a visionary, not only among Liverpool writers but football writers in general.  He was among the very first to truly embrace the power of statistics to shape both his thoughts and articles.  Despite the skepticism and occasional ridicule that he was subjected to at the time, he stuck to his belief and in due course he's been proven right.
Many others have followed in his path but Tomkins' voice remains as fresh and as forceful as ever.  He does not go for the easy explanation of why things work or don't because the reality is that there is a lot of complexity in high end sport.  It is what makes his writing insightful and interesting.  It is also why Perched allows readers to get a better idea why this Liverpool sides succeeded where so many others had failed.
This is an extract from Perched, if you want to see what it is like.
Published since last Friday:
Monday Nov. 16th:
RIP Ray Clemence – Tribute to a True Liverpool Legend, by Chris Rowland.
He was there when Liverpool won their first ever European trophy, the UEFA Cup in 1973, and when we memorably won the league at Molineux in 1976. He was there for arguably the greatest moment of them all, our first European Cup in Rome, 1977. He was always there. League titles, one merging into the next, more European Cups, domestic cups.
This was the team I grew up with, and as a Kopite, for me Ray Clemence will forever be a pivotal part of it. Shanks and Keegan went, Sirs Bob and Kenny came, but still there was Ray. Always Ray. Till now.
Ah what the hell, there will still always be Ray inside of me. You can't remove him from the memories, he's inextricably tied in them. He'll stay alive inside of me.
Tuesday Nov. 17th:
Another New LFC Book! The Tomkins Times Quarterly, Issue One, Out Now, by Paul Tomkins.
This inaugural issue of The Quarterly gathers together a batch of the best pieces published as the season unfolded, as well as several new chapters written specifically for inclusion in this book. I've written a new long chapter called "High Farce, Drama and Surrealism: 2020/21", that runs the rule over all the craziness and most of the goals, and both Chris Rowland and Daniel Rhodes have written new chapters on issues relating to the season so far. It all means that, for this week at least, it'll be the most topical Liverpool FC book around!
The book is available only via Amazon, £5.99 paperback and £4.99 Kindle (although we are currently awaiting the Kindle version to be okayed by Amazon, and that should happen today). It will be available in the Amazon stores in America, Canada, Australia and other countries too.
Wednesday Nov. 18th:
Liverpool's 4-2-3-1 Formation – Enforced Change or Timed Evolution? , by Mizgan Masani.
Combining the games in all competitions of the 2018/19 and 2019/20 season , the 4-2-3-1 formation was used 14% of the time – that's how rare that formation was – with 4-3-3 occupying the remaining 86% of games.
In contrast, we have seen Klopp differing from 4-3-3 on three occasions already this season and it seems like we could see more of that in the coming games. What gives us that indication is the fact that we have witnessed 4-2-3-1 being deployed in two of the previous three league games, including the big one away to Manchester City. Furthermore, the team performed better when they changed from 4-3-3 to 4-2-3-1 against West Ham.
Now, the question is – does this signify a change in approach from Klopp and his method of evolving his team, or is it just an enforced change due to the contrasting form of Diogo Jota and Roberto Firmino, and the shortage of centre-backs?
Before attempting to answer either of those, let's look at some of the team stats formation-wise and see if there is a certain pattern developing.
Thursday Nov. 19th:
Jota Is The New Star, But Don't Write Off Takumi Minamino by Paul Tomkins
Diogo Jota, like Sadio Mané, Virgil van Dijk, Alisson and Mo Salah before him, has slotted seamlessly into this Liverpool side. That said, there were spaces in the team almost readily available for all those, except Jota – who is trying to get into the most complete and high-functioning forward-line in world football – and all bar Alisson had experience of English football, which, on balance, makes it easier in the short term. Jota is the only one who didn't arrive as a clear first choice.
More interestingly, Fabinho, Roberto Firmino, Alex Oxlade-Chamberlain, Andy Robertson and others took an average of around six months to make themselves a key part of the side; albeit Oxlade-Chamberlain then suffered serious injury when he had just nailed down a place.