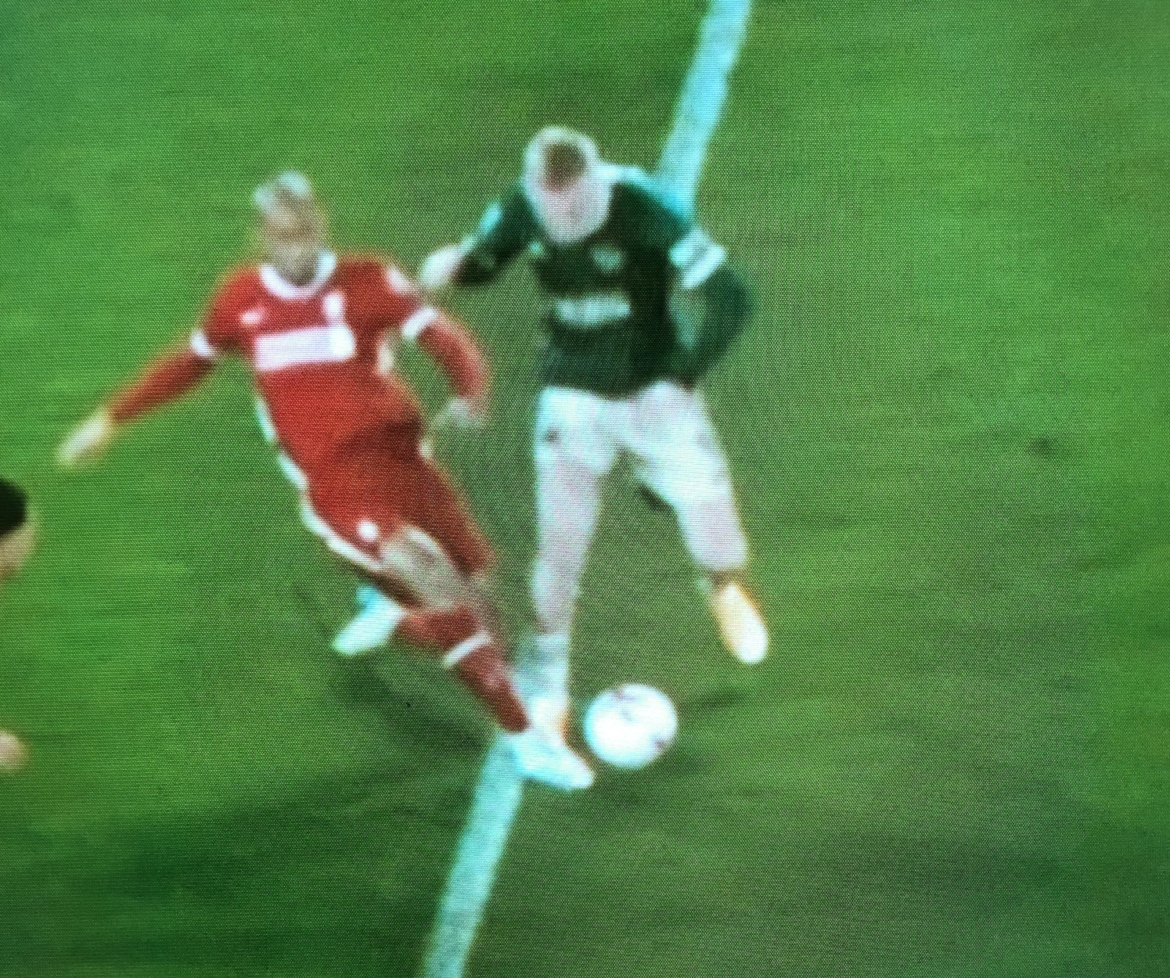 Charged a fortune to watch a game in a soullessly empty Anfield, attempting to be ruined by amateurish buffoons 200 miles away. If you paid £15 to watch a film you'd at least expect that the cinematographer would tell the cameraman not to leave the lens cap on, the actors would have the script for this actual film and not someone else's film, and the boom operator wouldn't leave the microphone in shot the entire time.
Watching football with VAR right now is like watching a vandal take a knife to a Rembrandt. Not only is it vandalism, maybe it is also its own kind of art: Dadaism, perhaps, where the creators eschewed logic and reason in favour of irrationality and nonsense. (One presumes Mike Riley could adequately be replaced by a ceramic urinal.)
When asked to explain their decisions, Martin Atkinson will say "parsnips", and David Coote will add that, "the grey smoke seeps silently and wistfully from an exhaust pipe, like a dawn mist on the moorlands".
This Liverpool team deserves better. Yet again an early decision in the game made it an uphill battle, although this time, unlike at Goodison Park, the buffoon manning VAR could not find a way to deny victory at the death, to compound the earlier insanity.
We almost certainly won't see Virgil van Dijk again this season, and we've yet to really see much of the Spanish Master, Thiago. Not only was van Dijk the Reds' defensive lynchpin, and its aerial dominator in both boxes, but his sumptuous long passes were the precursor to many a Liverpool goal. He injected pace into moves by spraying a fast, accurate pass to the flanks.
Suddenly the extra ability on the ball, and uncanny vision, that Thiago possesses (while still having amazing pressing and tackling stats) will be all the more important, assuming he can avoid being on the receiving end of further horrific fouls. He can drop into the areas where van Dijk would have been, to start those moves.
The majority of this article, and the very important site news, is for subscribers only.
[ttt-subscribe-article]