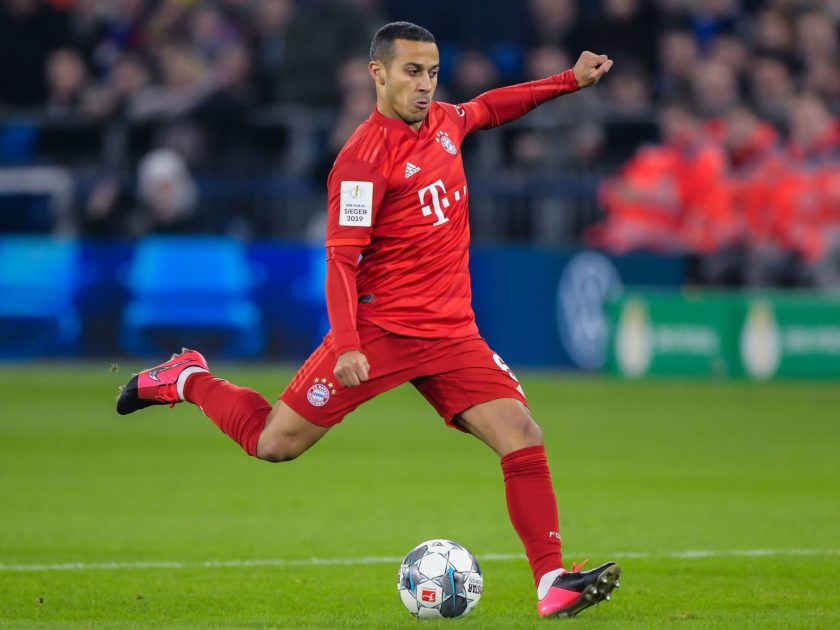 By TTT Subscriber Andrew.
Let me start with this – I think Thiago is an incredible midfielder. I grew up on the Champions League, as the PL was never on free-to-air in Australia, and I remember watching him playing for Barca and then Bayern and thinking he was just the classiest thing ever. I always wondered why there wasn't more noise made about him. Perhaps it has been his injuries, or playing in teams with bigger personalities and names, but for me he has been among the top 3-4 central midfielders in the world for the better part of a decade.
However, I have been as surprised and uncertain about the Thiago transfer as anyone. As others have suggested, the confusion comes largely from the departure from our regular pattern of transfer activity – either slightly younger (23-25) and on the cusp of top level, or much younger (16-19) and a long term prospect – as well as from the fact that we have a stacked midfield with an excellent mix of great experience (Milner, Hendo, Wijnaldum), strong peak years players (Fabinho, Keita, Ox), and very promising younger talent that needs and deserves game time (Jones, Grujic).
The uncertainty comes mainly from his durability. Thiago will be close to 29.5 years old by the time he links up with us. Certainly not old, particularly in the modern game when players can maintain peak performance until 32-33, and a very high level until their mid-30s. But, coupled with his injury record, it starts to feel a bit dicey. In the last 18 months, he has had six injury layoffs. Now, the longest of those was only five games, but we know how disruptive little injuries like that can be, especially to someone who is playing in the middle of the park (e.g. Hendo with his heel three seasons ago, Keita since he joined). They just break up the building of form, confidence and rapport with teammates on the pitch.
This article is for Subscribers only.
[ttt-subscribe-article]