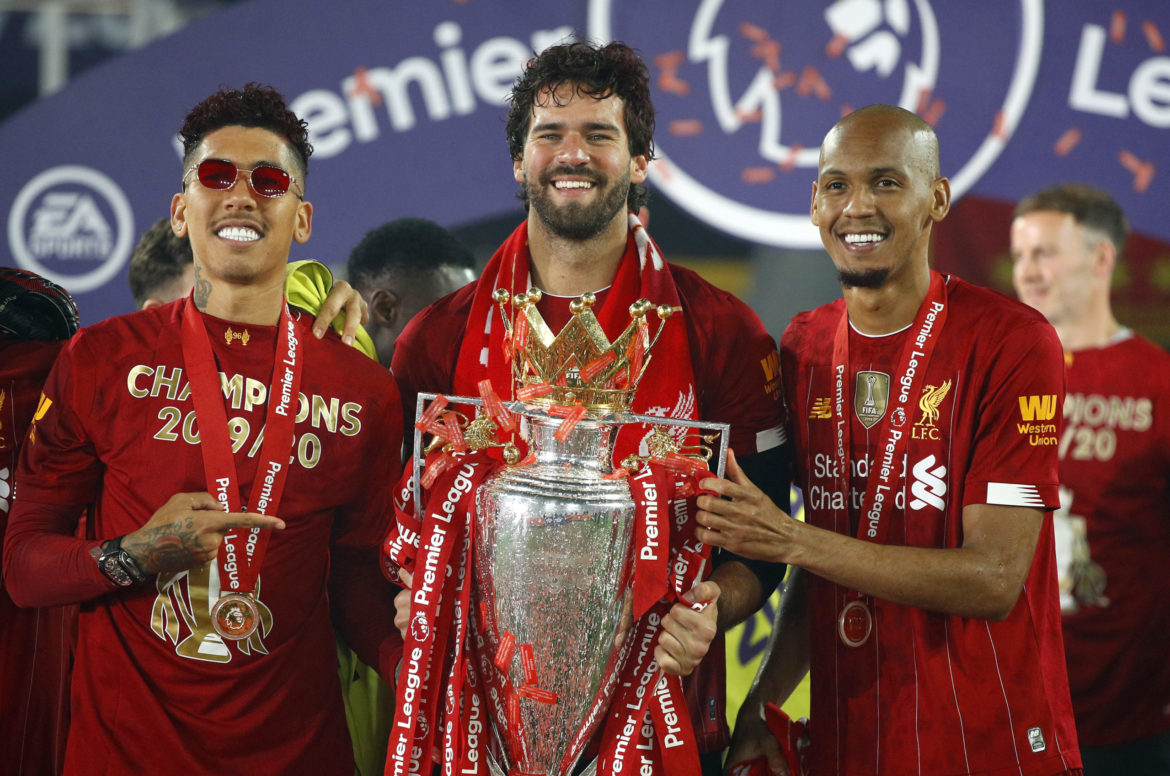 Liverpool have won the league for the first time in three decades, and there's no way they could have done so without multiple members of their squad making countless key contributions. But who was the best player of them all?
Virgil van Dijk was the only man who played every minute of all 38 league games. Mohamed Salah scored the most goals, with Trent Alexander-Arnold supplying the most assists. Alisson Becker finished joint-third in the Golden Glove standings despite missing around a quarter of the season, while Andy Robertson would own the record for the most assists by a defender in a Premier League season if only Trent hadn't been a shade better.
And that's before we get to Sadio Mané (who has scored the most opening goals), Jordan Henderson (who recorded the best points-per-game average of the regular starters) or Naby Keita (who hasn't lost a league game in which he started yet). Fabinho and Roberto Firmino weren't bad either; you get the idea.
But we do have a method of determining who was player of the season: the post-match polls which Tomkins Times subscribers vote in.
Even then, simply tallying up the total votes cast for each player has its issues. The number of votes cast in each poll veers wildly. There also wasn't a poll for every match, either due to the lack of importance of the game, or in some cases because we forgot to do one, in all honesty.
So to iron out the quirks, here's how it will work: for each match, the top five players in the poll will receive points. Five for the man of the match, four for the runner-up, and so on. These will then be tallied to reflect who was most commonly at the right end of the rankings.
Over 45,000 votes were cast – thank you so much for your contributions – and here are the top five players. A full table of the points data is included at the end of the article.
The rest of this article is for subscribers only.
[ttt-subscribe-article]