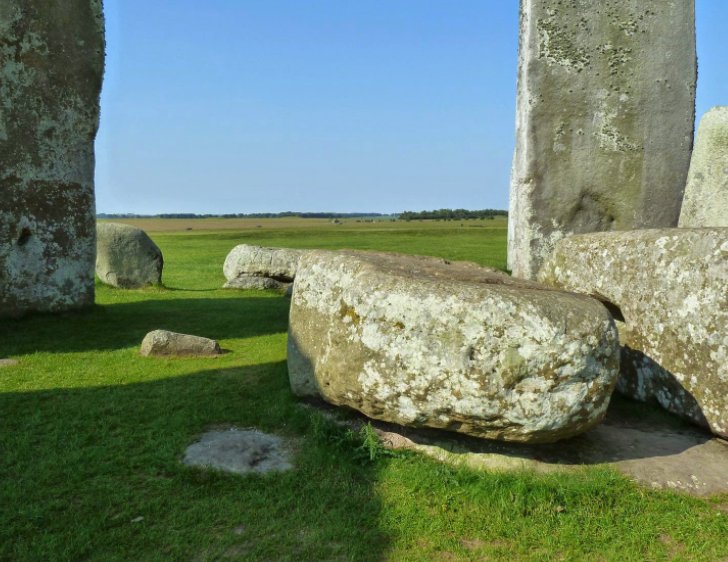 Best posts of the week, as chosen by Chris Rowland and Daniel Rhodes:
Here are some comments we've picked out this week:
1 – Espandole discussing talk of Thiago Alcantara arriving and Gini Wijnaldum leaving:
I'm a Lifecoach currently studying hypnotherapy and recently had a discussion with someone about offering advice or suggestions. I said I NEVER offer advice and very rarely make suggestions, and even then only with 1) persistent requests 2) stated agreement and 3) a certain level of reluctance.
The other person in the discussion replied 'Always be yin, never be yang…….Always be yang, never be yin'
Liverpool have had great success in the transfer window recently following a process of buying players in a certain age bracket.
What if this is the time to be yang and not yin?
And at the same time (and age) that Gini could possibly be contemplating a new challenge (and may have been doing so for a while, wanting to play in a different role, such as he does for Holland) , perhaps Thiago wants a new challenge himself, and the opportunity to work with Klopp. It could effectively be like a swap deal from the Reds' perspective.
Whatever happens, both players would be moving while their current team is at top of the tree in footballing terms.
2 – Tony Mckenna (macattack) made this pithy contribution to the debate over  one of this week's football talking points, Harry Maguire's trial in Greece:
Manchester United have issued a statement claiming that Harry Maguire's defence did not have enough time… been like that all season.
3 – Paul Tomkins discussing another of the week's breaking news stories, Lionel Messi hitting Barcelona with a transfer request:
I don't think anyone could afford to pay even £100m for him, given his wage demands on top. He's 33, and this is the time of Covid-19. Most clubs are cutting spending due to lower incomes, and no one knows if the coming season will even get finished if there's a 2nd wave. Every month Messi doesn't play is a month picking up a ton of wages and getting ever closer to the end.
Ronaldo went for £100m at 33 too, and while an inferior player overall, he was a better athlete who could at least still do things like score headers. Does Messi speak any other languages? How would he fit into a totally new dressing room? Would everyone be in awe of his undoubted status as the best player of the past few decades, and possibly the best ever?
Also, imagine trying to have to build a side around Messi? How skewed would the team get? It's bad enough watching Barcelona players trying to pass to him all the time. Anyone else could also get the Argentina version of Messi, where the dynamic wasn't quite the same, and the team was inferior to Barca (before Barca got too old to stop being good at what they do).
Anyone signing him would be doing so as a circus act – the hype, the legend, but no longer the incredible force he was. Still a great player, but he doesn't run anymore. And he could melt even faster now, or get one bad injury and be done. He's played 900 games for Barca and Argentina, which is a staggering number of miles on the clock. What have Juventus gained by getting Ronaldo? – pretty much the same trophies, no European glory, and a couple of managers sacked. Who as a manager would be able to drop Messi when he started to melt, given that he would be bought (if anyone was mad enough to pay the asking price) as a piece of modern art to hang in the team as if the team was a gallery?
Prior to FFP and Guardiola (who surely doesn't want to work with an ageing Messi, not least as he has too many old players already), this is the kind of signing City's owners would fund, where there is no limit to the money they can pay, and all they want is the kudos.
I have loved watching Messi more than any other non-LFC player these past 14 years, but I have also hated seeing him walking around the pitch, not even attempting to tackle or track back. That sets such a bad tone for a team. You can't expect too much of him physically as he nears 1,000 games, but equally, that's a reason to avoid buying him.
Just to add, I think it's probably a way for Messi to speed up the change of President quicker than planned, although Barca seem to be in a world of financial trouble. Any sane club would spend the money on three world-class players in their prime, not one genius who is on the downslide.
Note this was written under the assumption that Barca were sticking to the £700m release clause, before it emerged that Messi may have a clause to leave for free. 
4 – Martin McL with a different slant on the same topic:
Messi going to Man City to play alongside Aguero is exactly like those "vote for your best XI" where everyone is selected based on goals, and assists with no regard for tactics or the need to defend*.  If it does happen, many will fear Messi when they have the ball and back off. However Messi is a liability for a team without the ball. He seems like the anti-Firmino when his team doesn't have the ball.
It just puts an even sharper focus on the aspects of Liverpool that everyone is critical of, and no one seems to understand the value of. First, Liverpool are great because of the midfield, not in spite of it. It's perplexing how people don't understand that the ability of the front three and the fullbacks to attack, is because the Liverpool midfield, by design, does not! The concept of balance in a football team appears to be truly lost on a great many people. When you think of balance, you don't think of Messi! Give the ball to Messi is the inevitable destabilising effect for any team he plays in. It's a slippery slope to just passing to him and going "that's my job done" when a team has the ball.
Liverpool has also benefited from the increased understanding that comes with not constantly throwing new signings into the squad. Though it's not that there have been no signings, with Minamino and Tsimikas coming in and a number of youth players being it would seem evaluated in Jones, Elliot, Brewster and Williams to see if they have what it takes before resorting to purchases. There is also the context that Alison, VVD, Gomez, Robertson, Fabinho, Keita, AOC, Salah, Gini, Matip, TAA and Mane all came into the team within an incredibly and unusually short window of about 3 years. That's very abnormal. It's not the normal turnover cycle of a team. There is the danger of not phasing in new players as others age, but that is not currently a problem. This is not football manager, there is a price to be paid from having a squad so large players become unhappy and demotivated.
People would have gotten hugely excited by Werner and Havertz, but the reality is putting those two players in this team with no understanding with those around them would categorically make the team worse. Werner more than likely would disrupt the harmony of the front 3, but if he sat on the bench for 80% of games would he be happy? There definitely seems to be an understanding of this at Liverpool that does not exist at other clubs who collect a surplus of players in some areas. To win the CL and not buy any players and get better, that could be followed up by winning the league, and not buying any players, and getting better again from the increased integration of the team. We still haven't seen what a stable front 4 of Keita, Mane, Firmino and Salah can do! Fabinho, Alison and Keita have still only been part of the team for two years! It's easy to forget that back 5 has only really played together for three years.
* This sounds like the current transfer strategy at Chelsea as well. Coupled with the opposite of Liverpools stability. The other side of lower player turnover is the ability to give a chance and better evaluate young players. Chelsea's transfer strategy is strange. The positives from their last season were the emergence of a number of young players and their attack. They conceded 54 goals, which was truly awful! It's a mid table number, not top 4. You would have thought building around Pulisic, Abrahams and Mount and investing in balance and defensive solidity would have been sensible. It's enlightening that a few years back Liverpool had a great attack but everyone said they "needed" a better defence. Then within a year Alisson, VVD, TAA, Robertson and Fabinho came in. Chelsea are similar, yet they've bought Havertz, Ziyech and Werner rather than sort the defence and goalkeeper.
Liverpool seem to deal with transfer strategy based on what they need. While everyone else seems to base theirs on what they want!
Except for Man United, as Ed Woodward gives the impression he doesn't seem to know what they want or what they need.
5 – The sheer breadth of subjects debated on this site is enormous – it's not just football! – from coronavirus and Jimmy Anderson's 600th wicket to this piece of archaeological research by Yozzerhughes:
Is it ok to post work here that is miles away from being footy related? Hope so!
I've not posted any of my work/interests on TTT before but I thought I might share this. Perhaps some of you will be interested.
I'd been researching the history of a mountain I live near and early last year discovered it's on a possible route that was used in taking the west Wales bluestones to Stonehenge around 4,500 years ago.
Anyhow, in brief, I believe that a central stone at Stonehenge (referred to as the Altar Stone) of as yet unknown origin came from this mountain. According to newly published academic papers, the experts are narrowing down their search for the source to this region.
I met with a senior university lecturer in archaeology at the start of this little odyssey who was very taken with the basics of my thinking and so as a result I eventually decided to publish my research article on a newly created website to make my claim and research more widely known.
If any of you are interested in this stuff my article is in the link below and if you'd like to ask questions there are Facebook and Twitter links on the website, along with an email address.
https://altarstonetheory.co.uk
6 – ArdentLLFCfan looking ahead to the Community Shield versus Arsenal:
New season.
New challenge.
New hope.
New dreams.
New start.
New heights.
New optimism.
New energy.
New aims.
BUT:
Same club.
Same passion.
Same mentality.
Same ambition.
Same spirit.
Same loyalty.
Same excitement.
Same desire.
The Champions of England/ most decorated English team/reigning Champions of the world, Liverpool Football Club kick off the new season's curtain-raiser in the Community Shield at Wembley on Saturday.
Up Jürgen's Mighty forking phenomenal Reds!
Articles published since last Friday, with excerpts:
Monday August 24th:
How Liverpool's Premier League Title Win Looks Through Data Viz, by Andrew Beasley.
While discussions continue behind the scenes at TTT Towers regarding an in-depth article looking at penalty awards, we shall focus here on goals which were overturned. LiVARpool, anyone?
Liverpool were one of only eight teams who ended the season in credit on this front. However, they were only up by two goals, and the last of those occurred in the final minute of a 4-0 defeat after the title had been secured.
Perhaps of greater interest is the actual breakdown of the decisions across the division; there were 66 goals overturned by the men at Stockley Park, but only 10 saw goals awarded while 56 saw them disallowed. How ever much the laws of the game are the laws of the game and should be applied equally, doesn't that seem a little too uneven?
"Perched" – New Liverpool FC Book About the Reds Becoming Champions – OUT NOW! by Paul Tomkins
All subscriber special edition copies (complete with bonus mini-book) have now been despatched, so it was time to switch to the standard version of the book, which is now on general release.
For various practical reasons, this is limited to Amazon only, I'm afraid (but retailers can order wholesale from Amazon if they wish). If I do another book I will look to get back to full distribution, as Amazon are understandably an unpopular company to many right now, but right now Amazon offer the simplest way of doing things, especially with my health issues, and my town only recently ending an extended lockdown.
The paperback should be available in all major Amazon stores (UK, USA and a few others that provide the service), and the Kindle version on any store that sells Kindle ebooks. If you can't get the paperback on your local Amazon store then use the UK or US ones.
I'll post a free sample chapter from the book on here next week, along with some more info, but for now, I'm just announcing its arrival!