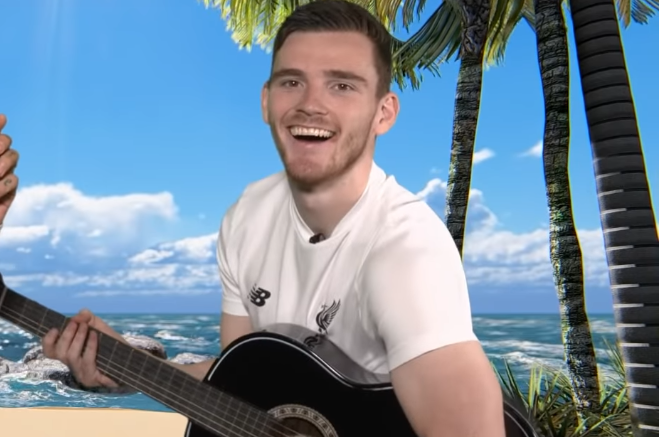 February 2020 was a strange month for Liverpool. Certainly for the club's current incarnation, as they lost two games of football. What fresh hell is this?
Perhaps of greater concern than the downturn in results is the slump in performances since the winter break. Going from starting a month with a 4-0 win in which you had six clear-cut chances and allowed none, through to losing 3-0 and being outshot 6-0 on big chances takes some doing. But that's exactly what the Reds managed to achieve last month.
The post-match polls on here for February hint at the issues Liverpool encountered, as Alisson Becker garnered the most votes in total. If your 'keeper is being praised you're probably not doing that well. Just ask Manchester United; David de Gea won the club's player of the year in four of the first five years after Fergie retired.
Off the pitch, though, Liverpool went from strength-to-strength. The club's latest viral video featured several players in a marketing meeting, king among them Andy Robertson at his cheekie chappie best.
"I'm thinking Star Wars, but with coconuts. Coconuts on the Kop, coconut keepy-ups? Coconuts in hats? We've coconut all of Europe? Erm… Klopponuts?
All good, clean, family fun. And far more importantly, Robertson's production on the pitch remains at a high level. This tweet which followed Liverpool's 3-2 win over West Ham is proof of that.
2 assists for @LFC's Trent Alexander-Arnold & 1 for Andy Robertson tonight

Most @premierleague assists since start of last season
2️⃣4️⃣ T ALEXANDER-ARNOLD
1️⃣8️⃣ A ROBERTSON
1️⃣8️⃣ K De Bruyne
1️⃣7️⃣ R Fraser pic.twitter.com/fMFhpGjPBW

— Sky Sports Statto (@SkySportsStatto) February 24, 2020
And yet… maybe it's just me, but I feel Robbo hasn't been at his absolute best for a while. As he hasn't had the POTM touch lamp shone in his eyes yet, this feels like a good opportunity to see if his form has actually dipped.
The rest of this analysis is for subscribers only.
[ttt-subscribe-article]