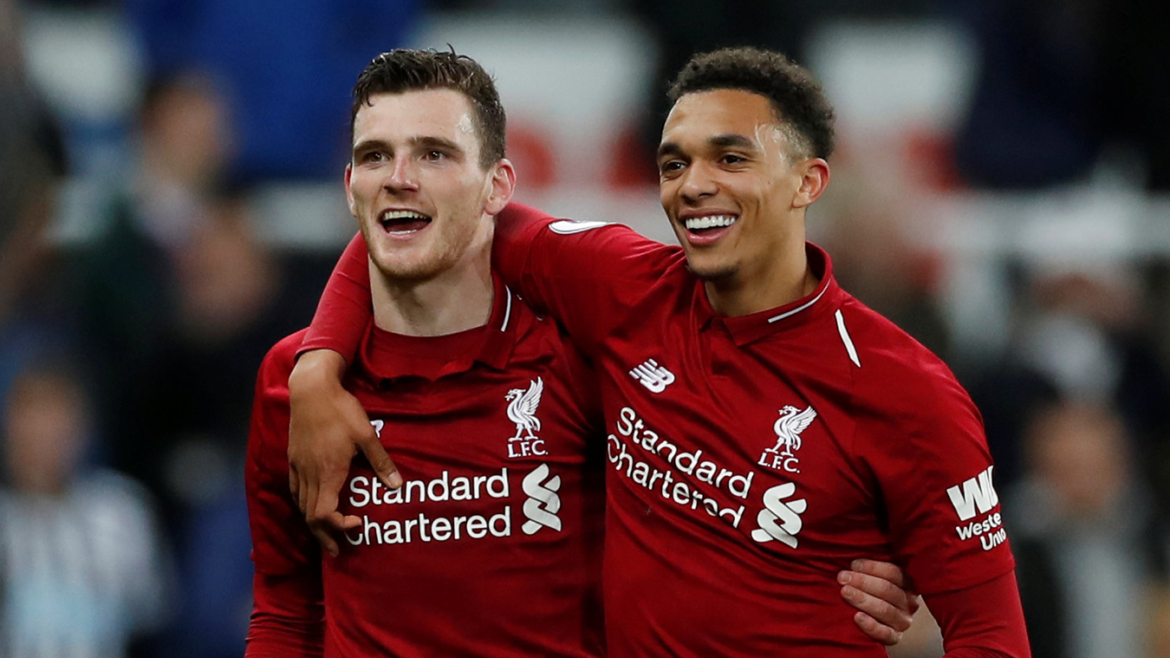 When reading this article, visualise the words 'small sample' running through it like the name of a seaside town running through a stick of rock. Statistics correct as at 29th August 2019.
Compiling statistics on your favourite football team is very much a labour of love. It can be hugely time consuming, and there are certainly more interesting and fun ways to spend your time.
However, one thing it is good for is helping you to spot new developments and trends. And that's exactly what happened this summer when I noted down the facts and stats on Liverpool's pre-season (for this article). As I input who had created chances and taken shots into one of my endless number of spreadsheets, one thing became clear: barely a game went by without Andy Robertson having a shot at goal.
Robertson's first appearance of pre-season came off the bench, as he got 30 minutes against Dortmund. He had the Reds' final shot of the match, but was unable to prevent a 3-2 loss. The following game was against Sevilla, and provided Robbo with his first start of the summer. Five minutes in, he had a crack at goal.
Next up were Sporting Lisbon, and another two shots from the Scot, and he then had one against Lyon. In total, Robertson had five shots in 329 pre-season minutes. At a rate of one every 66 minutes, he was posting broadly similar figures as Liverpool's midfielders; Henderson every 80, Wijnaldum and Oxlade-Chamberlain roughly every 50.
That shouldn't appear weird when you think that the Reds' full-backs are de facto wide attacking midfielders, but it was a definite shift from the first two years of Robertson's Kop career.
In 2017/18, the former Hull man took 12 shots in the league, at a rate of one every 162 minutes. He then upped his total to 16 last term, but as he played far more minutes his average drifted to one every 201. Look across the two campaigns and Robertson was basically having a shot once every two games. So what the hell happened in pre-season? I mentally filed it away as one to watch; was it a sign of something new, or merely a summer aberration?
The opening matches of 2019/20 may have provided the answer. Liverpool's left-back had two attempts at goal in the opener with Norwich, one at St. Mary's, and then three against the Gunners. Bear in mind that in Robertson's 188 game Premier League career, for Hull and Liverpool, the match with Arsenal represented the first where he'd had a trio of goal attempts.
The rest of this article is for Subscribers only.
[ttt-subscribe-article]