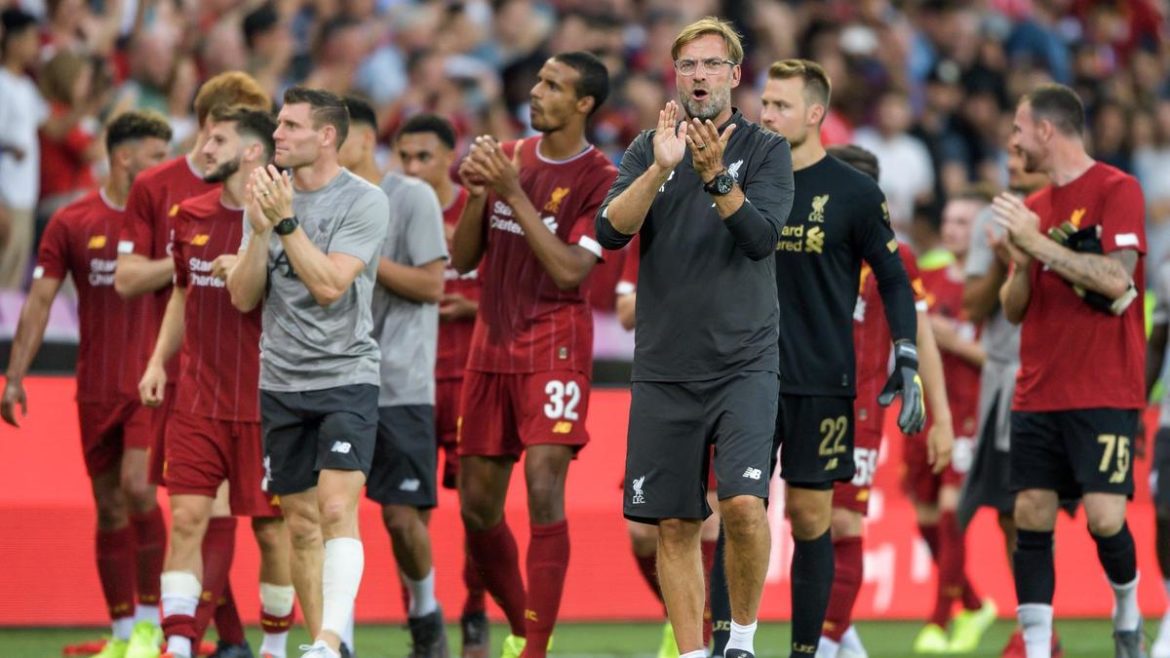 At an average of more than one per year across a nine-year period, between 2009 and 2018  Liverpool sold (or were forced into selling) and/or lost to retirement/free transfers the following players: Xabi Alonso, Javier Mascherano, Fernando Torres, Jamie Carragher, Pepe Reina, Daniel Agger, Luis Suarez, Steven Gerrard, Raheem Sterling, Philippe Coutinho and Emre Can. 
During the same period, a mixture of handy squad players and less-elite (or due to time/age, increasingly less-regular) first-teamers departed, including Dirk Kuyt (once a nailed-on starter), Yossi Benayoun, Maxi Rodriguez and Lucas Leiva; very valuable players to call upon, if not necessarily the best of the best, and/or in some cases, simply past their best. 
In addition, first-teamers and senior squad players who were no longer delivering the goods, or not of the best attitude (or just weren't good enough to start with), had to be moved on: Martin Skrtel (whose confidence was shot), Christian Benteke, Joe Allen, Alberto Aquilani, Glen Jonson, Mamadou Sakho, Ryan Babel, Stewart Downing, Andy Carroll, Fabio Borini, Jose Enrique, Jordon Ibe, Iago Aspas, Luis Alberto, Sebastian Coates, Rickie Lambert, Jonjo Shelvey, Craig Bellamy, Charlie Adam, Joe Cole, Raul Meireles, Lazar Markovic and Mario Balotelli. And there are plenty more I haven't even listed. Some of these were useful for a while. Some were wasters, dickheads, jokers.
Then, all the guys who were only on loan (Nuri Sahin, Aly Cissokho, Victor Moses, Steven Caulker), and all the buys who didn't even really get a game (Tiago Ilori, for example), and all the academy graduates who dipped a toe in the water, or had a few games here and there, but never got fully established – like Suso.
So churn had often been the order of the day; indeed, incredible churn. It was often driven by the fact that Liverpool weren't in the Champions League (and then at times driven by a manager and a transfer committee competing against each other). Any time Liverpool had exceptional players, the richer clubs would unsettle them, because in all but one year from 2010 to 2017 the Reds weren't even in the Champions League, let alone in some way established in it. The six or seven richer clubs in Europe (such as Barcelona and Real Madrid) will always pose a threat to Liverpool, especially to their South American stars (given the cultural hold Spain has for such players), but only now have the Reds reached a stage of being strong enough to hold onto their very best players, and be in a position to pay them more to retain their services (due to the now-regular Champions League qualification). 
It's the trifecta of: top-level football (in Europe) which includes challenging for the title; a manager who even the best players want to play for without being on world-class wages, as part of an excellent team on and off the pitch; and the ability to pay reasonably high wages. (If anyone wants £500,000 a week, like some other clubs pay, then they'll be disappointed.)
Of course, Liverpool could have won the Champions League with a team comprised from the first list of players mentioned above, but Suarez, Torres, Gerrard, Alonso, Reina, Carragher, Coutinho and Mascherano  et al were not all together at the same time at the peak of their powers; by the time Suarez arrived, Carragher and Gerrard were melting, Reina had lost his mojo, and Alonso, Torres and Mascherano were gone; Coutinho thrived only after Suarez moved on. And of course, some of those players were bought due to the departures of others and never therefore intended to be paired up; presumably Suarez arrived with the knowledge that Torres wanted to go to Chelsea, which happened days later. 
Liverpool have always had to buy several players each summer because they might have just lost a star or two, and certainly lost some squad players, both handy and of the deadwood variety (but who still need replacing); and with first-teamers like Skrtel, there was the need for them to be upgraded on as soon as possible. It was a constant state of flux, and while new signings often injected new dimensions, those dimensions are still very much in place. So even though it's rare for Liverpool to buy no first-XI player, it's a super-rare situation of ultra stability right now.
While you may get five successes from buying ten players in a summer (AKA Tomkins' Law), the unseen cost is the lack of unity and squad cohesion; and often, utter chaos, as seen at Fulham last season (good luck to Aston Villa this time around). "Muscle memory" football cannot be played because no one knows each other, and group spirit is tough to engender, because no one knows each other. A few may click on to the same wavelength but nothing can beat being together as a team for a couple of years. Suarez and Gerrard clicked instantly, but they were at their most effective three years into their time as teammates. Torres and Gerrard clicked instantly, but the team was at its most effective three seasons into their time as teammates.
This season is probably the first time in decades that there is no obvious weakness to address, no star player departing and no first-XI players retiring, wanting out or moving on; and with not one single first-XI player even in their 30s. (And only three in that bracket in the entire squad of outfield players, two of whom are 'only' 30. EDIT: I've since been informed that Lallana recently turned 31 when I wasn't looking…) The only players who departed this summer played almost no football for the Reds in winning the Champions League and racking up the third-highest points tally in English football league history. (Daniel Sturridge played a few hundred minutes, and scored a couple of very important goals. But Divock Origi usurped him, and scored six very important goals out of the seven he netted.) So this is almost unprecedented in modern Liverpool FC history. 
Klopp's team has over half a dozen players first-XI players who can logically get even better, and players like Trent Alexander-Arnold, Joe Gomez and Naby Keita where it would be a shock if they didn't get better. Someone like Fabinho doesn't have to sit out half this season while he adapts. Alisson has had a year to get used to being fouled at set-pieces and dealing with a ton of high balls.
Yes, it's always handy to improve from a position of strength, but the age of the team, and the relative newness of so many players, means they should get better in 2019/20 naturally, and through coaching. I think we can already see how much Keita has improved in the past few months, and when Liverpool tore Man City to absolute ribbons in the second half at Wembley, you could see the synchronised pressing of Keita, Alex Oxlade-Chamberlain, Xherdan Shaqiri and Adam Lallana, none of whom started the game, but all of whom could come on and be part of this time-learnt choreography, which often trumps individual skill. (And of course, Ox is like a new signing, only one who doesn't have to settle in; one who already is universally loved within the squad.) It's said that it can take a manager three years to get his team to perfect pressing in unison, but of course, that's a rolling figure if there are new players. Most of Liverpool's XI joined in 2017 and 2018. 
The reasons why Liverpool could – and should – improve are covered in the final two-thirds of this article, which is for subscribers only, and contains a large excerpt from "Mentality Monsters: How Jürgen Klopp Took Liverpool FC From Also-Rans To Champions of Europe"
[ttt-subscribe-article]