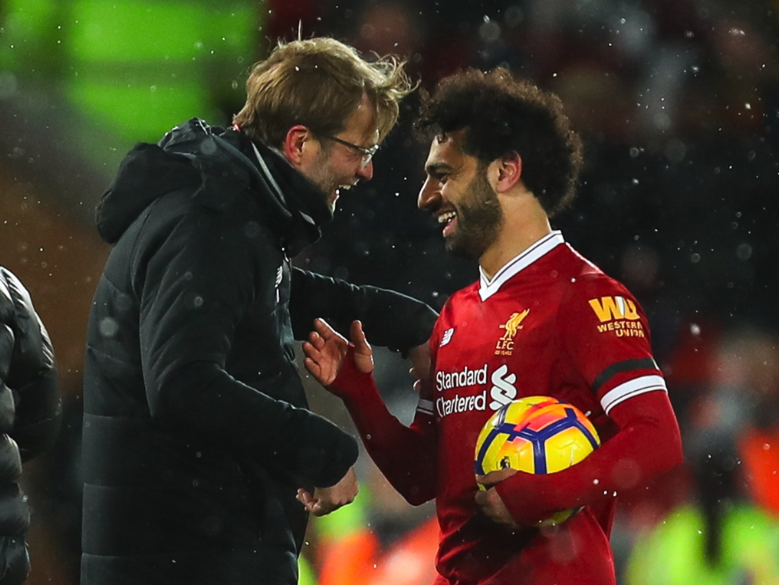 Posts selected by Chris Rowland and Daniel Rhodes.
The idea of this weekly round-up is to give you all some idea of the range of debate on the site and the articles we publish. If you'd like to be part of our troll-free community, there's a 'Subscribe' tab at the very bottom of the page.
1 – Jeff is confident in Klopp and Liverpool's transfer team in the transfer market:
I do not know for a fact what will happen this summer but I do know what Liverpool have done in the transfer market since Klopp came to Liverpool. He is a canny shopper who spends money wisely, whether we are talking about his bargain buys or when he pays top whack for a player. Simply put, Liverpool know how to evaluate players and as a rule only bring players to the club who will actually help the club be better the next season. By any standard Liverpool has been extraordinarily successful in the transfer market. This means that logically the same people who have been making the decisions will be making them this summer and one can realistically expect the same results. My point is that I have every confidence in Liverpool's scouts and talent evaluators and the transfer committee and Jürgen Klopp and his coaches to keep making shrewd moves in the transfer market. It also means while I acknowledge the fun of speculating on who might be coming to Liverpool, what really matters is Liverpool making the right decisions in the transfer market.
At the same time there is the reality that some players will be leaving Liverpool this summer. To me the same quality that Klopp and Liverpool have shown in bringing in players, we have seen in the decisions to allow players to leave Liverpool. Whether we are talking about players who are sold by Liverpool or allowed to leave on free transfers, I am confident that no one has left Liverpool that Klopp really wanted to keep. On this point, Liverpool have improved dramatically since Klopp came to Liverpool and no one can dispute this statement.
The simple truth is life is you either have confidence in Liverpool's manger or you do not. To me the record of Klopp is Liverpool should give every Liverpool supporter confidence that Liverpool know what they are doing in the transfer market, whether we are talking about comings or goings, and this is just about as good as it gets.
2 – Peter Neall is uneasy about idle transfer speculation, in this case rumours of Sadio Mane to Real Madrid:
I have an unease about this whole conversation. So far as I understand it Sadio has expressed no wish to move on. As far as I can see JK is happy with him in the team and he is a necessary inclusion in the first team squad. On current performance and form can expect to play. I know of no tantrums, team difficulties or hints that the Spanish grass is any greener. Have I missed something?
Now given all of that now along comes someone from outside the club who throws in the conjecture that it might be a good idea for him to move on and the usual blether emerges based on this false conjecture with the greatest evidence cited about money and profit. There is little said about how much he is needed/wanted to win this thing this year, nor an assessment of how much he wants to win this thing with us. If the legends match on the weekend taught us anything it is how much players love this club!
This whole 'debate'  is unsettling to our stability; it takes energy from the focus we should have on winning things, it is a distraction to the player/s, the club and the supporters and it all just happens to be about one of the key form players at present who may just help us win this thing.  Now whose interest is that in?
Of course we need future planning but to be getting rid of a star in our conversation in a way that could reasonably be expected to unsettle that star is to my mind presumptuous and foolish.
Football is a greedy, brutal game in which decency combined with ambition is rare. My inspirations at this club combine decency and an appropriate ruthlessness, they treat people as people not just as pawns in the market, I am proud of people like Shankly, King Kenny and JK because of who they are and the way they behave in this hard world.
Does this debate honour who Sadio is and what he does for the club or see him as a future trading ticket. I want him to be 100% with us in these next weeks, what can we as supporters do to contribute to that?
Shankly established a club in a brutal industry with his underpinning value "The socialism I believe in is everyone working for each other, everyone having a share of the rewards. It's the way I see football, the way I see life"
It is not this that the debate is fostering.
3 – Mark Cohen on Ole Gunnar Solskjær being appointed full-time Man Utd manager:
Its wonderful, wonderful news.
Ole has a great understanding of United, its ethos, its history. He has played many, many times for the club and so wont be overawed by the weight of the club's previous achievements. He has also scored umpteen goals and been involved in countless famous wins under a legendary manager so will have an almost inbuilt, second-nature like mode of what it takes to win in such a famous shirt.
Its just such a pity that all of that means so little for the modern manager.
Not that it means nothing, it surely helps, but Ole's playing history pails into insignificance when placed against the current requirements of any world class manager.
Whilst capable of achieving a medium level of tactical awareness, he doesn't appear to have the aptitude to effect a level of master tactics like Pep, Klopp or even pre-United Mourinho.
This is probably the fatal flaw in his tenure and it will come to pass as such. United have plenty money to spend and better their squad but in this day and age of such riches within the PL, many teams do, and it seems incredibly unlikely that the combination of slightly more net spend and medium tactical awareness will be enough to overcome the obvious wizadry of the likes of Klopp and Pep, who are also not short of loot.
An interesting case in point – everybody knows that Klopp's teams know only one way. Press, press press, run, run run! This is not a hidden thing, its even all over his biography, and yet, when we analysis Liverpool in 18-19 there are a myriad of changes, from the nature of the pressing, to the more scientific style of sprinting, which has resulted in Liverpool running much less than a 'Klopp' side, pressing in different areas, but having better results, superb results actually.
It is this type of tactical capability and bravery which eludes all but the very best of managers – the type of foresight to change things before anybody else does, against everything you have previously done and it is an area where United have been playing catch up for some time. You have to have your finger on the pulse, you have to be proactive, and United have demonstrated the exact opposite for 6 years now and counting.
I remember looking at Ole's first team sheet, his 4-3-3 formation and thinking to myself 'too late, too late…'
Klopp and Pep (and other top boys in Europe) had been effecting this formation for years already, and had indeed, already moved on from it subtly, or obviously, and United's arrival at the pressing 4-3-3 party is a nod to Dortmund in 2011. Dortmund in 2011, that's nearly a decade ago.
United's bright start tasted delicious, winning games that their billion pound squad ought to be doing in their sleep anyway, but doing it with a positive swagger which meant all their ills had been cured by the stroke of the Norwegian's magic dugout pencil. Onto PSG, and their utter ineptitude over two legs was rewarded by the football god of comedy with an historic win and entry into the CL quarter final, with Ole and Ferguson the Luke Skywalker and Obi Wan Kenobi of the piece.
But the delicious tasting glass is poison, it will merely take a while to work. And we shall see next season and possibly beyond, if we're lucky, the true extent of this toxicity, and it might be the most punishing one the Trafford faithful have swallowed yet.
In 13-14 they appointed Moyes, an also-ran who should never have gained entry to the grand race, and whilst it was funny, it was quickly over. The club doubled down with LVG next, a once-was at least, but an also-ran today, and the tepid and boring football came to en end in two seasons. They then went full tilt in Mourinho, appointing a man clearly past it, but with agendas up the wazoo. His football uglier than LVG, even more than Moyes, and pound for pound, he assembled the worst football side in history.
The amazing thing is, Moyes, LVG and Jose were poisons no doubt, some quicker than others, but Ole has the chance to exceed them all in his deadly efficacy and the reason is entirely counter-productive.
He is better than all of those three. A better current fit for the club, an attacking manager too but the problem is that for all his best efforts, he will make United good, maybe very good, just not good enough.
I expect a top two finish for City and Liverpool again next season, and probably a third placer for ole's boys, giving him more transfer kitty, more time and another crack of the whip… where, again, it will be just too difficult to close the gap with masters at the top.
United have probably guaranteed another two years of under achievement with this appointment.
4 – Mobykidz on Salah's evolution:
Maybe this is part of Salah's natural evolution to becoming world class, where with the help of the manager he develops relative weaknesses in his game. This season we've not really suffered only that Man City have raised the bar (by a billion quid).
I did a layman's analysis of how often Salah is dispossessed. According to premierleague.com his numbers are far higher than anybody else in the Liverpool side including Mane. But what does that really mean? As Andrew found above with this excellent bit its difficult to draw out the lesson.
My gut tells me the opposition's tactics are to isolate Mo against 2-3 players on the right because when that happens the stats seem to point to him giving the ball away (for a variety of reasons). This could be why we are set up at times to retrieve the ball quickly where TAA or our RHS midfielder are caught in a rock and a hard place. If they push too far up with Salah and he loses the ball we get punished. I don't think that's a fair description. Rather TAA's crossing ability means Mo advances and then gives our right back space to cross particularly if recycling the ball after a free kick or corner and we have our big men in the box.
But your post raises an interesting question. If Mo plays on the front right with Trent behind then which midfielder should make up that "trio"? Milner is pretty effective and Trent can push on and know he has good cover behind him. But I think the better player for Salah is Kieta in the long run. But the issue there is whether both of them are too much of a risk in a season where we're involved in close games.
I am no expert but its my opinion that all these stats are part of the ecosystem of interactions, dependencies and outcomes that only players and coaches have an ultimate handle on because so much of performance is mixed up with physical and mental fitness game by game and training session by session.
However when you see consistently good performance and underlying data pointing to positive trends then you can draw some solid conclusions. If some stats are better or worse than last season but our performance is higher does that point to the system and players improving? Definitely. Is it enough to win the league. Maybe – which makes these bits of analysis incredibly useful in working out where marginal differences can result in bigger gains on the pitch come the end of the season.
Articles published since last Friday, with samples:
Wednesday March 27th:
Valuing the Pressing: Final Third Regains and Opposition Errors, by Andrew Beasley.