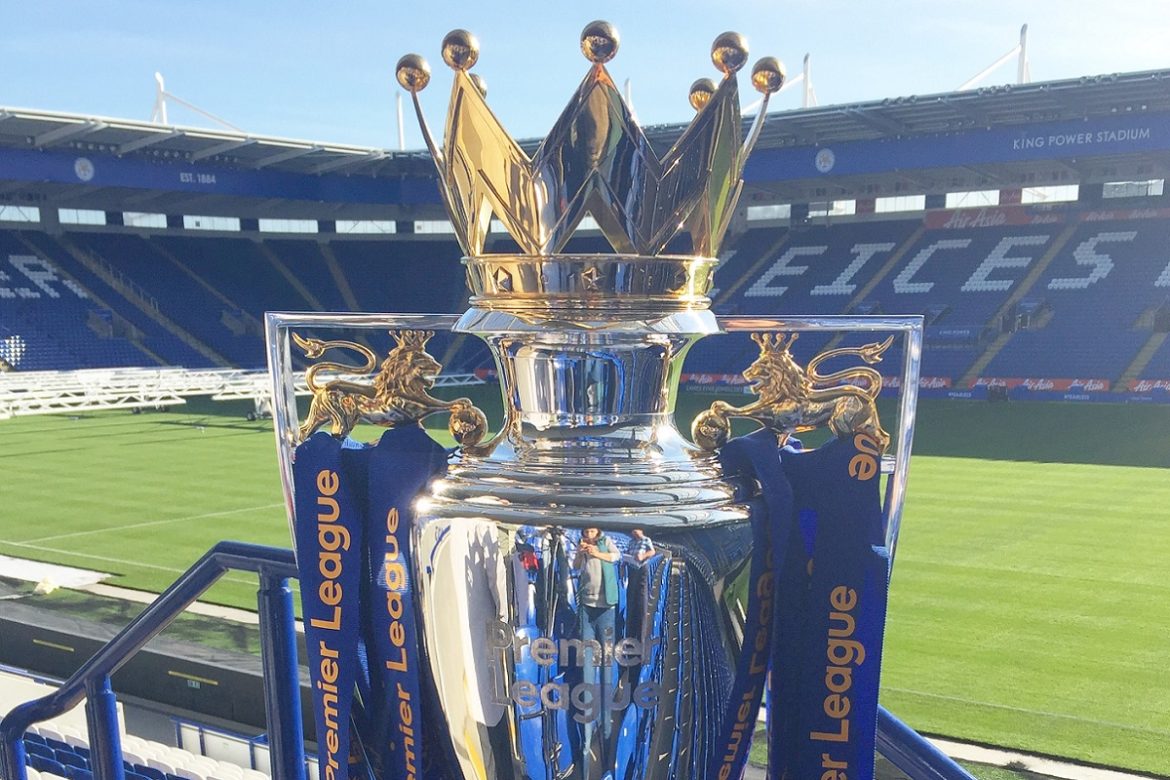 Because Jose Mourinho credited Chelsea's League Cup final victory over Liverpool in 2005 as the springboard to their league title successes that year it seems to have become taken as a truth that winning such competitions leads to greater things; like how smoking pot supposedly leads to taking harder drugs, even though millions of people smoke pot and nowhere near as many people take harder drugs. The League Cup or FA Cup are gateways to better things.
To me, it's post-hoc thinking; a gateway only when looked at in hindsight when ignoring all the other evidence, when either a cup win actually led to nothing, or league titles were won without winning a cup first.
I decided to write this piece and make it free to all to read because I'm just sick of the lack of any kind of research in the received wisdom that winning cups is vital to go onto better things, as well as ignoring evidence that cup runs actually harm your league health. If Liverpool field a 16-year-old, a 17-year-old and an 18-year-old, all making their debuts, with two of them in a makeshift back-four, it's because winning the game is not a high priority.
Liverpool played Chelsea after the 27th league game of that season 14 years ago. At that point the Blues were a staggering nine points clear at the top. Effectively, the league was already as good as won. No one has blown a 9-point lead at that juncture. Ergo, winning the League Cup was largely irrelevant.
I remember writing on RAWK in January 2005 that Liverpool going out of the FA Cup to Burnley was not a disaster (BBC Radio 5 had a "Liverpool in Crisis" section), and I pointed out that the Reds were in the final of the (aforementioned) League Cup, but more vitally, still in the Champions League. (A month later I wrote a piece for Football365 that pointed out how Liverpool could win the Champions League, which included how, if the Reds met Chelsea in the semifinals, the pressure would be on Chelsea as big favourites; oh to have that kind of successful prophesying on a regular basis…)
How did that work out? Lost the League Cup final, won the Champions League. But damn that stupid Benítez for playing Djimi Traore and co. at Burnley! What a fool! What a fool he was to give us Istanbul instead of two or three more games in the FA Cup.
So, what about the English champions during the Premier League era? – an era that has helped increase the importance of the league and Champions league but diminish the importance of domestic and minor European cups. How many were built on recent or concurrent domestic cup successes?
Well, Man United won the FA Cup three years before they finally won the title in 1993. Perhaps it helped, not least as it kept Alex Ferguson in a job, at a time when the FA Cup was yet to be subsumed by the all-consuming Sky Sports' driven Premier League, and deemed worthy enough to be job-saving for a team that finished 13th.
And United won the European Cup Winners' Cup in 1991. But I'd say that more relevant was finishing 2nd in the league in 1992, when winning the League Cup. Of course, there is some pattern to the improvement, with a cup every season; and then 1993 was their first title in 26 years.
However, the main improvement was in the league, and they had invested heavily in players in the late 1980s and early '90s that gave them a title-winning team. So yes, winning cups that meant a lot more 27-29 years ago probably did help United to some degree, albeit as part of a systemic overhaul of the club and its playing staff (which, incidentally, meant getting rid of quite a few of their heavy drinkers who, funnily enough, had won cup competitions in the 1980s).
But what about the three cups United entered in 1992/93, that season everyone remembers for the title-winning-knee-slides? FA Cup? Fifth Round. League Cup? Third Round. UEFA Cup? First Round.
Hmm, that stupid Ferguson should have focused on the cups that season, clearly. Didn't he know about momentum, about how winning cup games leads to better things? I mean, when trying to land an elusive title, doing well in the League Cup had to be a priority, right? (Would he and Brian Kidd have slid onto the turf during a game if they won the League Cup?)
Go back to 1992, to Leeds United, also winning the league for the first time in decades, in the old English league's final season before rebranding (although it's still the same damned competition!). Cup runs for Leeds that year? None – as bad as United's a year later. But Leeds did finish 4th the year before they won the title – itself a year after being promoted – which was a good stepping stone to being champions. But I bet Howard Wilkinson, the last Englishman to win the title, is kicking himself he didn't win the League Cup instead.
Okay, what about Blackburn Rovers, champions in 1994/95?
They went out at the first hurdle of the FA Cup that season, and at the 4th round of the League Cup (to Liverpool). They also went out at the first round of the UEFA Cup (to … Trelleborgs!). Oh my word, that all looks pretty dreadful, if you're obsessed with cups=good. If you go out to Trelleborgs you aren't gonna win the league, are you? No chance.
Alan Shearer said last night that going out of the cups doesn't help you win a title, but his only title came when Blackburn went out of all three cups at the first hurdles, playing just eight games across the League Cup, FA Cup and UEFA Cup (including replays and two-legged affairs). All very similar to Man United in 1992/93 and Leeds in 1991/92. It's almost as if – unless you're already established as a multi-title winning financial behemoth – it's maybe not so good to be in the cups when trying to break with recent tradition and win the league?
The year before they won the title, Blackburn also went out early from both domestic cups, but – and I feel more tellingly – finished runners-up in the league. (Blackburn reached the League Cup semifinal in 1992/93. That was as good as the cup runs got before they lifted the title.) Blackburn won no cups under Kenny Dalglish, but did win the title, the year after they finished 2nd.
However, Blackburn had also become the joint-most expensive side in the league in the mid-'90s, buying some great players, and had a manager in Dalglish who at the time who was still as good as you could get. Maybe that was more relevant to any team's success than tin-pot trophies? – top manager, big budget, good mentality? But zero cup trophies to "prove themselves winners".
Arsenal, in 1997/98? Well, they went out of Europe at the very first hurdle that season. They did reach the League Cup semis, and of course, won the FA Cup. But they won the FA Cup after they'd won the league. They were also having indifferent league form until the final stage of the season, when they put together a run of wins ahead of the cup final, and were champions despite nine draws and six defeats!
The year before that they went out of all the cups at the early stages, but did finish 3rd; albeit joint-2nd on points with 2nd-placed Newcastle. So, they were getting more consistent in the league prior to winning the title, but not winning cups. Go back another year and they reached the League Cup semi-finals. So, their league success was built on zero recent minor cup success.
I've already discussed Chelsea in 2005. You can talk of the League Cup, but they had become, by far, the most expensive team and squad in the country. Coincidence?
They had won 21 of their 27 league games and lost only once by that February final. So their League Cup success had zero bearing on the destination of the title. Maybe it helped in some infinitesimal way, in that it made them feel good about themselves, and if you're in a final it's probably better for confidence to win it. But they were nine points clear of Man United! But you're telling me the key was winning the League Cup?!
Interestingly, Mourinho's team went out of the FA Cup to Newcastle seven days before beating Liverpool in the League Cup final. But did losing to a mediocre Newcastle side in the cup kill their momentum? No, because momentum is largely a myth. They won the next four league games, as well as the League Cup final.
Okay, so obviously Arsenal won a ton of domestic cups between 1998 and 2002 when they next landed the title? Er, no. They won zero. But they did stay 2nd in the league, before being champions again in 2002. They were a consistent side, not a cup side.
They won the FA Cup in 2002, but again, after having won the title. Yes, they then won the FA Cup again in 2003 and 2005, when not winning the title, but their next FA Cups were in 2014, 2015 and 2017 – which bore no connection to their league form. Winning those cups did not make Arsenal into champions again, did it? It did nothing to change the perception of a club drifting, as they fell from the Champions League qualification spots, and Arsene Wenger was sacked in 2018. Why? Because the FA Cup is now a vanity project; nice to win it if you win it, but not worth much anymore.
If almost all clubs rest players, the stadiums are half empty, and no one really bothers to watch the final, does it matter anymore?
Okay, so Man City won the FA Cup the year before they won the title. Again, it was probably no bad thing.
More crucially, however, they were up to third in the league that season, joint-2nd on points. The year they won the FA Cup they had also become the 2nd-most expensive side in the country (based on £XI – the cost of all 38 league line-ups adjusted for TPI football inflation), behind only Chelsea but ahead of Man United; with the three clubs in the same financial order a year later when City pipped United to the title, and when Chelsea finished 6th, but were busy winning the Champions League.
But when City won the title in 2011/12, how many cups did they win that season? None.
How many finals did they reach? None.
So, they crashed out of all cup competitions. Surely that was a bad idea, as it meant that was at least three times where they lost momentum? They went out of the FA Cup at the first hurdle and crashed out of the Champions League at the group stage. Disaster! No one is gonna win the league with that lack of momentum.
It's almost as if winning the league for the first time (in a long time) has nothing to do with cup runs, and that actually, cup runs can harm your league form.
I've previously shown in several pieces of in-depth research that a lot of domestic cup games will drop your league position by an average of one place. Which may not seem like a lot, unless you want to be in 1st place (and end up 2nd), or in 4th place (and end 5th). For the less-well-off sides, financially speaking, the toll can be much greater.
The costliest squads across the Premier League era – Chelsea, Man United and Man City – are often less damaged by extra cup games (but still often see a dip; see Chelsea in 2012).
Also, as my research has shown, reaching a Champions League final can cost a club on a medium budget* (Liverpool three times, and Arsenal once) a double-digits drop in league points compared to the season before and the season after. But it still costs the Rich Three some league points.
(* Often only half the £XI and squad costs of Man United, Man City and Chelsea, when converted to current-day money.)
Leicester – well, we all know that their title success was built on the dozens of domestic cups they won beforehand, and maybe even having a good run in Europe, yes?
Ah, no. They did fuck all in the cups that season, and were not even in Europe. They are the only club since Leeds to win the title with a relatively inexpensive team; and, since 2004, all champions bar Leicester had the 1st, 2nd or 3rd costliest £XI that season (Liverpool's this season is currently 4th, way behind the "top" two, at just over half that of the Manchester clubs. This is what Jürgen Klopp is battling, even before taking into account City's financial doping; just as why Spurs are a much better side now than Arsenal were c.2014-17, even if Spurs win nothing).
Again, Chelsea won the League Cup under Mourinho in 2015, but they'd crashed out of both the FA Cup and the Champions League early (crikey, that must have killed momentum!). And like in 2005, they were well clear in the league when they won the League Cup.
Chelsea then won the league under Antonio Conte, but they weren't even in Europe and they crashed out early in the League Cup. They lost the FA Cup final after already having won the league. Of course, Conte did win the FA Cup the next season, but was sacked, because … it's the FA Cup, lads.
So, being a consistent and improving league team is more vital than domestic or minor European cups. Smaller successes do not lead directly to bigger ones, although occasionally there's an overlap.
The only teams to win the league for the "first time" (in ages) whilst also winning a domestic trophy in the same season were Arsenal in 1998, once already crowned champions, and Chelsea in 2005, when already 9 points clear at the top of the table. Man City won a cup the year before, but won none in the season they ended their decades-long wait. But most of these teams finished between 2nd and 4th in the league the season before, irrespective of cup runs.
Leeds, Man United, Blackburn, Man City and Leicester all won the title after a long wait whilst winning no cups that same season, and often crashing out early, sometimes in "giant killings". All those teams clearly "lost momentum" (sigh) after failing across two or three cup competitions those seasons.
Liverpool are trying to match Leeds, Man United, Blackburn, Man City and Leicester. They are not trying to match the dozens and dozens and dozens of clubs who won domestic cups that, actually, led to nothing; or worse, led to relegation, in the case of Birmingham and Wigan (although for those fans they may have been happy for that). An expensive Middlesbrough side reached both domestic cup finals in 1997 and, inexplicably (aside from all the cup games) got relegated.
Liverpool won domestic cups under Graeme Souness, Roy Evans, Gérard Houllier and Kenny Dalglish (in 2012) that never led to winning the league or winning the Champions League. Man United won the League Cup under Mourinho, but if his League Cup logic from his time at Chelsea was sound, they'd have gone on to win the title; instead they became utter shite. Because – smaller cups do not lead to bigger cups. It's often just a post-hoc illusion.
(Edit: and of course, Liverpool's best title challenges of recent years were 2014, with no Europe and no domestic cup runs whatsoever, and 2009, with a Champions League quarterfinals but very early domestic cup exits. That 2008/09 vintage was also a better overall team than in 2014, but the tough European games probably didn't help with the league. Conversely, being out of the domestic cups helped the Reds to win 25 games and lose just two, racking up 86 points.)
Liverpool went out of the League Cup to Chelsea this autumn. That really harmed "momentum", didn't it? Chelsea are now into the semifinals – they must be so excited! – but their league form has been the polar opposite of Liverpool's since then, even without Champions League games.
If Liverpool are to win the league this season, then their own staging post was finishing runners-up in the Champions League last season, whilst also maintaining good league form to finish 4th. This was some achievement, reached over 15 very tough games; far greater than the League Cup triumphs in seasons of relative league underperformance in 2012 or 2003 or 1995, where a handful of games led to a final. Liverpool proved to themselves they can do great things last season by beating top sides with exciting football, even with no trophy to show for it. Winning League Cups in the past 25 years has not led to anything.
(Incidentally, it makes me laugh how some pundits say England getting to the World Cup semifinals was a huge success that was so brilliant because it sparked the imagination and engaged the fans, and laid the groundwork for future improvement, but Liverpool reaching a Champions League final – playing far more exciting football than an overachieving England who never beat anyone of note – is "Well, Klopp hasn't won anything".)
Oh, and just to add one thing to the mix, when Klopp took Dortmund from nowhere to be German champions they did not win a cup first. That season they went out of the German cup early and also exited Europe early. The next season, when retaining their title, they added the German cup. Which is what such minor cups now are for all but the smallest of teams – nice baubles; great decorations, but not the main attraction. (It's probably still lovely for smaller clubs to win the domestic cups, but they will rarely play the best sides' first teams.)
If Liverpool knock out Bayern Munich it could mean more energy-sapping games, and that could easily impinge on the league season. Obviously I want Liverpool to try and prevail, and of course it's always a nervy moment when you go out of a cup, as defeats get magnified, like this otherwise meaningless one at Wolves (see: Burnley, 2005). But the common-sense approach is that you are more likely to win the league with proper rest, adequate preparation, less travelling, and fewer injuries (due to fewer games) – with the time between games a bigger factor in results (and racking up injuries) than "momentum". Especially if you don't have the biggest squad.
Liverpool went to Wolves and lost Dejan Lovren, one of only two fit senior centre-backs. For all his faults, losing the game was less of a blow than losing a first-teamer in an injury-ravaged position. Being a good team that knows how to win games is what matters; losing some cup games with reserves and teenagers is just a convenience dressed up as disappointment.
What Liverpool did gain last night was no injuries to all the other first-team players, and some well-needed rest for nine or ten players who'd been used regularly over the crazy festive period. What was also won was the chance to have a warm-weather training break in February before facing Bayern Munich and Man United in the same week, rather than battling on in a cup competition that just saps energy, with little meaningful reward in the modern age.
And if Liverpool still fail to win the league, then going out of the cups won't be something to regret, as long as the Reds have a proper go at trying to land a 19th title. Trying to win the great things is better than winning the almost-meaningless ones.