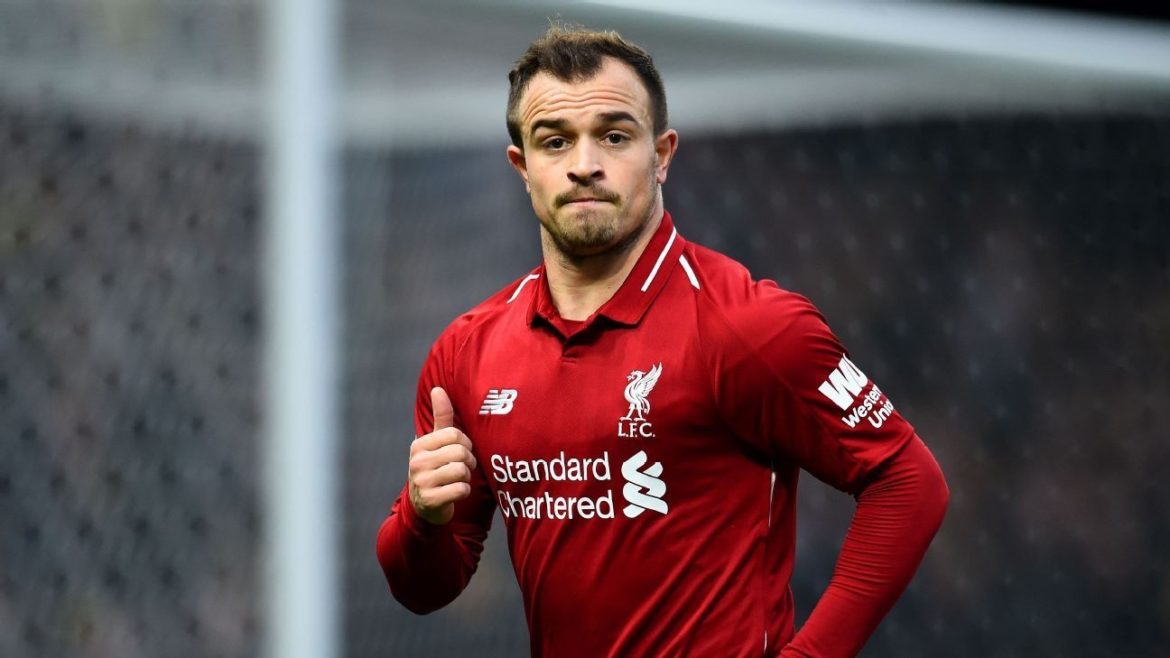 "When the chips are down you look at your big players, you want your big players to bring magic in one moment in the season, and at times we felt like the so-called big players in the squad never turned up for us and never performed… for all the plaudits the so-called bigger players we getting from certain members of the management staff last season – they weren't producing.

"He's a big player, at times he did well for us. But in critical situations, I felt tracking back and what we needed for the team in a relegation battle just wasn't there. He is a match-winner, but at times it was difficult to play in the same team. The manager would let him get away with certain things."
Not my words, Xherdan, the words of Charlie Adam. My main memories of the Scot's time at Anfield are him repeatedly playing poor passes to end promising counter-attacks or blasting penalties into upper tiers, but I have to admit his view on Xherdan Shaqiri chimed with some of my own assumptions about him.
Turns out I was wrong to agree with Charlie Adam. Who would've thought it possible? Liverpool's #23 has been in fine form recently and is well worth his place under the microscope for this article.
Full disclosure: Mohamed Salah amassed 14 more votes than Shaqiri in the post-match polls for the period since the last player of the month article. However, I spotted a few hanging chads (or Chadams?), and as the Swiss international had roughly half as many minutes on the pitch, he certainly earns top spot on a pro-rata basis. Besides, who wants to read yet another love letter to Salah? One will be along at some point in this series, no doubt.
The rest of this article is for Subscribers only. To get quality content from top writers, subscribe to The Tomkins Tomes via the tab at the bottom of the page.
[ttt-subscribe-article]