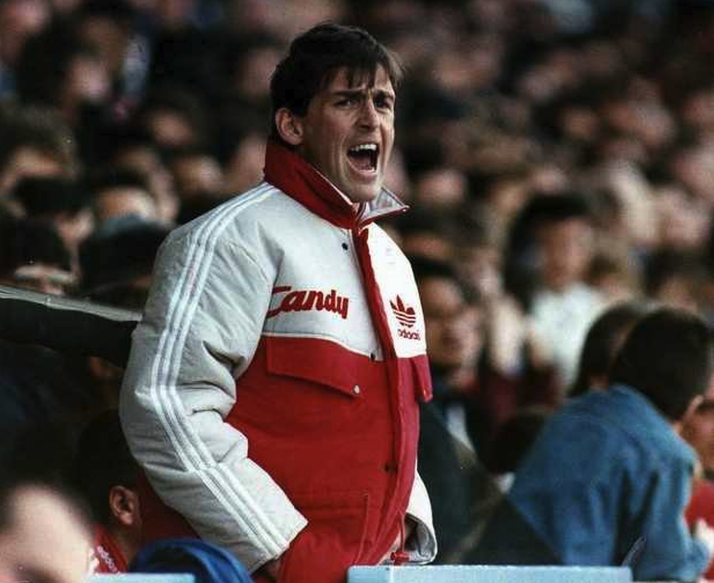 Posts selected by Chris Rowland and Daniel Rhodes.
The idea of this weekly round-up is to give you all some idea of the range of debate on the site and the articles we publish. If you'd like to be part of our troll-free community, there's a 'Subscribe' tab at the very bottom of the page.
1 – Paul Tomkins on Shaqiri following his magnificent performance for Switzerland against Belgium:
I wonder about just how good Shaqiri could be. Almost all of our players have improved under Klopp, and here is a player who was almost world-class when younger, but couldn't quite get in an unreal Bayern side, then ended up at Stoke – for more game-time but with rubbish players like Charlie Adam, and mediocre managers.
But he looks so damned good lately, and you wonder what his ceiling is (although he's too small for any literal ceilings to bother him…). He's only just turned 27, and so may not even have reached his peak yet, especially with time wasted (or spent in storage) at Stoke. This is someone who has never played 40 games in a season since leaving the Swiss league many moons ago, so he hasn't got too many miles on the clock.
He's also likely to have matured as a person, and maybe we'll see the best of him? His cachet has been tarnished by the Stoke situation (even if he came out of it with some credit) and the low price tag, but actually, we may easily have got a £50m player on our hands for £13m.
2 – Garythespud following up Robbie Fowler's comment that Liverpool now need to win trophies:
The football landscape has changed irrevocably and the good ol' days are not coming back. The notion of a top 4 is gone and sides, even sides as huge as the mancs (and Liverpool as we have seen) need to understand that they'll be dipping in and out of the top 4 over the years. It's a top 6 now and even clubs like Leicester have shown it is possible to gatecrash it.
And the notion of a trophy like the Milk Cup is essentially worthless as compared to a run in the CL. I just don't get it, really. We'll remember the games against Roma and City for many years, but the league cup trophy will soon fade. Sure, I appreciate it's a day out and a bit of a celebration if we win, but the sheer vastness of the UEFA CL and the glory that comes with a league title just loom so large over the the FA cup and league cups as to make them virtually redundant.
It has been sung that the times they are a-changing, well I'd argue that they've changed and we're in a new mode, a new equilibrium. No matter what the media muggins say about the glory of the FA cup, it's now a second-rate competition. Christ, I can't even remember who won it last year! So, play the boys in the FA and LC and use them as training sessions and go hell for leather for the league and CL if you're in it. Robbie Fowler may be God but even gods get it wrong sometimes. Look at the duck-billed platypus. Big mistake there, bro.
And Gary also added this glowing paean to the FA Cup!:
And why should we give a hoot about the FA cup when even the bloody FA do their all to demean it every year: semi's at Wembley, fucked up kick-off times to suit TV around the world, exorbitant ticket prices, live draw on at 2 in the morning to suit Chinese TV, Plymouth Vs Newcastle on at 8pm on a Tuesday (as an example), final kick-off at 5pm (what the fuck!), no more Jimmy Tarbuck in the pub from 12pm on the big day, and so on.
Balls to the FA. They don't care about the average fan so why should we care about their shitty, 2nd-rate competition.
3 – Tash on watching Swindon Reserves!:
I once watched part of a Swindon Town Reserves match from inside the old style dugout, which in case anyone here doesn't know (you young people make me sick 🙂 ), was literally dug in to the ground (hence the name) so that your head is approximately between ankle and knee level to the players. Result; I had no idea what was going on anywhere on the pitch. Even when the play was right in front of me it was just a general melee of legs, combined with lots of shouting. How Managers ever got anything meaningful from that is beyond me.
I remember it was roundabout this time that Dalglish first took the reigns as Manager (1985/6) and he took the, then, unorthodox habit of standing beside the dugout to watch his Liverpool team. It was honestly revolutionary stuff. A Manager, stood up for the whole game outside the dugout. What next??? But to me at that time it immediately made perfect sense.
Physical perspective aside, I personally don't think I suffer from any confirmation bias. Instead I suffer greatly from stress-related perspective issues, which I shall call SRPI to make it sound important. In short this means that during the game I'm so desperate to win and so concerned to not concede/lose that I take on a ridiculously negative view of everything. I'm quite sure that confirmation bias might be better. At least I'd be right sometimes.
On the occasions when I've watched games again its dawned on me very quickly that we weren't anywhere near as bad as I saw it during the match, those mistakes I decried were often just good play from the opposition and those nothing moves which were the bloody minimum I could expect from us were actually brilliant.
All that said, for me that's one of the beauties of football. It exists in its own bubble and gives me a whole different world within which to fret, shout, scream and celebrate regardless of what else is going on in my personal or professional life or in fact the world in general. It's an escape which I'm happy to stay inside of.
4 – David on playing about with Beez's visuals! (Ooooh 'er):
Absolutely superb Beez. I didn't real get it at first. There's so much to take in, but after an hour or so of clicking and musing it becomes addictively thought provoking. The question that comes up most often is why is that large splodge of colour coming up so often and the answer can be both positive or negative, i.e. on the negative side, it's because defensive players are passing a lot because they don't know what the fuck else to do. Obviously there's also massive variables caused by opposition tactics and the context of games.
I just watched the second half of the Red Star debacle where Mané was tasked with creating from a position out wide on the right and Bobby is often dropping deep but was essentially being marked out of the game. Lallana is frequently ahead of Bobby and does virtually nothing creative with the ball. But what really stood out for me watching the game was how little Bobby's team mates risked giving RF a tight pass and move opportunity – clearly a sign, as with the Napoli game, of depleted energy. When he did get the ball he used it well.
Context is everything. If anything the passing combination figures show that there have been factors external to Bobby and Sad's form that have consistently interfered with their harmonious interactions. The space afforded by Fulham for Bobby to work with has been a rare sight and I'd argue that space was also created by the combination of players around him. I agree with your conclusion that the full backs are essential in this, but particularly with TAA who is so good at hugging the touchline and timing his runs into space, which in turn creates more opportunities for Robbo. A few other things that jump out are how effective Gomez's passing is from CB position as opposed to when he's playing full back. He's way superior to Matip or Lovren but this in turn is helped by TAA's running and positioning. VVD's long range play switching balls also blossom when TAA is playing. Add Fabinho and Shaqiri to the mix and the passing ability and the unpredictability of where it's going to go starts to create the bamboozlement characteristic of those delicious LFC champagne moments.
As for Mané, he is a temperamental player whose confidence is easily knocked and he's also effected by energy levels because his game is so much about explosive moves, but I think he, more than pretty much anyone else in the team, has been asked to make tactical adjustments and cover for new players being broken in (Fab, Keita, Shaq) which has hampered his ability to play with freedom. Stopping the passing between him and Firmino has also been a clear opposition strategy this season. This would and has been mitigated when teams have had to worry about that 4th attacking threat as with Shaqiri recently and Keita (and Milner) earlier in the campaign.
My conclusion is that you can focus on a combination between 2 specific players, but it's actually more of an indicator of whole team balance when it's not happening. The whole issue of player combinations has been crucial. Klopp has had to continually experiment to find out how things can work, but also do that and win games. And even when we've lost, one of his great strengths is that he won't sacrifice his player's confidence if things don't go well. So for instance, even though there's a glaring correlation between Adam Lallana's involvement and the team's poorer form that has reflected badly at times on the likes of Bobby and Sad, he manages to negotiate these choppy waters with the possibility of AL still being useful later in the campaign.
In short, imo there's nothing wrong with the front 3. It's the bedding down of the 3 (or 5) behind them that's been the issue. These guys have, on occasion, not been as effective (yet) at creating space. But there are plenty of signs this is about to change. I think the experimental phase is over.
Articles published on The Tomkins Times this week (with sample paragraphs):
Monday November 19th:
How Liverpool Changed Their Pressing This Season, by Will Gurpinar Morgan.
In prior seasons under Klopp, rather than try and play through the swathe of pressure applied high up the pitch, teams have frequently tried to by-pass it by playing long balls out of defence. Long balls forward by goalkeepers have been a regular feature; grouping similar passes together shows that long passes from the opponent's penalty area to the right and left hand sides of the pitch were in the top-ten most common passes by the opposition (out of 50 pass types) in Klopp's first season. In 2016/17, such passes ranked first (those aimed to the right) and fifth (those aimed to the left) in volume, as teams tried to adapt and circumnavigate Klopp's pressing strategy.

Such passes have been far less frequent this season, dropping to 21st (those aimed to the left) and 38th (those aimed to the right). Instead, opposition goalkeepers and defenders have been favouring shorter passes more often, which suggests to me that they are being left more open to play such passes. When teams then progress into the midfield zone, things get much tougher in terms of completing passes as they encounter Liverpool's mid-block.
Tuesday November 20th:
Klopp: "I Had No Clue What I Was Talking About" – Looking Into a Manager's Memory of Matches, by Daniel Rhodes.
What I do know, from my own experience of analysing matches on here and the Under Pressure podcast, is that my recall would be an outlier – and not in a positive sense! I struggle to recall key details on first watch, despite having a better view of the match with added replays and live stats to digest. The emotional investment of a football fan is a killer for objective and balanced analysis. We spend all week running through potential scenarios, heaping praise on our favourite players, willing new signings to come good, arguing with other fans about the merits or problems with certain players, and a new – but true – phenomenon for me as well, worrying about the officials. By kick-off I can be an emotional wreck – especially for the Man City, Man Utd or Everton matches. If it's a close game, or we are losing – expecting anything other than rant-filled expletives and crippling nervous energy destroying all co-ordination and potential for physical movement. And this is watching it on TV! It's ten times worse when you're at the match. And feels like a completely different sport than the experience of watching it at home or with friends in a pub.
Wednesday November 21st:
The Rise of Shaqiri, and the Importance of Our Attacking Full-Backs: Liverpool FC Data Viz Round Up, by Andrew Beasley.
One combination should hopefully catch your eye: Shaqiri to Salah. With five chances created it was the most effective combination this month, and the only one to pick up two assists too. Only five duos have fashioned more opportunities than that across the while season, suggesting Xherdan and Mo should remain a fixture to the right of Liverpool's attack.