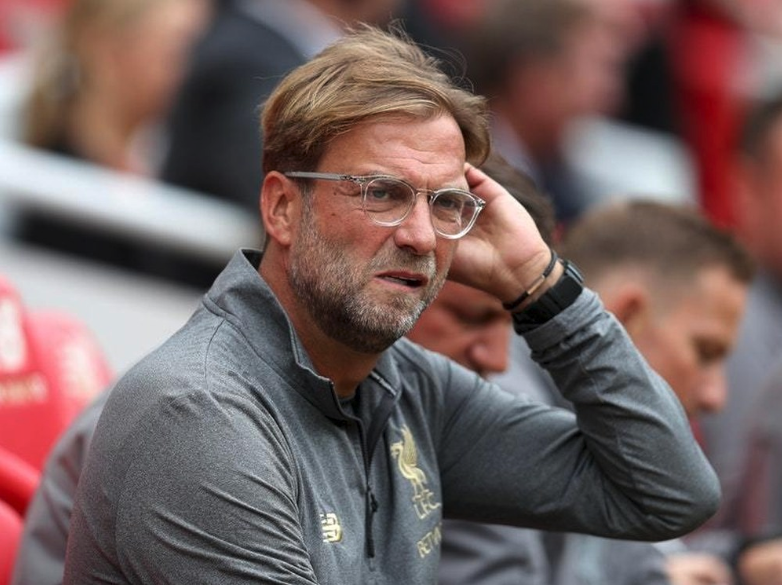 Jürgen Klopp's managerial career is now well into its second decade having spent seven years at Mainz, seven at Dortmund and now just over three years at Liverpool. Klopp moved from full=back in his final match – and the view he had as a player – to the sideline, and a complete contrasting perception of what was happening on the pitch. The quote in the title is his response when reflecting on his first post-match press conference.
Watching a game from the pitch – two days before I became a manager I had my last game – I saw it from right full-back. I had this view on the pitch and saw all of them from the back. Then you have the first game as a manager and sit there and see them all running. You are on the same level and think, 'wow, that's really a bad view'.

After the game, the first press conference – 'what do you think about this situation and this situation?' I struggled with the answers but I gave some. I first learned that they obviously don't listen because otherwise they would have recognised I had no clue what I was talking about.
As well as Jürgen's pinpoint analysis of mainstream football journalists and their post-match pointlessness of asking questions without looking for any real insight, or in fact without listening to the answers themselves, there's some fantastic self-awareness and honesty. Klopp's follow up was even more enlightening:
I ran home actually and sat in front of the television watching the game back, again and again. I watched my first game as a manager four times the night after the game.

I wanted to be prepared for the next morning's session, where I actually had to tell the players not my opinion but the truth about the game. An opinion is what you have after the game as a player.
His aim was preparation, but crucially, he wanted to know the truth. To have the correct answers for his players. To exude confidence, even if it was a mirage. To earn respect, even though he couldn't remember who set up the first goal after the first viewing!
Now there's a myriad of reasons why this might be the case: Klopp mentions the poor view from the sideline; and of course his inexperience in this particular context; but this is not a phenomenon that happens just to first-time managers. It is, perhaps, a lot more common than you think, at all levels.
Research:
One of the most widely used rationales for how PA (performance analysis) tools are used has emerged as a result of the research which has established limitations within the coaching process. These have included memory retention of key events (Franks & Miller 1986, Franks 1993, Laird & Waters 2008); the subjective nature of the coach's evaluation (Franks 1993); and pressure under which coaches observe performance (Hughes & Franks 2008). Also an important yet often overlooked constraint is the limitations of the viewpoint of coaches, i.e. they are often sat on the bench, can't see everything going on.
The rest of this article is for subscribers only.
[ttt-subscribe-article]