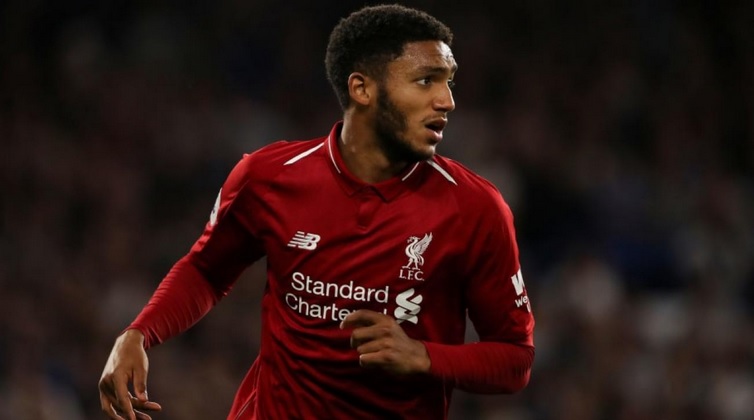 This probably seems like convenient timing. Paul Tomkins wrote an article following Liverpool's recent 1-0 win at Huddersfield. It wasn't bad, actually, he could go far. Anyway, the comments section was set alight by the following post.
Gomez is not a right-back. He's always 10-12 yards further inside the pitch than he should be. All of the games he played there last season, it was the same. He's a very good centre-back but it's him or Lovren. Not both. Unless you go to a 3. He doesn't attack at all so we're all out of kilter at both ends of the pitch. I don't understand why he plays ahead of TAA in that position.
This lead to an interesting – and at times, slightly heated – debate, which you can read here if you're a subscriber. So have I selected Gomez as Liverpool's player of the month in order to cash in on the current discussion around his recent performances?
No. He's simply picked up the most votes in the last three post-match polls. In the eyes of TTT subscribers, the former Charlton man was Liverpool's best player against Manchester City and Huddersfield, and second best (behind Alisson) against Chelsea (which was played since the last POTM article, even though the game was on 29th September).
James Milner was our player of the month in September thanks to amassing 13.9 percent of the total post-match votes; at the time of writing, Gomez has tallied 17.3 percent this time around. Even without the recent debate, he'd be the player being discussed this month.
But is he a right-back?! I have my doubts, but as one of the resident stattos around here, it's my job to see what the numbers say. And they provide some interesting little nuggets which may make you revise your opinion slightly.
As luck would have it, it's an almost perfect time to compare Gomez and Alexander-Arnold's attacking efforts from right-back. According to Understat, the former has made 22 Premier League appearances in that position, compared to the latter's 23. When looking at their attacking figures for the Reds, it's Trent who leads the way across the board.

There's no real surprise in these findings, as they back up what people were posting in the aforementioned comments section. But how about if we look at Gomez' efforts this month, where he played against Manchester City and Huddersfield, in the context of his and Alexander-Arnold's careers?
From their combined tally of 45 top flight games at right-back, Joe and Trent have had 12 matches where they've generated at least 0.11 expected assists. That xA tally doesn't sound very impressive, but we mustn't lose sight of the fact that full-backs don't tend to create many high quality chances.
The rest of this article is for subscribers only. 
[ttt-subscribe-article]