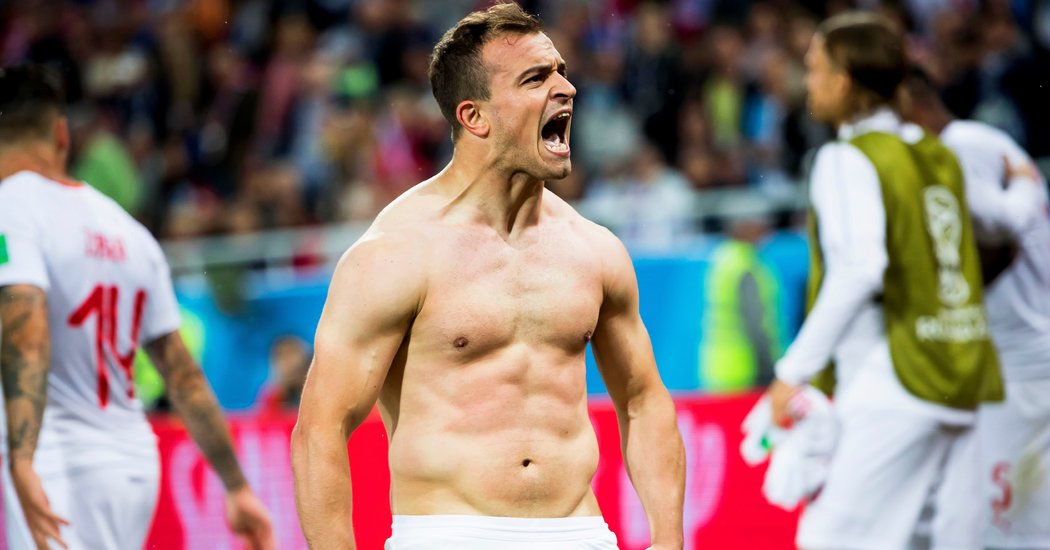 It's an old joke, of course. Her breasts are small and humble so that you don't confuse them with mountains, apparently. Ah, Shakira Shakira. Also extremely small, but allegedly not so humble, is Xherdan Shaqiri, a man wider than he is tall; a man mountain scaled down to a man molehill.
Neither of their swivelling hips lie, although the "magic dwarf" uses his to shimmy past defenders rather than sashay seductively across a stage. Full-backs try reading the signs of his body, but still he goes past them.
Shakira is definitely easier on the eye (unless you're into tiny buff bodybuilders), and is probably a better singer, and so is preferable in those two senses; but despite that fact that he's flawed, £13m for Shaqiri makes an insane amount of sense – as long as his attitude is good (and if it wasn't he wouldn't even be on Jürgen Klopp's radar).
Of course, Shakira's partner in life would have been an even better signing, but Barcelona aren't likely to sell their prized Catalan centre-back; and Dejan Lovren, for all his critics (some of whom on ITV were pathetic in their insults, although in fairness Lovren has driven me insane at times too), is playing in a World Cup final mere weeks after being a standout performance in a Champions League final. In that sense he stands alone with his Croatian teammate Luka Modric, in what are rare achievements.
Shaqiri has a load of big game experience too, albeit not at Stoke City. But it seems that he dug in deep at the Britannia when other imports (and some expensive Brits) gave up the ghost. So, I shall detail below, for subscribers, why I think he's an excellent signing, if not necessarily one to get pulses racing.
This article is for subscribers only.
[ttt-subscribe-article]