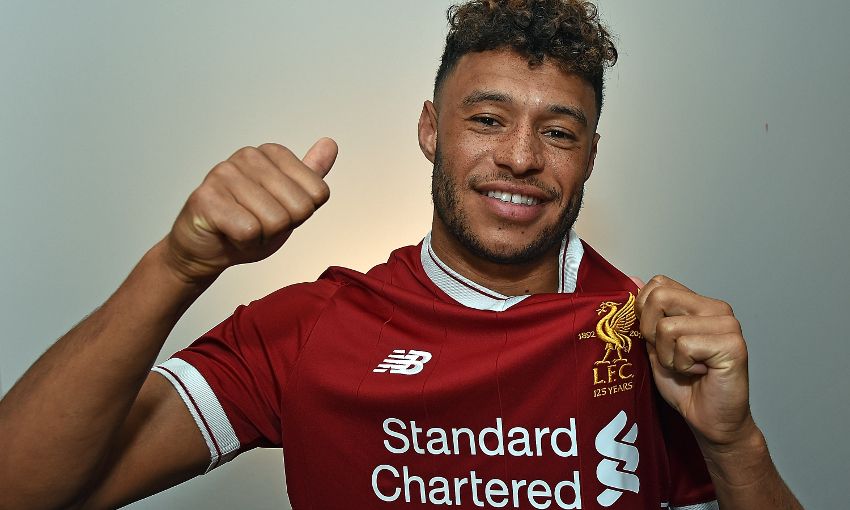 By TTT Subscriber John Cheung.
NOTE FROM PT: John submitted this piece hours before the Roma game, as a celebration of what Alex Oxlade-Chamberlain was offering the Reds. Alas, it's now turned into a case of examining what Liverpool will miss – but also a celebration of a fine first season.
A few of my friends have unusually accomplished or exceptionally wealthy fathers. And pretty much without exception, they have all struggled to to find their way in life, at least for the first 30 years or so. It's as if the bar in the game of life has somehow been set too high, as if their fathers have ticked all the boxes of conventional success. Leaving them with just a massive suitcase of expectations and not too many destinations. Maybe the comfort provided by the trappings of their father's success inoculated them in some way against the burning desire and fortitude necessary for that kind of success.
With some as yet unknown cocktail of genes, environment and luck the catalyst for success in the game, it is impossible to tell whether or not this slippery phenomenon applies in football too. The names of footballers' offspring who did not live up to them come to mind easily: Jordi Cruyff, Alex Bruce, and our own Paul Dalglish. Knowing how much or even if the burden of expectation weighed them down is not something we can do, and it could even be that their name opened doors for them that their talent alone wouldn't. Of course there are many cases of sons in the game vastly bettering their father's achievements too. But it's hardly inconceivable that – in some cases – a name could weigh heavily on the shoulders of a young pro.
This article is for Subscribers only. If you'd like to read our full articles and join our troll-free debate, there's a Subscribe thingy at the bottom of the page.
[ttt-subscribe-article]