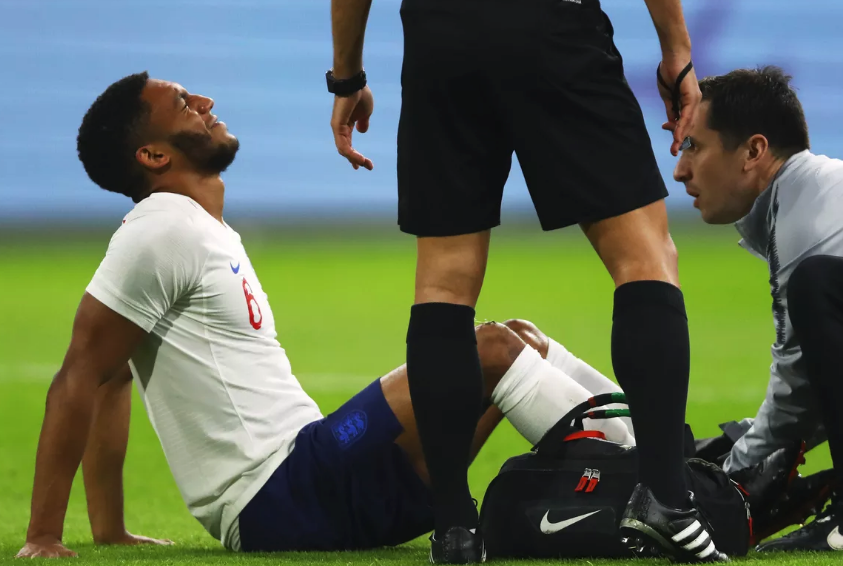 This week's posts selected by Chris Rowland and Daniel Rhodes.
This gives you some idea of the range of debate on the site and the type of articles published. If you'd like to be part of our troll-free community, there's a 'Subscribe' tab at the top of the page. 
1 – Madchenkliop responding to yet another injury picked up by an England player on international duty:
Have to say, based on this season's evidence, the LFC medical department seems about as trustworthy as you can get. Klopp appears to really trust them. The trouble with the England set up is twofold. They don't have the day to day detailed info that the club do and what's more, it seems like they actively mistrust what club's are telling them because they think club's are trying to protect their players out of self interest. So they make 'independent assessments', typically with an over-optimistic interpretation. And secondly, the players themselves, with tacit encouragement from the England set up are led to believe that if they don't perform on international friendly duty, they won't make the squad – so, time and again, they take stupid risks with their own fitness.
One of the best things about Klopp's Liverpool in general is that you feel the players are very trusting of the staff whether it be medical or tactical or even legal/ dispute stuff like the Firmino case. It all gets dealt with in a quiet professional manner.
It's obviously a concern the Lallana hasn't properly returned to fitness and form, but maybe it's also a good thing that he's not succumbing to his usual over enthusiasm and allowing it to take as long as it takes. That will surely give him the far better chance of appearing at the World Cup.
2 – Terry on the St Etienne game, and being on The Kop:
Thanks Beez, it was great to read your review of that amazing game. I was on the Kop that night. I joined a very long queue to get in. They must have shut the turnstiles by 5:30. I've stood on the Kop over a hundred times. That night was clearly the best. If we get anywhere near that atmosphere against Citeh then we will terrify them. Here is what I've posted previously on TTT before about the game…
Imagine a machine that could take you back to the great events of your life. Well, after some obvious ones like the birth of a child, I'd go back to Anfield on Wednesday 16th March 1977. As before, I'd go straight from school to the ground with my mate and I'd live it all again. A great man once said football is more important than life and death, or something like that :-).
The Anfield atmosphere was super-charged. I came away from the match with absolute certainty that I, with the rest of the Anfield faithful, had changed the course of the game. I don't mean changed as in 'we raised the roof and inspired the team' I mean changed as in 'we were on the pitch with the team, kicking every ball, making every tackle and (through some distortion of the natural laws of physics) we scored the winner'.
I agree that the context of the victory is everything. It turned out that Super Sub Fairclough's late goal changed the course of Liverpool history. "Allez Les Rouges, Allez Les Rouges, Allez Les Rouges." Oh what a night!
3 – Jeff on Werner, and a couple of other potential buys for the Reds in the summer:
I will assume that one way or another Roberto Firmino remains in Liverpool with an improved contract. If this is the case and you want to bring in a centre forward who would work well with Firmino, one needs to go back and time and look at the relationship he had at Hoffenheim with Kevin Volland. Logically, I would look for a centre forward who not only has Kevin Volland's skill set but also his work rate and football intelligence. Given the fact that Volland's move to Bayer has had at best mixed reviews, I would think long and hard about bringing him to Liverpool where he would be a fine partner to Firmino in the middle of the pitch and cover for both Salah and Mane. I would add that I would guess he would cost say 20 million pounds or perhaps a little more which would leave money for other needs.
I will assume that Firmino stays in Liverpool and you are looking for a partner for him to be the main central forward/striker and if you are doing this, who would you bring in if you want to spend a bit more money. My first choice would be Paco Alcacer who has been badly misused at Barcelona and will almost certainly be moved. Before you write him off look at his strike record for Spain which is roughly one every other game. If you play him, he will score goals. He would work well with Firmino and do a decent job covering for either Mane or Salah
Werner is a fine player and if Klopp wants to spend 100 million or so on him, I know he knows more than I do but it makes me wonder why when other players out there who would cost significantly less and do the job he would do. Does it mean that Liverpool have concluded that they will not be able to resign Firmino? Does it mean that the vast number of rumours surrounding Salah have something to them. Simply put, at least to me paying 100 million for Werner would only make sense if either Firmino or Salah was in fact leaving. To me it would mean that goals are leaving and Klopp is looking for a centre forward who will score goals and he is paying for goals.
4 – Paul Tomkins on the upcoming Crystal Palace game:
Really not looking forward to this. I think so much of our energy is being stored up for City, whether it is conscious or subconscious. I think games before big games are just as dangerous as games after big games.
The home game on Weds is one of the most important in years. Add the derby and the second leg all within six days of Wednesday and I think it'll be hard to be too energetic here. Maybe start the front three and take two off after 60 minutes regardless. But I've no qualms if Klopp goes with Solanke and Ings, as needs must.
The only issue is if some players need some game time to be sharp for Weds, but not too much time that they end up knackered or injured. It's a horrible balancing act, and I think Rafa often struggled with it (in terms of league results) whilst excelling at it (in terms of the European results). So someone like Firmino didn't play much for Brazil, but if he plays this one then he plays vs City, vs Everton and vs City again, all in 10 days. Everton would be the obviously game to rest the key players in terms of where the scheduling falls, but it's god-damned Everton!
(AND A NOTE HERE: why the fuck has our league arranged derby games in the middle of the quarter-finals when England had five teams in the CL this year? It's almost as if they want to fuck it up for our best teams! Ditto in not moving games to Fridays. And it's not a fluke that it's derby weekend as they make a thing of putting all the derbies together on one weekend these days.)
Also, Hodgson, Benteke and Sakho will be up for this, and Palace look really good when Zaha plays, and terrible without him. Obviously he's back, as is Sakho, who will either be awful or brilliant. I thought this was one of our trickier remaining games even before Zaha returned.
They also have seven PL penalties this season, six awarded to English players! Townsend, Zaha and Loftus-Cheek are collapsing masters, and also in the top ten for dribbles attempted.
And to me, Benteke, Sakho, Cabaye, Townsend, Loftus-Cheek and Zaha are all easily "top 8" players, even if none of them (with the exception, I suspect, of the improving Zaha) are "top 4" players. With those players Palace should be above mid table, not fighting relegation.
Everything says 'banana skin', including how much I hate us playing at their place, and I'd be happy with a draw if it means we are sharper against City.
5 – Allan Baynes' on the report that alleged Liverpool target, RB Leipzig forward Timo Werner, once 
asked to come off the pitch in a Champions League tie because of the noise in the ground (

probably due to an illness or vir

us)

:

Is that right he came off the pitch because of the noise?

Nailed on for the Mancs then, unless they get the song sheet printed before next season 🙂
Articles published on The Tomkins Times this week:
Monday March 26th:
Timo Werner: £100m Perfect Fit, With Noisy Stadium Syndrome and A Part-Time Demonised Diver, by Daniel Rhodes.
Wednesday March 28th:
Post-Match Analysis: Liverpool 3 St. Etienne 1, European Cup Quarter-Final 2nd leg, 1977, by Andrew Beasley.
Thursday March 29th:
Premier League Preview | Matchweek 32 (A) By Gary Fulcher