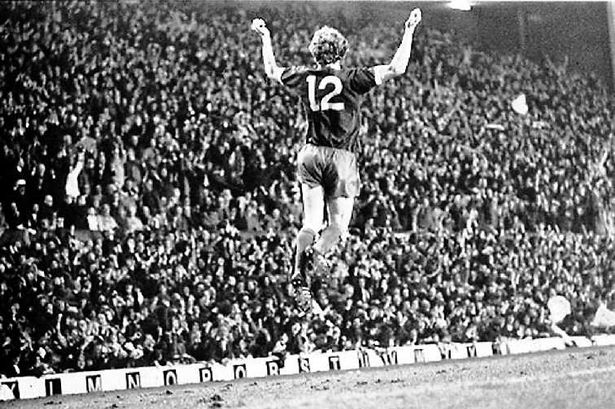 These stats are 100% unofficial. I have had no formal training in how to collate them, but from years of working with football stats I have a pretty good idea of how they are gathered. Videos in this article are marked up for desktop only and are unlikely to work on other devices. The full video of the match can be viewed here. Be warned; the commentary is French.

Liverpool have had countless memorable matches from every stage of every competition you care to mention. But when it comes to European Cup quarter-finals, as much as younger Reds will reminisce about the Juventus tie in 2005, the daddy of them all is the match with St. Etienne in 1977. With a mouthwatering clash with Manchester City on the horizon, it seemed as good a time as any to review one of Anfield's greatest ever nights.
As always, it's good to begin with a little context. In the eyes of clubelo.com, Liverpool were the best team in Europe at the time. The same source rates St. Etienne as 75th, which seems far too low to me. Les Verts had won the French league title for the preceding three seasons, and lost the final of the European Cup in 1976. I've always preferred their early stuff anyway.
This article is for Subscribers only.
[ttt-subscribe-article]