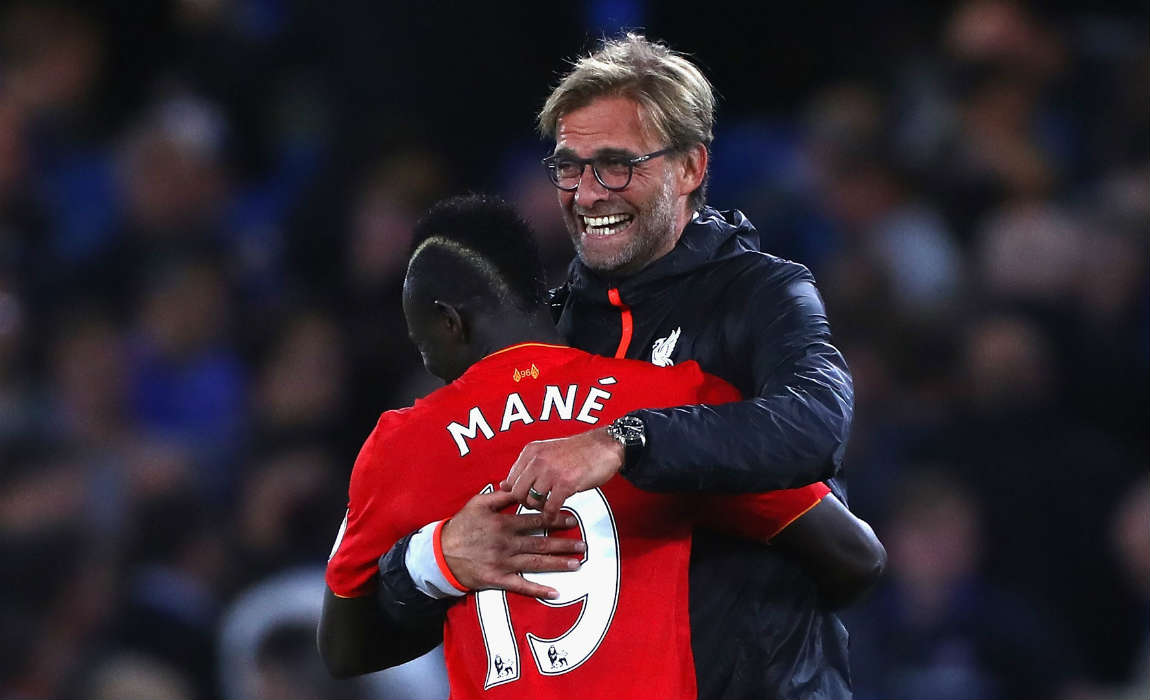 The influx of money into the Premier League – the continued rise of the new TV deals, booming gate receipts and worldwide marketing (plus some iffy oil money for a couple of clubs) – has helped to elevate the league, allowing spending on top talent (the average transfer fee is up by roughly 40% this season, meaning it has doubled in the past two seasons), allied to the procurement of elite managers.
Right now, the Premier League – four of whose teams topped their groups (Chelsea let the side down, but still qualified) – already has two teams in the quarter-finals – Manchester City and Liverpool – and the second legs haven't even been played. City won 4-0 away, which seemed like something only City could do, and then last night, the Reds went one better.
Indeed, in the last ten league games the Reds have matched record-breaking Manchester City for league points, despite losing Philippe Coutinho six league games ago; and the Reds have, I believe, just broken a record for biggest away win in the knockout phase of the Champions League, having put seven past both Maribor away (another record) and Spartak Moscow – both close to the 8-0 overall record (set by the Reds, no less, in 2008) – in the group phase. Even in the two qualifying games (during Coutinho's first strike) the Reds put six past a good German side in two games. Jürgen Klopp's men are now the top scorers in this season's Champion League, and have 25 goals in their last five European fixtures. That is obscene. That's elite-level football.
"Porto are no mugs" was the message before the game in the media. Afterwards, "they can't have been that good", as Liverpool won 5-0. The truth is somewhere in between: a good side, from a good league, were torn apart by a fast-thinking, fast-running forward line, that bamboozled the living daylights out of the home team. Portugal seems to have lost some playing and managerial talent in the last few years, having overtaken Italy in the rankings not too long ago, and England has benefited.
Liverpool are the 9th-richest club in Europe, but only the 5th-richest in England, and not guaranteed participation in the grand competition – as six clubs fight to snap up four spots, with only City getting a consistent run of qualification lately. Everyone else has been in and out, which makes it harder to have a consistently good European pedigree, and all that extra cash.
So domestically the Reds can still appear a bit "also ran", which misses the point that the top six has bubbled up even further towards the top, albeit with City bubbling towards a new league points record, and with Arsenal bubbling under expectations despite some formidable attacking talents before and after the January transfer window. Arsenal are miles ahead (nine points) of the team in 7th, but miles behind Liverpool (nine points). Even though everyone else has bought some very good players with all the new TV money, the top six is in a league of their own.
The progress made by Klopp – which I think is marked – is masked somewhat by this overall improvement, and it's worth pondering where the Reds would be without him. People still talk about his win % only matching Brendan Rodgers' (52%), but Klopp's is improving over time, whereas Rodgers' stats were mainly down to one amazing season out of Europe, after which came 15 months of stagnation and deterioration; and the half-baked squad he left for Klopp did not help.
The German's achievement, so far, is to keep Liverpool in the middle of this upwardly-mobile top five – while a team as talented as Arsenal starts to lose touch – whilst simultaneously rampaging across Europe. So Liverpool have to be considered one of the best sides on the continent right now. Spurs, too, have proven themselves in the competition, despite being unable to win, say, a League Cup, and only currently being 5th in the Premier League. Arsenal may be racking up the devalued trophies these days (and fair play, in a way), but it is Spurs who have been outclassing Real Madrid, Juventus and Dortmund, and Spurs who people take seriously right now, not Arsenal. It is Arsenal who people see as underperforming, even though they are winning a few pots.
It is Liverpool who are racking up Champions League scoring records; and, including the tough qualifying round, have won six, drawn three and lost none in Europe this season. For 18 months, Brendan Rodgers had Liverpool playing some great football domestically, before the wheels came off during an increasingly dire 15 months that followed, but vitally, the Reds were only ever duffers in Europe under his guidance. Klopp, without spending crazy money – indeed, he has chosen to keep the Coutinho powder dry until the summer – has made the Reds more consistent in the league over these past two seasons (with all the added Champions League games this time around), but also beat some strong teams on the way to the Europa League final in his first campaign, with half a squad that didn't suit his style. To suggest the two managers are equals is insane.
This feels less like a flash-in-the-pan, but a building of something special, and that building work is not yet even complete. New players will join in the summer, and many key members of the squad are still young and improving, while a key new addition like Virgil van Dijk – imperious these past two games – will improve with understanding and a loss of rustiness after missing so much football in the past year. Van Dijk's pace isn't quite there yet, but even without hitting top speed he oozes quality.
The majority of this article is for subscribers only. Subscribe to read the rest of the piece (warning: may contain the words "fuck yeah!"), and to join in with the intelligent and respectful community discussion. Fuck yeah!
[ttt-subscribe-article]