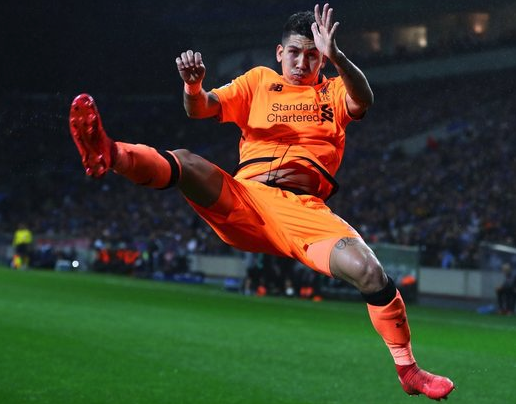 This week's posts selected by Chris Rowland and Daniel Rhodes.
This gives you some idea of the range of debate on the site and the type of articles published. If you'd like to be part of it, there's a 'Subscribe' tab at the top of the page. 
1 – Tony Mckenna (macattack) on Leicester, doing things differently and Status Quo!:
The mention of Leicester's title win gets me thinking again. Whilst their style was not aesthetic I often wonder was it also a strength? Once the Barcelona way of playing took hold in the football consciousness, you knew it was a phenomena when hearing about the passing acumen of the likes of Swansea and Southampton. Everyone is doing it. So, what Leicester did was actually to be different; in as much as they were away from the crowd.
Less we forget, the long ball approach – as anathema it is to us at Liverpool – is often very effective. It can even be successful for an extended period as evidenced with Graham Taylor's Watford, rising up the divisions with astonishing celerity. Though, to be fair, Taylor had also incorporated an aggressive pressing approach, and were not as dour as the long ball Wimbledon team. That said, the latter also enjoyed a sustained successful period of sorts.
The issue of teams trying to emulate Barcelona overlooked the fact that they had Messi, Xavi and Iniesta. You can play the guitar but would you could never say you are going to play it the way Eric Clapton does. So, when everyone was inadvertently attempting to do a Clapton, Leicester were content to rely on 3 chord, Status Quo, technique. (Apologies to any Quo fans.) But it gave them an edge, because they were different.  And, facing up to it, they were bloody awkward to play against at times.
I do like to think that Liverpool can win the title under Klopp. Whilst we are not blessed, or cursed even, with a sugar daddy benefactor, it is the element of team work that figures; where Liverpool are different and do have a possible edge. Klopp's relationship with his players, for instance, is second to none. Certainly wholly different to the one that Mourinho has with his cohorts, and somewhat different to that of the soon to be departed Conte, who rather thinks he does not have the players he wants anyhow. And Poch is off to Madrid, is he not?
Wenger is on increasingly borrowed time and…well, okay that leaves Pep. But Pep did not win the title last year, so City can under perform another time; much in the same way that the top 6 faltered and left a door open which let the Foxes in. Plus, we showed that we can exceed City in a one to one game.
Team work, however, is key. It is also another reason why the #KloppOut brigade need to shut the fuck up, because it attacks the very essence of what could possibly be our edge: it is the longevity of relationships that cements a winning team. Malcolm Gladwell pointed out that the best orchestras are those where the playing personnel have stuck together for a long time. It is rehearsal, after rehearsal, that obviates the weaknesses and accentuates the strengths.  Gladwell also alluded to the 'overnight' success of the Beatles originating from the inordinate amount of hours spent playing in the Cavern and seedy Hamburg bars.
Okay, on the same point, we do have a potential problem: keeping our best players from the allure of apex predators; witness Torres, Suarez and Coutinho.  And Salah?  Nonetheless, if Klopp is permitted time to experiment, explore and exploit inefficiencies in other teams, then I do not rule out that Liverpool can eventually begin to retain top players.  Especially if we do win a title and advance in the latter stages of the Champions League.
Whatever. You do not build effective teamwork by being on a manager's back. There are no Viagra quick fixes for under performing entities. Rather it is hard work, commitment and dedication over time that attains eventual fruition. And we are already someway on that journey. As the article says: Klopp is building a team; not buying one.
Now this raises another point. Remember Di Maria? Throw in a few other mentions and there we have a United trying to buy a team. Does not always work does it? So, fuck this grass is greener approach.
On the same point. We are now just 2 points behind United. To estimate the size of Klopp's achievement, compare United's spend to Liverpool's and note the cost. Moreover, soon we will exceed United's point tally. And when we do, let us call on an old friend. Liverpool win 7 nil in Europe, but Roy Keane said he is not impressed with Liverpool and does not really see it as progress. See you soon, Roy. Meanwhile, concentrate on your old employers.
2 – Joe A in a debate about Spurs in the wake of their Champions League game at Juventus:
I admire them too but dislike them. A lot probably to do with them being direct rivals to us now.
What gets to me more is the smugness of a lot of Spurs fans in the circle of people I know, be it friends, friends of friends or work colleagues.
A lot appear to think that they are now part of a European elite and dismiss Liverpool as a rival. They think their perennial rivals are Chelsea, Arse and the Mancs. We are just history apparently.
I often have to remind them that they have achieved nothing as yet.
3 – Jimbomac also on Spurs and Liverpool and their relative standings:
I think Tottenham are a cracking side and very well balanced. They have a really strong mentality and self awareness. I would also say that whilst they arent getting as many points as last season they are showing some impressive traits in being able to outperform good teams consistently – Juve, Arsenal, Man U, Real Madrid, 2nd half vs Liverpool.
However, I also feel like this is almost ultimate Spurs, that this is close to the peak of the project for Pochettino. How long will be keep managing a 'great side' that isn't quite great enough to win a big trophy before he becomes the next on the roundabout at Chelsea or Real? Of course then could Spurs replace him well? Maybe, but its tough for them to hit a higher level – they need several years of champions league performance and corresponding under-performance from another side like Man U so that they can leapfrog them in terms of revenue. Also I wonder about over-dependence on Kane.
For Liverpool I think that we are pretty much the same level of Spurs but have a few advantages: firstly we are improving at a faster rate, with Klopp starting from a way back two years ago to now be on terms. Next I think that Klopp is yet to complete his project and there are probably 2-3 years before we see how high he can take us. Next, i think that whilst spurs are good all over the pitch, meaning they need to gradually improve each position, Liverpool are currently weak in midfield and to an extent still in defence. This means that lots of the under-performance is focused in one area and can be changed more easily. Finally, once Liverpool hit a good level of performance e.g. champions league consistently, there is a large existing fan base to capitalise on and thus bring in more revenue, whereas Spurs need to earn new fans across the globe.
So I respect Spurs a lot, and whilst they could improve I think there is more chance that Liverpool overtake them in the next couple of seasons.
4 – Paul, on referencing Coutinho in his articles:
I think the Coutinho situation is the narrative that will bubble up every time we drop points. If we fail during the remainder of the season, everything will be pointed back at that. Even if it's not true, that is the narrative in waiting.
I also think it's one hell of a decision, whether you agree with it or not, to sell him for a fortune and not rush in a replacement. It's one of the ballsiest things we've ever done as a club, and some may say it's one of the craziest; hence it's importance.
So while I get that he's gone, he hasn't really – because there's the Coutinho-shaped hole in our squad, that we have to mull over. Equally, I think it's encouraging to see that we could actually be better without him, and we need to explore the reasons why, be they tactical or about team harmony.
So I will definitely be mentioning Coutinho again!
5 – Tom, on the optimism brimming when analysing this side, and the performances of the past seven days:
I'm a season ticket holder and I can't wait for the second leg now because the atmosphere should be guaranteed electric after the result last night.
I'm struggling to fully appreciate how good this side "might be". What I mean is, we've just dismantled an established European side whilst making it look relatively straight-forward. It makes me wonder why other teams haven't beaten them, much like it made me wonder why other teams haven't destroyed Southampton given how easy we made it look without really breaking a sweat. I'm stuck somewhere between thinking we're actually on the cusp of becoming a truly exceptional and efficient team and, the other end of the scale, that we're just a good (to very good) side in exceptional form. My concern comes from some of the frailty that we've seen from the squad previously. That's not to overly criticise them; people, teams, squads will inherently learn from their mistakes but given that it's happened a few times previously I get left with that nagging feeling. I think it's the innate cynic in me as well though; I don't want to have too much "hope" because it's the hope that will drive us insane sometimes.
All that being said, last night was the first performance that started to genuinely convince me that this is a team (and squad) capable of achieving something very, very special. Klopp is close to having a full squad of his own choosing and has already lost a 'top' player but seemingly moved on without any impact; which is what he was known for at Dortmund. He's the draw, the attraction for other players who will come in to buy into him and if he can keep building on that, bringing more and more players who fit his philosophy then FUCK YEAH we might have a chance at the big one….
Articles published on The Tomkins Times this week:
Monday February 12th:
Post-Match Analysis: Southampton (A), by Daniel Rhodes.
My Day at the Match – No Not THAT Match! – Blackpool v Walsall, Feb 10th 2018, by Chris Rowland.
Klopp Is Building a Team, Not Buying a Team, by Paul Tomkins.
Tuesday February 13th:
17/18 Champions League | Last 16 First Leg Preview | Porto (A), by Gary Fulcher.
Wednesday February 14th:
Rounding Up Liverpool's Post-Match Radars: Week 26, by Andrew Beasley.
Thursday February 14th:
Liverpool are Clearly One of the Best Sides in Europe By Paul Tomkins