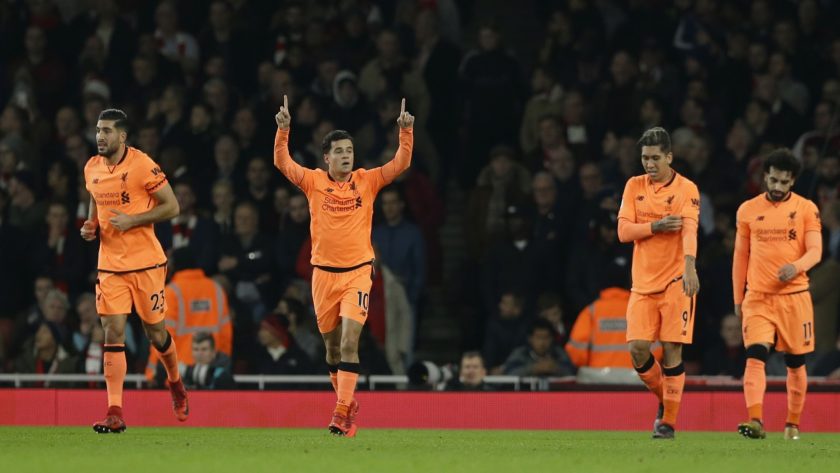 Although the title suggests these articles are weekly, it actually indicates how far through the season we are at the time of writing. In fact they will be once a month. For a full explanation of how the radars are calculated, please see the opening article in the series. Want to make your own radars? The template is here.
It's a bumper round-up this month, as Liverpool have played almost a fifth of their total league games for the season since we last checked in. They'll have probably played another two matches by the time I finish writing this. We're going to see this month (as if we needed to) that stats can't take account of the spoiling tactics employed by the dinosaurs of the management game.
Ah, Mr. Allardyce, do come in. The first match of this batch was the 1-1 draw with Everton at Anfield.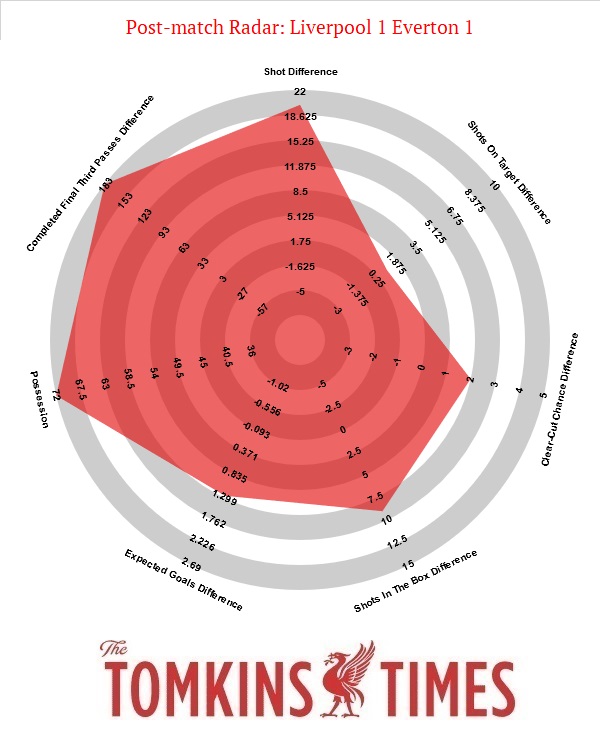 Liverpool went past the edge of the radar for possession and final third passes, and weren't far away from the shot difference limit either. The problem was, the shot quality difference wasn't there; or at least, it wasn't once Everton were awarded a penalty. We don't need to debate the merits of the decision yet again, but without it the shot legs on the radar would all take a step outwards to varying degrees.
The rest of this round-up, which incorporates matches against Everton, Leicester, WBA, Swansea and Bournemouth, Arsenal and Burnley (though not inn that order!), is for Subscribers only.
[ttt-subscribe-article]