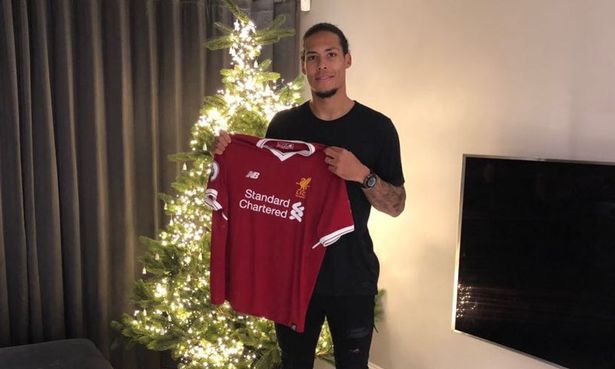 Two days late – if not several months late – Virgil Van Dijk is a Christmas present to us all the same. The saga that became an epic in the summer, popped up with a stunning conclusion almost unexpectedly a few days before the latest transfer window opens. Happy New Year, Reds.
I said in the summer that I can't think of a more ideal Liverpool player. The fee may seem enormous, but is only a world-record for a defender when ignoring inflation; Rio Ferdinand cost more for both Leeds and Man United, for starters, when applying our Transfer Price Index football inflation.
However, van Dijk is of a similar pedigree to Ferdinand: quick, tall and skilful; cultured, but able to defend, and a goal threat at the other end, too (more so than Ferdinand, who got just seven league goals in 300+ games at United). And van Dijk, at 26, is at the age where centre-backs really start to blossom. There just aren't that many centre-backs who have all those attributes, and the way Liverpool play – while not as open as people seem to think (because any time a team attacks against Liverpool it seems to be labelled a cock-up, as if no one ever attacks anyone else in any other games) – does leave some gaps; there are no parked buses, as I said earlier today in relation to Jose Mourinho. With Naby Keita pre-signed too, 2018 promises to be a hugely exciting time, as if the Reds breaking club goalscoring records wasn't already exciting enough.
This article is for subscribers only.
[ttt-subscribe-article]