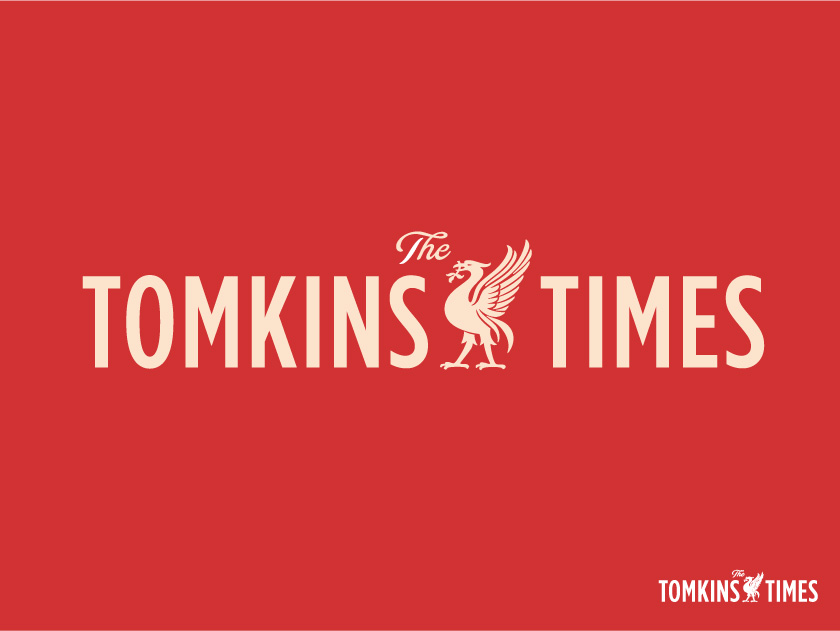 Since launching in 2009, we have given away almost 1,000 pieces of writing as Free or Part-Free articles.
From now until the rest of the season, however, everything we publish will be subscriber-only.
Obviously a lot of writing on the internet is free. But to run a website, employ people and make a living, you need to get money from somewhere. For eight years we've used a paywall, although maybe only half of the stuff we write goes behind it.
(That said, the site has had 822,055 comments to date, all behind the paywall, and many of these are mini articles in their own right, full of insight and wisdom; while others, admittedly, might be knob-gags or fish puns, or people asking if we can still recall Alberto Aquilani from loan. We have a lot of match-goers, but also, a broad international subscriber base that we're very proud of).
The aim has always been to have our work reach a wide audience, and to give those who can't afford it a chance to read something most days. (Although our work is fairly niche.) But now, I feel it's reached the point where it's worth seeing who out there will pay just £5 a month, or totally go without.
Maybe it won't work, but right now, creating even more high-quality content is not attracting many new subscribers. And with football writing, let's face it, it's easy to alienate people: if your views start to differ from the tone of a site, or an author, then those writers all become dickheads, naturally.
We have a subscriber base that is older, perhaps because we try to be mature (and we're no spring chickens ourselves), but maybe because younger people have grown up with everything online being free. Perhaps that generation won't grow into the habit of paying for stuff as they themselves mature.
So long-term, it's hard to know what the business model should be; we won't pander to the lowest common denominator, or aim for short-term gains by being sensationalist and tapping into any teenage angst. And a site preaching rationality and patience won't be to everyone's liking, especially with negativity bias meaning that things going wrong affect people more than things going right.
At some point TTT will fail because nothing lasts forever, and that's cool; and you can't keep changing to please the public if it's not what you believe in, just to make a buck. But going fully paywalled is one thing we haven't as yet tried. And we've tried a few things.
I tried running some adverts early on, and again recently, and the most it ever made was £30 a month. Try running a site on that! We could make the site so ad-heavy that you can't actually use it, and it crashes your computer, but what's the point? I've personally stopped reading the Liverpool Echo online, simply because whenever I click on a link I get so many pop-ups and videos and in-built ads that I can't find what I'm there to read, and my browser freezes. (But they need to make money somehow, I guess.) We get tons of offers to publish paid content (advertorials) that mention certain brands, and we won't insult our readers by taking that money. We are fully independent and bullshit free.
Since leaving Twitter I have massively reduced the exposure I can give the site, but I don't regret that decision, as Twitter is such a mind-fuck, and you don't realise quite how it jades you until you get some fresh air. It got to the stage that the fun Twitter still provided was massively squashed by how miserable it made me overall. And I hate the way it has shaped how we debate things.
However, by now people should know what TTT stands for, and the quality it provides – and whether or not it is their cup of tea. Maybe it isn't, which is fine, especially with so much audio and visual content out there from talented people, all vying for your attention. But TTT is about the writing. We are not podcasters or broadcasters. (I have a face for radio and a voice for the written word.)
Most people seem to have less and less time to read, and shorter and shorter attention spans, but we will endeavour to keep providing deeper dives and longer reads, and encouraging intelligent and respectful debate, albeit within the parameters that we set (i.e. not an idiotic free-for-all; any subscribers can post comments, but anyone being stupid or confrontational won't last long). The site has a core of very happy and loyal subscribers – many of whom I learn from in return – but it will be interesting to find out if others sign up to help keep us going for another eight years.
Rather than return the site to the original concept of just my writing – which would be far more profitable for me personally – I'd like to keep paying others to help as editors, admins and writers, as well as it being something that pays my bills given my chronic illness (which was the entire point in the first place). So, one way of doing that – I hope – is to put all content behind the paywall (with just the small Free Friday sampler each week), and see what happens.
And with that, a happy Christmas and joyful New Year to everyone outside of these virtual walls. Sign up or don't sign up, but be sure to have a good one.
For details on how to subscribe, see here.