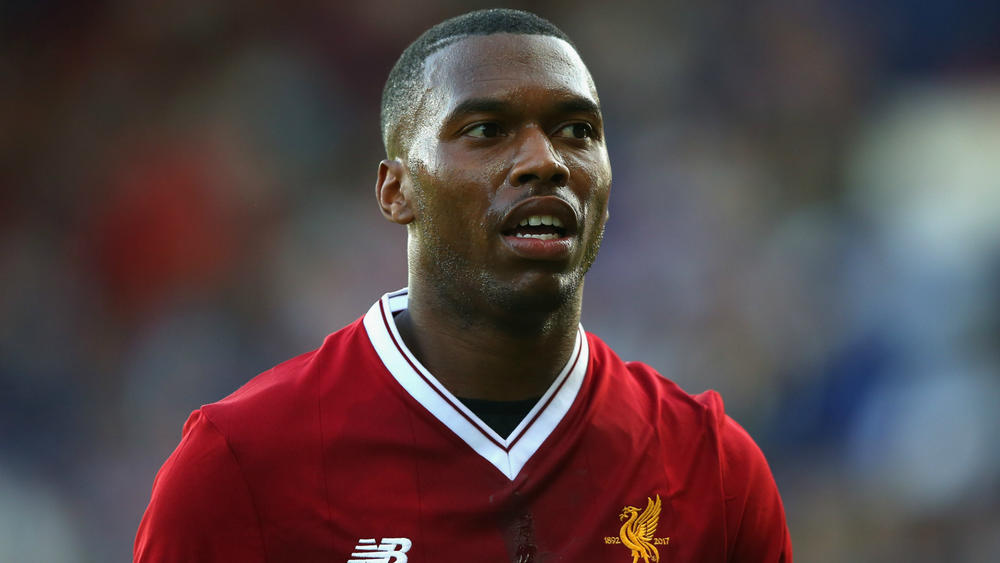 Four games ago, Liverpool were scoring little over a goal per game (in the run following the thrashing of Arsenal), and were missing too many chances. And, up until four games ago, the Reds weren't keeping clean sheets. Since then, Jürgen Klopp's men have scored eleven, and in only one of the four games failed to keep a clean sheet.
Of course, what sticks in the mind most is that opening 20 minutes at Spurs, and the four goals they eventually ran in. But that's the outlier of the autumn. That has been the only really poor performance of the season (with eleven men), and even then, there were some sparks of life.
On here I've been arguing that the goals will come if that many chances continue to be created. And I've also argued – in articles such as this – that the start has, on paper, been the toughest in 30 years; and that, once things settle down, results should improve. Huddersfield was a start to this levelling off.
Whilst Liverpool have a propensity to slip up against the "little" clubs and beat the elite ones, you can't keep playing top sides and retain high energy, especially if lacking some key players; Liverpool may have a good record in the big games under Klopp, but it's not the same when one is happening more or less every week, and there are midweek games too.
Liverpool have already played four big-six head-to-heads, and most other big-six teams have played two; while the Reds have also had three games against German and Spanish top-four teams. I want to reiterate this point as it frames the start of the season. One easier game doesn't alter what went before.
You need the toughest games to be spread out, and this season they haven't been. But this – at home to Huddersfield – was the time, as it had been in Maribor, to take advantage of the "beatable" teams. In the first half earlier today, Liverpool were poor – clearly nervous, everyone taking an extra touch to steady themselves – and even missed a penalty, to give it a "one of those days" vibe. But the second-half saw the doors bloody-well blown off Huddersfield's 11-man defence.
Klopp's side appear more able to unlock packed defences this season (creating lots of chances, even when not scoring), but haven't had the energy to press the better teams off the park. And the much-anticipated forward line of Sadio Mané, Philippe Coutinho, Roberto Firmino and Mo Salah has only started one game (although all are in fine goalscoring form individually), while the lock-picking back-up, Adam Lallana, hasn't featured at all. So we've yet to really see the most exciting Liverpool side.
Even so, the expected goals result against Huddersfield (roughly 2-0) was the same as games against Burnley, Man United and Newcastle. If you keep "winning" the games 2-0 on xG – creating chances and not really giving any up – then the results will follow. That has been the trend, whereas Spurs was the bad day at the office, with a couple of players in particular being all at sea.
A balanced fixture list will give us a better idea of how the overall evolution is faring, as Klopp looks to take the team to the next level; that delicate balancing act of trying to be more creative without harming the work done off the ball.
The Reds also have just three more cup games in 2017. Then, none of the League Cup log-jams of the past two winters, clogging up December and January. It's not all plain sailing, but it's a bit simpler.
Annoyingly, the game against Chelsea in a month's time comes just days after the Reds go to Sevilla, while the Blues only have to face Qarabag; although at least the clash is at Anfield. And then there's Arsenal near Christmas – but these are nicely spread out. There's also the Mersey derby in December, but at least it's the home one, and Everton won't have had time to buy a striker by then. (Although they may have the new-manager bounce.)
There's Man City at home in January, and the home game against Spurs in February, and Man United away in March, but again, that's still averaging one big head-to-head a month. That's far more normal, given that there are ten such fixtures and ten months to the season. After the tough start, Liverpool don't even have a big-six fixture in April, and the likelihood is that the Reds will be out of Europe by then, as it seems unlikely the team can reach the semi-finals of the Champions League (although if demoted to the Europa League by finishing 3rd in the group, Klopp's team would stand a decent chance of still being in action).
But just looking up to the end of January, when the Reds play the return of today's fixture, the league games include West Ham, Southampton, Stoke City, Brighton, West Brom, Bournemouth, Swansea, Leicester, Burnley, Swansea and, finally, Huddersfield. That's eleven winnable games, with less than a handful of tough ones in between.
The Reds won't take maximum points in all those winnable games, as that almost never happens, but the next few months represents a chance to rack up a lot of wins. And even if the other big-six clubs get good results, they have more games against each other, where someone (if not both of them) has to drop points.
None of this means the Reds will therefore stroll back into the top four, but things like the unusually difficult standard of opponents so early in the season, and the run of six away games in seven matches, distort perceptions. My wish is to merely put that into perspective. Comfortably beating Huddersfield is a step in the right direction.
Salah is a record breaker
No brand new Liverpool signing in the entire Premier League era has ever scored nine goals in all competitions by league game nine. Last week I asked TTT and LFCHistory guru Graeme Riley to run a search, and no new player can touch Salah in 25 years of data. As a debut, it is unprecedented. A couple started on fire over the first two or three games – Nigel Clough and El Hadji Diouf – but Salah has maintained a superbly strong start. In the past there were a few easy League Cup games before the autumn, but Liverpool didn't have such luck this season.
Indeed, it's a rare achievement for an established Liverpool player to have nine in all competitions by the same stage; Ian Rush did it a few times in the 1980s, and in the Premier League era – i.e. a time when the Reds have not been the league's dominant force – it has only happened in five previous seasons, or roughly 20% of the time. But again, those goalscorers didn't have it as tough as Salah has in terms of the quality of opposition faced, and they've also taken penalties.
The second half of this article is for subscribers only. [ttt-subscribe-article]