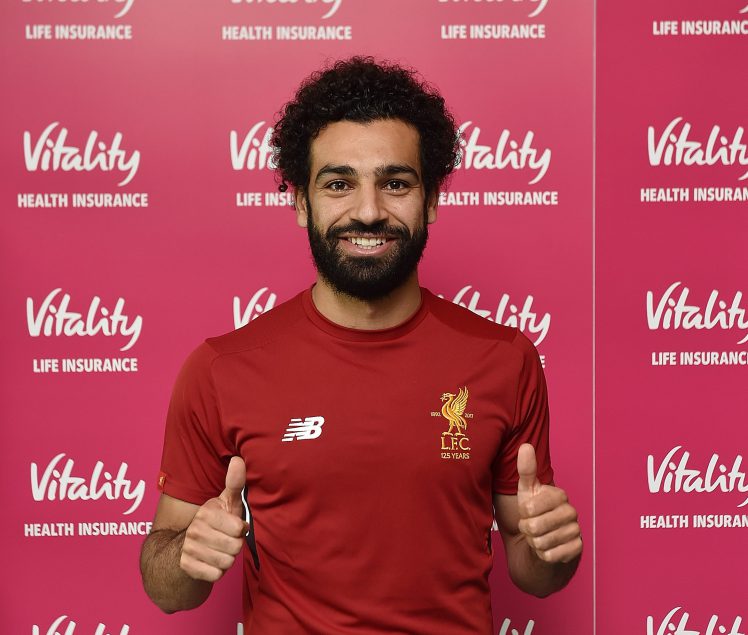 First of all, I haven't spent much time online this summer – a kind of football detox – and only sporadically checked Twitter, so I haven't been caught up in the mass hysteria that surrounds the transfer market. It's only getting worse.
While I get as excited as anyone at the potential posed by a big-name signing, the bigger the deal the more complex and time-consuming it can become. Checking several times every day, and spamming club employees, leads only to madness.
When a club says a player is not for sale, that means he is not for sale – but perhaps just as frequently it means that yes, he is for sale (if the price is right). Theoretically, everyone is for sale if the price is right. £30billion for Lionel Messi? Even Barca might say yes, although the exact figure it would require is somewhere between £100m and the joke figure mentioned above.
But clubs cannot look like they are eager to sell. First, it is not a good bargaining position – you want to be reluctant to force the other party to increase their offers. Second, you want to appease your fanbase, who won't want to lose their best players. This is without considering that they really don't want to sell. In Southampton's case, try to imagine the same club trying to buy six of Liverpool's best players within a three-year period.
It's the same dance every summer, but with more money flooding the game, fees are rising. And smaller clubs now make so much from TV money that gate receipts and selling players perhaps aren't quite as important for their business models. If they do want to sell, they may force their player to hand in a transfer request, which saves the club both money and face. Equally, they may still turn down that transfer request. That can backfire on the player, who may end up burning his bridges at his club. Then the club has to decide whether it's worth keeping an unhappy player, who the manager may not select – or who may be on quasi-strike – and whose transfer value then starts dipping.
And Liverpool have been after the best players at financially stable (or heavily backed) clubs. Southampton and RB Leipzig don't have to sell Virgil van Dijk and Naby Keita. It's notable that Roma had a Financial Fair Play deadline to meet, which meant they had to recoup a lot of money fast, hence they sold one of their best players to Liverpool.
On top of this is the to-ing and fro-ing on the price. You don't start negotiations with your best offer, but equally, if you start too low it can just extend the process. But as fans, we aren't party to all this information; usually, just rumours about it.
Better
But logically, Liverpool are already better than last season. Perhaps even significantly so.
That's with just two signings so far (and only one of those is for the immediate first-XI, although both could be depending on what happens in preseason). And obviously, *more* are required to transition to the next level. This is not a piece saying Liverpool should say "that's it, no more trying to buy".
But providing no key players are sold – and Philippe Coutinho, who seems the only possible candidate, appears happy at the club – the net gain across several aspects of the squad is clear.
New Players
Now, all new signings can only be discussed in theory. They don't necessarily or automatically bring their best traits – sometimes they fail. But we must assume that they can offer the very things that brought them to the club in the first place.
First of all, Mohammed Salah offers exactly what Sadio Mané does – goals (up to 20 a season), and perhaps more importantly, searing pace – and so that not only doubles that particular kind of threat, it also clearly improves the likelihood of Liverpool never having to field a team devoid of pace in wide attacking areas.
Salah is not cover for Mané, but Liverpool should be massively improved by having more quick options. To have just one of Mané or Salah fit would be a big improvement on what happened at times last season. Of course, both could end up injured, but then all 25 players could end up injured if an asteroid strikes Melwood.
Also, will Mané now get even more room if Salah is in the team? Teams certainly can't switch their quickest full-back onto Mané's flank now.
Next, Dominic Solanke is a wildcard; anything this season will be a bonus. I've been a big fan of this lad for almost four years, as noted in my piece when we signed him, just before his U20 World Cup exploits. I think it's possible that he can make an impact for the first team, given his physique and pace, as well as his all-round game – but at the very least, he's one more striker, and bridges the large gap between where he's at and the club's best existing youth centre-forward, who has only just turned 17 and now has just broken a bone in his foot (Rhian Brewster). As a near-free transfer, Solanke arrives without much pressure. I think that helps.
Fit Again
Jordan Henderson is fit again. Liverpool were much better last season when he was available. If his persistent heel problems are behind him, then at the very worst it's one more first-XI-capable central midfielder; at the best, then he's a strong all-round central midfielder with great energy, and who leads by example. My sense is that his influence spreads further than most fans can even start to appreciate, and as captain, with a superb professional attitude, is someone who other players look up to. His passing range is underrated, too, with an increase in quick forward passes of all lengths.
Crucially, Sadio Mané is fit again, and there is no African Cup of Nations this year; next season it will be tricky with him and Salah away (and 'Baby Keith', aka Naby Keita, if he signs), but that's a bridge to cross at the time. For now, this season is all that counts.
Danny Ings, Joe Gomez and Sheyi Ojo are now fit, too. All three missed large chunks of last season, and two of them missed most of the season before. As with Henderson, if they are fully over their past ailments then that gives Jürgen Klopp three more options.
All have to make up for lost time, and it's unlikely that any will be in the 18-man match-day squad at the start of the season. Ojo – who is probably fitter at this stage due to his summer with the England U20 side – may benefit from a loan (although I'd keep him if his attitude is right, as he's a real talent), and Ings just needs any kind of football. And as I try not to make too many decisions on centre-backs until their mid-20s, Gomez is well ahead of the curve; or at least was, before he essentially lost two seasons. Many players come back from a season out, but two in a row is hard, as Jon Flanagan found (and can Flano finally get back into the squad? It was good to see him playing last night).
It seems that the fitter and faster the rest of the players across the league become, the harder it is to return to action, particularly mid-season. And obviously you need to be super-fit to play the way Liverpool play right now.
Older
A young squad is now one year older. While you get teams that do really well with a low average age (Spurs last season, averaging under 25, and Klopp's Dortmund, at times aged just 23), the optimum average age for a team is still 26-28. Most successful teams are within that range, although you will always get your outliers at either end. Generally players get better with age and experience, until they reach a plateau, and before they start melting; but some will get injured, some will lose hunger, and so on. So it's never a given. But then nothing is in football.
One player who should benefit from having been at the club a year is Marko Grujic, who was both young, new to England and long-term injured last season; so he kinda fit into three different categories for struggles. I expect a lot more from him this season, with his form in the U23s superb in the spring, once he'd got match-fit (and he bagged a great goal last night). Even if he doesn't push for the starting XI, he's a gifted young player with less pressure on him (as fans often expect too much, too soon, from new signings, and then forget about them or write them off).
More markedly, I would say that Trent Alexander-Arnold and Ben Woodburn – though still only 18 and 17 respectively – should logically be able to offer more this season. They are a year older, and there can be big physical developments at that age, as well as benefiting from more time spent training with first team.
They have had first-team experience that, even on the days it didn't go well, will build their knowledge bank. (Remember, before succeeding you almost always have to fail.) And there should be no worries for second-season syndrome, as they only tested the waters last season, rather than gaining too much hype to be able to handle (and Klopp and co. managed them well). Meanwhile, others from the U23s and U18s will get closer to the squad than they were last season.
Can Harry Wilson push on, after a great season with the U23s? Can Ovie Ejaria build on his surprising success in the early half of last season? On top of that, Kamil Grabara has impressed me more than any young goalkeeper I've seen in English football, but at 18, first-team appearances seem unlikely.
But it's not just them – even someone like Philippe Coutinho is at an age of great development, with creative attackers (who don't rely on pace*) tending to blossom later, with goalscoring trends seeming to rise for attacking midfielders once they're out of their early twenties. There's also his possible new role, as the no.8, and how his game might develop further still by playing centrally.
(* From what I've observed, pace and strength – no matter the skill levels – often get you into the XI quicker as a youngster, but blistering pace is the one attribute most teenage stars will have. So someone like Ryan Giggs broke through at United at 17, whereas for David Beckham and Paul Scholes it was 20/21. You rarely see slower teenagers making the early breakthrough, even if they have tons of ability.)
Even Daniel Sturridge – one of the older players – is only 27, and perhaps ripe to be reborn as a more creative player. The fact that he seems happy to fight for a place has really impressed me – he generally seems a more mature figure these days.
No One Falling Out of the Bed With "Roll Over"
No key players are melting or retiring. Bringing in new players is all part of a team's development, but it's handy to not have any to be subsequently rolled over and out the bed. (As an aside, who was the "little one", and why was he or she so bossy in bed?)
The only possible candidate from the XI is James Milner, although his fitness levels are legendary. That said, he looked spent in the second half of last season, although the sluggish way the team was playing didn't help (and the running he did in the first half of the season maybe caught up with him). As Spurs have shown, rotating the full-backs can reap dividends. So that might extend Milner's usefulness.
Lucas Leiva did a good job at the end of last season – as he has so many times over the years – but if he leaves it's more of a blow for the squad than the XI; he's versatile, gives his all, and is a key character in the dressing room. But it's not like watching Steven Gerrard melt, is it?
Liverpool don't have Manchester City's issues of ageing key players (although they're buying some great young ones), nor Arsenal's issue of their best player not seeming committed to the club. The Reds haven't lost their top scorer, like Manchester United just have; and who also lost their record goalscorer, albeit after he'd melted into a pile of lard topped off with a scraggy wig. And even Chelsea look set to lose their prolific centre-forward, who was vital in two title wins. All of these clubs have added top players, but not without losing some in the process.
And Liverpool developed in surprising ways last season, after a better-than-expected start which showed some incredible movement. In the run-in to finish in the top four – a pressurised situation given how six clubs wanted to be in there (and Liverpool would have been mocked having been early-season leaders) – we learnt quite a lot about the team, especially with some key players absent.
For the first time in a few years, the Reds were able to dig in and defend 1-0 leads in tricky away venues, showing an ability to do the ugly things better than people expected. While that shouldn't be a template for this coming season, it's a handy experience to have gone through; one that Chelsea already had in their skillset, and which served them well in 2016/17.
This Liverpool team is a year older and a year wiser. Perhaps they can be like Spurs last season. The London club made four first-team additions, but three were all but wasted (although they could yet come good). Only Victor Wanyama added anything last season. But the rest were a year older, a year smarter, and the manager's methods were a year further into being understood and drilled to perfection. Without really changing much, other than ageing by a year, they went from just over 70 points to 86.
Similarly, for all his charisma, Klopp is not really an impact manager. It took 2-3 seasons at his previous two clubs to get things really rolling. He works to improve individuals and obviously he's known for his pressing system – where time helps to unify the understanding necessary for synchronised off-the-ball work, as well as on it. Perhaps after four or five years of the same players playing high-intensity pressing things can go south, but we're no way near that stage yet.
On top of this, Simon Mignolet remains a great example of how coaching, and facing adversity – in part due to the pressure of playing for Liverpool – can, in time, reap dividends (if the player responds well to both). Right now, Liverpool seem to have solved their goalkeeping issues – the key for Mignolet is to retain those standards.
I also thought Joel Matip was looking more capable of dealing with brutish strikers as the season wore on, and Gini Wijnaldum became something of a goalscoring force (from midfield) only from the middle of last season, as he settled into his role within the team. Emre Can also grew in stature. His contract issue is one of very few concerns this summer.
Back From Loan
It's easy to forget the players who were out on loan last season. Last night's friendly was a good chance to be reminded about someone like Ryan Kent, as well as Pedro Chirivella – only recently turned 20 and had a spell in Dutch top division on loan. And of course, though he wasn't playing, the Brazilian Allan, who probably still won't get a work permit.
Young players are almost always loaned out to gain experience, and yet they may still be sold – but the key thing to think is that loaning out is not an automatic precursor to a sale. Even if they do well on loan, it still may not be enough to force themselves into Klopp's plans – but it may at least make him take note. Players develop at different rates, after all, and a club cannot hold on to 50 youngsters indefinitely. (However, Chelsea would be advised to maybe give one or two a game now and then.)
And there's Lazar Markovic, who, unlike Mamadou Sakho, is at least liked enough by Klopp to include him in preseason, even if he seems 99% certain to be sold. He did quite well last preseason, but that wasn't enough – although the way he knuckled down at Hull would have at least shown the Liverpool manager he has some of what it takes. The arrival of Salah, however, limits his chances to about 1%, at a random guess.
Of course, in fairness, Sakho knuckled down at Crystal Palace too, but just seemed hell-bent on burning bridges with the German. A loan for established players can get them off the wage-bill and even positively affect their transfer value.
But…
Of course, dips in form and injuries will occur next season.
However, if you start the season with the full complement, then you can hope that it's one of the better, or "luckier" seasons, where it mostly stays that way.
And there are all the extra games in the Champions League, that will put pressure on the squad in terms of increasing the likelihood of injury. But Klopp continues to value versatility, while the emergence of younger players who are capable of holding their own in the XI effectively makes the squad significantly stronger already.
Now, ANNOUNCE VAN DIJK AND KEITA FFS!
This is a free article, shared out of the kindness of our overflowing hearts. But please think about becoming a subscriber to access paywalled articles and intelligent, respectful discussion.