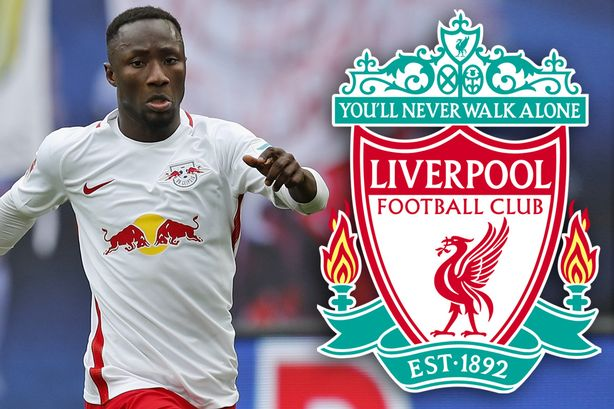 By Chris Rowland and Daniel Rhodes.
Here is our weekly round-up of five extracts from articles or comments that have appeared on the site during the past week.
This is just to provide a flavour of the debates our subscribers get involved in during the week. If you fancy a bit yourself, there's a Subscribe tab at the top. 
1 – Daniel Rhodes trying to disguise his enjoyment of the transfer window! 😉 :
Can I just put it on record that I fucking hate transfer windows. They are really putting me off football. And in particular football fans. The constant sagas are draining. The whining fans who have zero patience and seem to exist in a constant state of worst-case-scenarios. (Especially when I'm paid to keep up with these things for the editing and scouting article elements of my job.)
The club has never been in better health in all my time supporting them. Ever. We are on a verge of moving up to a level we've never been at. Bigger stadium. The best manager. A young, growing squad. Plenty of funds to spend. It's amazing.
But one second on a social media account, and you'd think Hicks and Gillett were back in charge and we about to go into administration.
It is crazy!!! Never mind 'one of the most intelligent fanbase' cliches. I honestly believe we have one of the worst. I'd hazard a guess that the majority are no different to Chelsea and Man Utd fans who care little, other than about winning, but constantly have a sense of entitlement and can't see beyond the next two hours of news cycle when making a comment on anything.
2 – Mädchenkliop on Klopp's record of bringing through youth players
Ronaldo Koeman has shown, both at Southampton and Everton, how young players can thrive in the Premier League, yet managers of the next tier of club up – with the possible exception of Mauricio Pochettino – seem terrified of trusting youth. Disappointingly that seemed true last season even of Pep Guardiola, despite his promotion of youth at Barcelona and Bayern Munich.
Interesting, how (Jonathan) Wilson has ignored Klopp in this analysis. I suppose that's just journalistic opportunism in trying to fashion an argument, but it does seem a little ironic that the PL starters at LFC, including Woodburn and TAA are not included because they were too young to fit into the England (or Welsh) youth teams being discussed. I take the point about Chelsea and the Über rich, but I do find it curious how Klopp and to be fair, FSG's youth policy seems to have gone under the radar. I suppose we are still to see whether it will have a real impact.
3 – SuperTiger on why the word 'obsessed' was used in connection with Liverpool:
Presumably obsessed about our Club and players. As a group of supporters we're far more interested and active in our support of LFC than other clubs' supporters. It's why we're the target of many mocking songs (the Gerrard one for instance) by clubs that are in no way our rivals. They all secretly wish they had a group as large and as interested in their clubs as we do.
For most LFC supporters, our focus is on ourselves so much that the opposition are an irrelevance. When there's a huge, vocal and active crowd that are constantly saying how much fun it is to be them as they sing songs, laugh and enjoy themselves talking about the times they've enjoyed supporting their team and there are many examples of that enjoyment, then other supporters want the same for their club. It must be disheartening when you look at your group and they're just dominated by negative people who spend most of the game singing negative songs about the opposition and in many cases, not even the opposition you're playing.
Imagine having to explain to your child why the crowd you've chosen to be a part of is singing about a team that you're not even playing? The child will have likely been excited to go and see her/his team in person and support the team. Then the crushing reality that rather than enjoy the experience singing how amazing at the very least past victories/players have been, the crowd sing negative stuff about another side. When that side isn't even playing against your team, how can the child not conclude that the side/player being sung about is better as they were the ones focused on?
Reading that we're obsessed is something that we should be a little pleased about. I'd rather be obsessed about the club I love than focus on some other club/player.
4 – Rob Brackstone on Kyle Walker's transfer to Man City:
£53m for a right-back, for Kyle bloody Walker. Decent, but £53m? Jesus. These fees are the real deal. If we seriously want players of the calibre we are discussing in Keita and VvD, then the sums of £50m, £70m, aren't pie in the sky.
I remember when Barnes became the first player earning £10k a week,  the first £1m player, Blackburn 'breaking the bank' for players like Shearer, and Sutton.
I know we have to move with the times, accept and recalibrate what is acceptable, suspend our instincts which are (well for me) to just become disengaged, and think it's scandalous that we can have poverty in our country, and not a little bit, a lot of the population living hand to mouth, and City are paying £53m for Kyle Walker.
It must be maddening for owners too? How must it feel to be having to hand over £70m quid for someone most had never heard of a year ago. It may very well be the right thing to do in this inflated market to keep up, but you'd be extremely nervous wouldn't you. I would.
5 – Tord74 on the Keita deal, and our options in midfield:
I'm confident this is going to happen now.  Feels like a narrative is being played out now by Leipzig.  Look we were really strong but they've made a record bid and the player wants to go.  I think we'll be aiming to wrap this up by the weekend so he can come with us to Hong Kong.
Genuinely excited by our midfield options.  I think Keita gives us the option to play in a 2 as well as a 3 which i'm not sure our existing batch of players were totally suited to. If we presume a 3 man midfield:
No 6 – Hendo/Can, Box to box – Keita/Gini, Attacking – Coutinho/Lallana – add in Grujic as well and that is really really strong.  I still think we are a little light in the front wide positions if Coutinho is going to play midfield 3.    Yes, Lallana/Gini/Firmino/Origi could play there but I don't think it really suits them.   Maybe the plan is to rotate Salah/Mane and keep Coutinho front 3.. I just think Coutinho could be absolutely devastating deep, but will need to play there regularly to ensure his decision making is on point.
I wonder if we might seem some diamond action, but I don't really see where Mane/Salah fit in in a diamond. Front 2 maybe? Maybe Mane could play 10?  Not ideal I'd have thought.
I'm really hoping, we get big Virgil, Keita and the LB in.   Then spend some time trying to get rid of all of the squad players we don't want.  Then go for an additional wide man late in the window, maybe someone a bit younger who doesn't expect to start.  Keep 1/2 of the youngsters (Ojo/Kent/Wilson) who can vie to be the 4th wide man, loan out the others.   We would be really really strong then..  Which brings me to Ox.. I still don't get it.. Yes, he's versatile.  Look at that midfield though, is he getting in there? In my opinion no.  So back up winger?  With his injury record that doesn't make sense to me.  Maybe we are going to play the diamond more, he could play in one of the side midfield roles or as a 10..
I didn't understand the Gini signing last year though so really excited to just wait and see what Klopp has planned.  If we get Keita and Van Dijk though then we are starting to look really strong.
Articles published this week:
Liverpool Are Already Better Than Last Season By Paul Tomkins