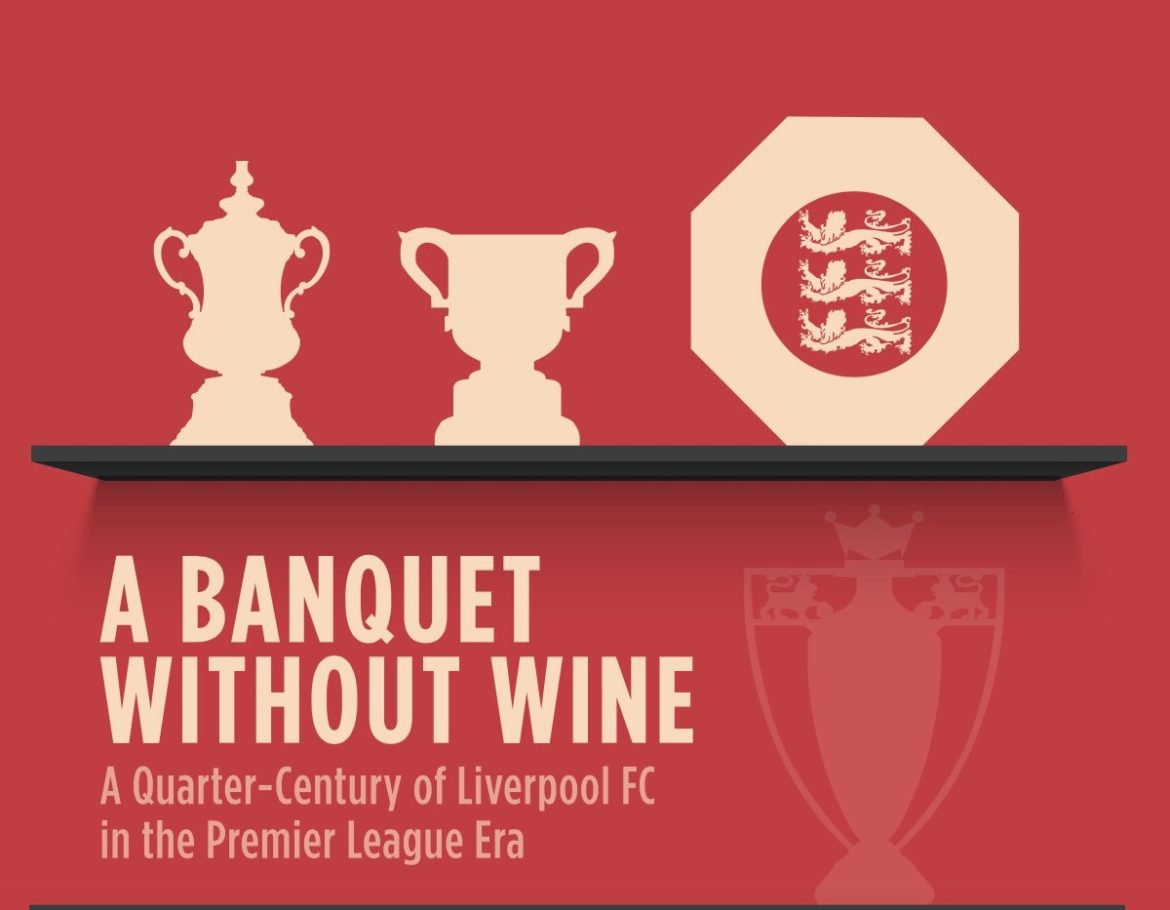 On December 2nd 2015, the first part of a series of articles was published on The Tomkins Times, under the generic title 'Liverpool FC in the Premier League Era', though each part was titled individually.
Written by Anthony Stanley, resident of this parish, 'Liverpool FC in the Premier League Era' traced the club's turbulent journey through from August 1992, when a new era in English football began with the inaugural season of the Premier League – a seismic change for football, and for Liverpool FC – right through to the end of last season in May 2017.
By May 24th 2017, 22 further parts and over 60,000 words later, as well as a brand new epilogue, this epic undertaking was complete. In Anthony's skilled hands, it built into a passionate, lyrical and encyclopaedic record of that era for one of the world's most iconic football clubs. Of the 23 parts, 22 were for TTT subscribers only.
If you thought there was enough material there for a book, well we did too. And quite a few subscribers also suggested it would be a good idea. So we decided to turn it into one.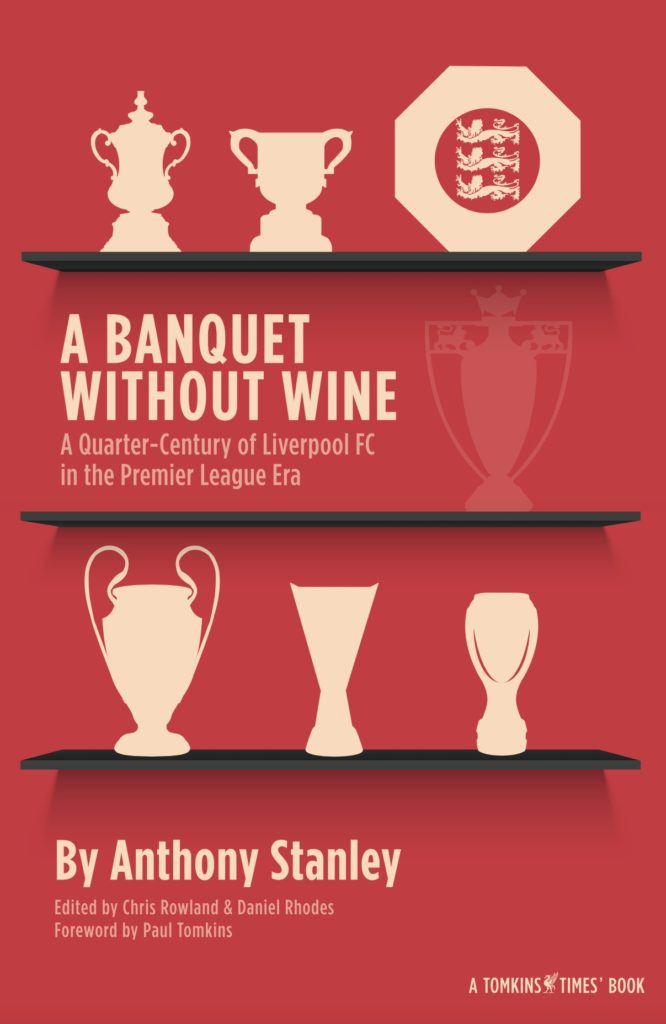 A Banquet Without Wine traces a quarter of a century of an almost unremitting series of highs and lows for Liverpool FC. It encompasses the people – players, managers and owners – the games, the trophies and agonising near-misses, a court case and near-administration, a miracle in Istanbul and much more.
The book is available via Kindle, and also Amazon's print-on-demand feature.
To order the book, click on the links below:
KINDLE A Banquet Without Wine: A Quarter-Century of Liverpool FC in the Premier League Era
PAPERBACK A Banquet Without Wine: A Quarter-Century of Liverpool FC in the Premier League Era
[ttt-subscribe-article]