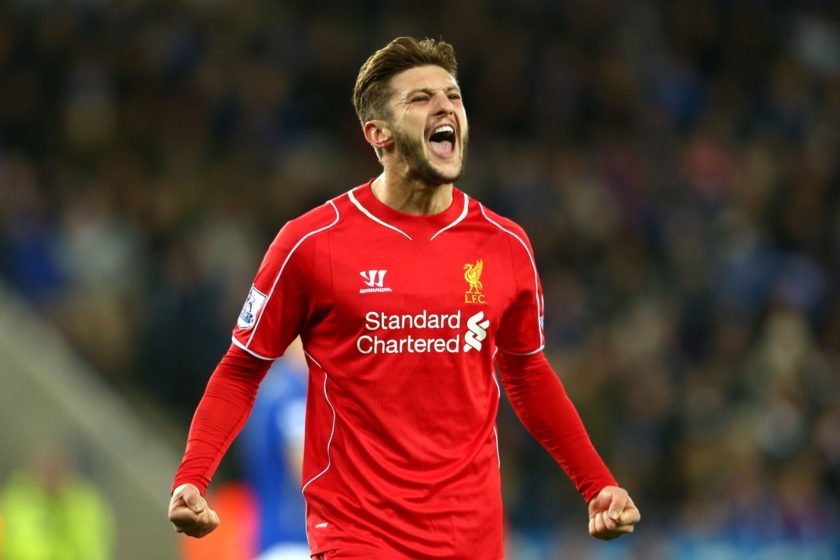 By David Perkins (TTT Subscriber Stevenson1988).
There is a certain irony at having been drawn to write about Adam Lallana; a man who I described in the pre-Klopp days as an effete dilettante performing endless pirouettes around the pitch to no discernible effect!
I accept that life was difficult for him initially, having been signed for £25M in the aftermath of the 2013/14 title charge, and then being injured for the start of the season; but things never really worked out for him under Rodgers. If ever there was a player who was tailor-made for a Klopp team, Adam Lallana was that man. His performance in Klopp's first game at Spurs summed things up really: dragged off, exhausted, having run himself into the ground; you could tell that Jürgen Klopp liked what he saw.
So what about this season? Well first of all the bare facts: 35 appearances in all competitions of which 31 were in the PL.  Seven assists and eight goals, also hitting the woodwork a couple of times as well as picking up three yellow cards; pretty good statistics in a season that has been disrupted by a couple of injuries whilst on England duty – the latter being particularly infuriating as he was in great form at the time and missed a number of crucial games, including the derby. What could not be faulted was his attitude on his return at Watford after a month out, coming on after just 13 minutes for Coutinho and then being subbed himself late on having run himself into the ground – something of a feature of his play under Klopp.
As ever, the stats can only ever tell part of the story. Lallana is not injury- prone in the manner of a Daniel Sturridge, but his very physique – which of course allows him to cover the territory that he does each game – also makes him slightly vulnerable. Then we have the issue that, although he doesn't usually miss too many games, it invariably takes him a little while to get back up to speed and it is fair to say that he has not quite recaptured the form he was showing before the March injury – by way of example, Sunday's goal was his first of 2017. The question then is:  is that a problem with the player or a problem with how the season has panned out for the team as a whole? We all know that we had the wonderful start up to the New Year, then a tough and torrid few weeks, followed by us toughing it out to the end of the season. To a certain extent that also reflects Lallana's season. Early doors he played a full part in the flexible, flowing, football that lit up the Premier League but which then turned into more of a slog as 2016 gave way to 2017.
The rest of this article is for Subscribers only.
[ttt-subscribe-article]