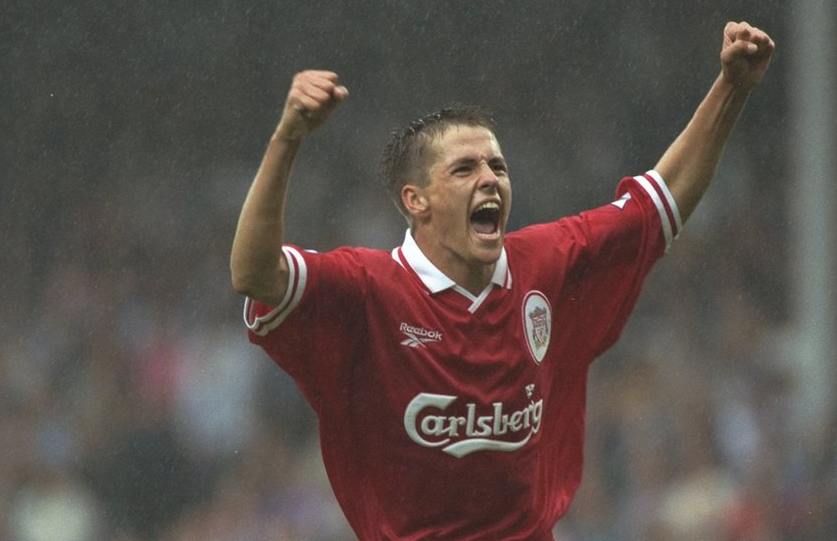 By Chris Rowland and Daniel Rhodes.
Here in our latest new series we'll be picking five extracts from articles or comments that have appeared on the site during the past week. Just to show what fun we have behind the paywall!
1 – From Worldwide Fans, Kick-Off Times and International Media Rights – An In-Depth Study, Nabs Al-Busaidi's free article on Monday 27th March:
"Red Monday", the over-hyped Liverpool v Man Utd game in October 2016, had the highest UK viewing figures peaking at around three million. But that is nothing compared to the pre-game global estimate of viewers for that game, which was in the region of 700 million! The actual figure was probably around 400 million because of the late kick off, which meant the Far East was fast asleep by kick off (and definitely fast asleep by half time if they were still watching)
And kick off time is going to be increasingly important…because a new EPL viewership record was made during the Manchester derby, not because of the Citeh worldwide fan base, but because of the early kick off.
These millions of viewers should demonstrate that the value of EPL media rights has the potential to eventually be worth several times as much as it is now. The EPL should be earning more than the NFL, NBA, NHL and MLB put together…there is still a lot of unrealised potential revenue in the EPL…and that potential resides internationally, not in the UK.
…
Most viewers of the EPL live to the east of the UK, and these millions of fans don't care if the times are different, but they do want earlier kick offs. However, I wouldn't say they are the intended audience as of now, but there will be a time, probably with the 2018 round of bidding when they will become an audience that needs to be considered. And when that day comes, there will be a lot more early kick offs.
2. Jeff comments on the difference managers make to their respective teams, on Tuesday 28th March:
Do managers make a difference? This is one of those questions that has seemingly been banging around for as long as I have been interested in football.
When Conte went to Chelsea, I wrote something along the lines that if he had the backing of Abramovich, he would win at Chelsea. Why did I write this? I had the good fortune to see Conte play for both Juve and Italy and anyone who ever saw him play knew they he was an extremely smart footballer whose sole aim on the pitch was to win matches. He learned how to be a football manager working his way up the world of Italian football before he became the manager of Juve. At Juve he created a football powerhouse and dominated Italian football.
How does he do it? He brings the old idea of Trapattoni that if you make it difficult for the opposition to score goals and you do not make mistakes in the defensive end of the pitch and have a few outstanding attacking players, you will win football matches. This is what he did at Juve and this is what he is doing at Chelsea. I do find it interesting that his last season at Juve that Italian clubs began to figure this out and have been plans to both attack and defend Juve and it could well be that the reason he left Juve is that he had reached the limit of what he could accomplish. I do find it important to note that Allegri has Juve playing markedly differently than it did under Conte. If Juve win the European Champions this season, it will show that Allegri made needed changes and that there may well be a limit to Conte's approach to managing a match.
Does he have weaknesses as a manger? Well, to say he is a control freak is stating the obvious. This means that at times his players do not buy into him and this can lead to problems which were widely rumoured to have happened when he managed Italy. At Chelsea I assume he has total power and any player who does not conform to him world is gone. Second, to me the interesting and largely unknown question is why did he leave Juve? The football mind that rebuilt Juve is of course Morata and there were plenty of reports floating around Italy that he thought that Conte had taken Juve as far as he could and questioned if he had what it took to manager Juve to the European Championship. More particularly, it appears that Moratta thought that at times it was not enough to avoid mistakes that led to losing matches but sometimes you actually have to win matches. To me there is a serious discussion that will be had over the years on this last point.
Abramovich brought Conte to Chelsea to win the Premier League and it looks as if this is a real possibility this season. This being said, how much higher on the football food chain can Conte take Chelsea? Today no one knows the answer.
3. Krishaldo on Sakho, and his future (or not) at the club, on Wednesday 29th March:
From what I've read/heard from reliable sources was that Klopp wanted Sakho to go out on loan to WAB in summer, but Sakho refused.
The idea was that he could go there, prove himself to be a professional, get game time and come back 'rehabilitated', with presumably a chance back at LFC.
For some reason Sakho said no, and was bombed out. Putting my Sakho hat on for a sec, I doubt he expected to be playing u23 football all season and not get a look in at the first team. Even the bench or cup games.
It's obviously dawned on him that he won't play here, so he's gone to Palace and reportedly doing really well.
The fact we were looking to sell him in Jan, not loan, makes me suggest that we won't be seeing him again in an LFC shirt, which is a pity as he's a good player and seems very likeable.
But we also need to remember that as a youth product of PSG and there youngest ever club captain, he was sold to us due to similar disciplinary issues.
Stranger things have happened in football, but I'd suggest he's gone and talks with Southampton (if rumours are to be believed) are already underway.
4. Stevenson1988 on the issues with younger players who make an early breakthrough in football, on Thursday 30th Match:
I think the other problem that affects young players making the breakthrough is that their career rarely continues beyond 30 because, by that time, they have a lot of miles already on the clock. Think of Owen, Fowler, Rooney, McManaman to name just 4; they all finished or declined quite badly once they hit later 20s and into their 30s. Gerrard, Lampard and Giggs are very much the exception in enjoying prolonged careers from a young age because the strain that their bodies are put under whilst still growing inevitably has a sting in the tail and the injuries catch up with them eventually.
I think Klopp is handling these young players extremely well. He has given them exposure to first team football when he can – either in the cups or on the bench for PL games – and will doubtless continue to do so. He has also rotated them to give quite a few of them a taste of the action and this has also allowed him to judge those he thinks are just about ready, those who will need a bit longer and those who realistically are just not going to cut it at LFC. I suspect that this summer will see a major clear out at all levels of the club with the brightest and the best being retained and challenged to take the club to the next level with the addition of a small influx of top talent and the ongoing introduction of the youngsters.
5. Paul Tomkins, underneath his article on the Reds' current crop of youth players, assess the likelihood of players like Owen coming through in the modern game, on Thursday 30th March:
I think that the days of 17 year olds being as good as Owen are gone, because the league is so much stronger now. Owen was so raw, but so fast and could finish. You need more now.
Rashford, at 18, is the first prolific teen in years – although Mbappé looks the real deal in France. But even Rashford's scoring has cooled, as people expected from his numbers.
I wrote a year or two ago that the most you get from teenagers is about 10 goals a season, and Rashford has 11 in the league in his career to date (and just 3 this season). Origi and Martial were much the same, topping out at about 10 in France, although Mbappé has 12 in the league and 19 in all comps so far.
Martial and Rashford are also victims of the very reason why kids score fewer – the big clubs can't take the risks and will bring in experience, especially if managers have no time. Ibra has scored a ton of goals for United, but at the expense of the two bright kids – Rashford is down to 1 goal every 6 games, and Martial got 17 last season, and now has only 7. Both have only 3 league goals, and it seems short-sighted of Mourinho in many ways.