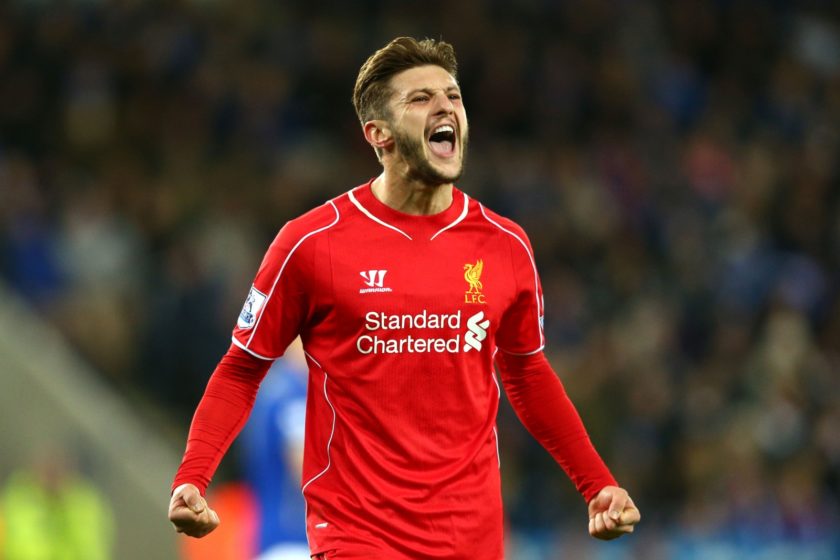 In-Depth Tactical Analysis
By Ed Ames.
#responsibilities; all key features of Jürgen Klopp's Liverpool that have contributed to their assault on the top of the able. One player that has seemingly benefited most from these principles since the German's arrival on Merseyside is Adam Lallana. Once derided as mediocre and overpriced, Lallana has become one of the most important players in Klopp's team. Fan opinion is slowly shifting and the media perception is one of amazement that Lallana has improved so drastically in such a short space of time. Indeed, a majority of fans are now content with Lallana being awarded a bumper three-year contract.
Given his enhanced attacking output, this seems reasonable. Even if he played every minute of every Premier League game for the rest of the season without scoring or assisting, his NPG+A p90 (non-penalty goals + assists per 90 minutes) would be his highest in any Premier League season. On the surface, this would point to big improvements in Lallana's final third play. Indeed, both Lallana and Klopp have spoken of his improved movement in the final third and the focus on ensuring he moves into the "right spaces".
However, this does not necessarily corroborate with further investigation of his underlying statistics. His 'expected' goals + assists per 90 for the season is similar to the 0.39 NPG+A p90 that he has accumulated since being promoted into the Premier League. He is taking a similar level of shots at a similar level of chance quality, but is simply scoring many more goals. Scoring at this rate above 'expected' for a sustained period is unheard of, even for the likes of Lionel Messi and Cristiano Ronaldo. Indeed, his red-hot goalscoring form has subsided in recent weeks.
This over-performance of expected goals has shone further light on how players are judged by the mainstream. There are elements of Lallana's play that have been consistently impressive since Pochettino began to unlock his potential within an aggressive pressing system, but are only now beginning to receive widespread praise. Since scoring four goals in four games, those elements of his game have largely remained just as impressive. Will the praise continue if the dry spell develops into a scoring drought?
The rest of this article is for subscribers only, and includes:
how Lallana contributes to the attacking organisation
positional rotations against man marking defences
Lallana's increased freedom, what that adds to the team, but also the negative consequences
His defensive contribution and the pickpocketing presser
[ttt-subscribe-article]