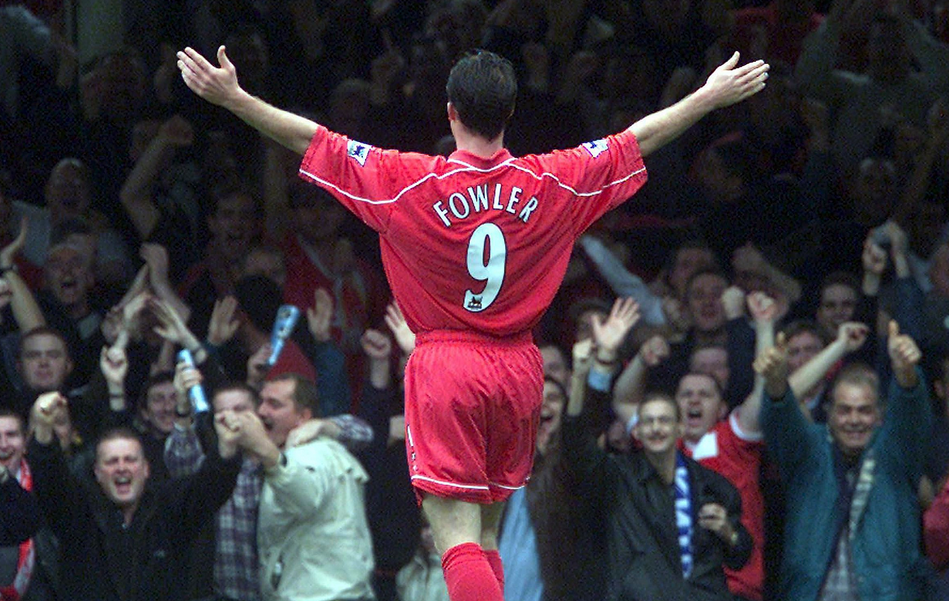 Part of The Tomkins Times' Scousers Born and Bred Series
By James Keen (TTT Subscriber jimtheoracle).
Robbie Fowler was the first footballer that I loved. I had been drawn to Liverpool Football Club as a 7 year old and followed the team, which was the easy bit 30 years ago, as they were on TV a lot when I was a kid. The late '80s being the last hurrah for top flight footy on terrestrial channels, it was easy to be a fan as a 7 year old. Watch football, Liverpool win, 7 year old goes back to Star Wars toys happy. But I didn't know enough to be completely absorbed. It'd been too easy. I was peering in through the window really, sussing it out and deciding whether to take the plunge. I was feeling the pull of something intangible and nebulous to this team and its players but not really understanding why.
Then in my teens Robbie exploded into the team, and what a mushroom cloud he left in his wake. Today when a young player hits the first team we know all about them, there are articles, YouTube compilations and detailed analyses all over the internet before they've even stepped out at Anfield for the first time. In 1993 that didn't happen, I'd never heard of him before I picked the paper up on the morning of 6th October 1993. The news was good, Liverpool had won 5-0, always a good start to any day. I scanned through the match report and my 14 year old head was a bit confused at the end, I remember this part of it vividly: some guy I had never heard of had scored all 5! Yes, it was only Fulham but that moment when you see a player's name in the match report with five numbers listed after his name is so rare that it was obviously significant. World-changingly significant. Robbie had arrived.
[ttt-subscribe-article]