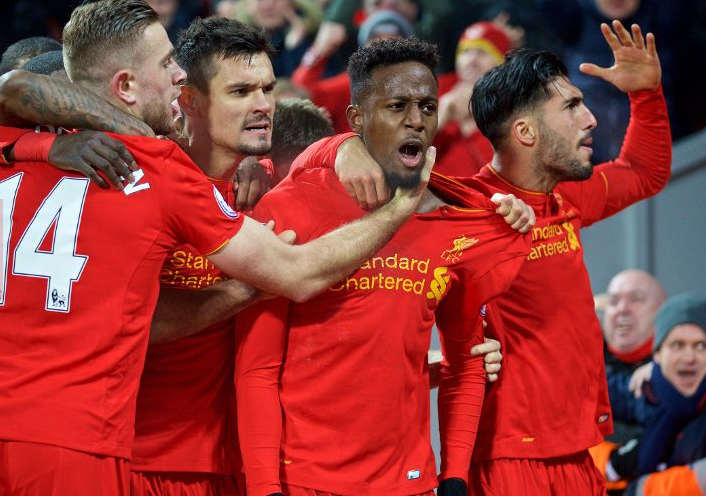 By Daniel Rhodes. 
The Moyes Bus arrived, it parked up in front of the goal, and nearly survived the onslaught of 27 shots. The frustration was palpable in stands, and on the pitch. Long shots seemed to be the order of the day. Big chances were a rarity. Pressure was mounting as the Reds had failed to score in more than three halves of football. In fact, Sunderland were probably closest to scoring in the first forty-five minutes as Karius was required to make a save (only one mind you!).
The biggest issue of the day, as was the case versus Burnley and Man Utd, is the lack of big chances we're creating against these parked buses. Obviously there is very little space in the box, so quality chances are at a premium, but if we have any weakness in attack it is our inability to break down a deep-lying box at times. Although, one could counter that argument by pointing to matches where we've scored four, five and six. In this match we had nearly thirty shots, but our only big chance was the penalty.
Perhaps the most disappointing moment was the injury to Coutinho midway through the first half, who is expected to miss a number of games now, even though no fixed diagnosis has been released by the club.
Crucially though, Origi got what turned out to be the winner from a difficult angle; and the Reds came away with three points, on what seemed like it was going to be "one of those days".
[ttt-subscribe-article]