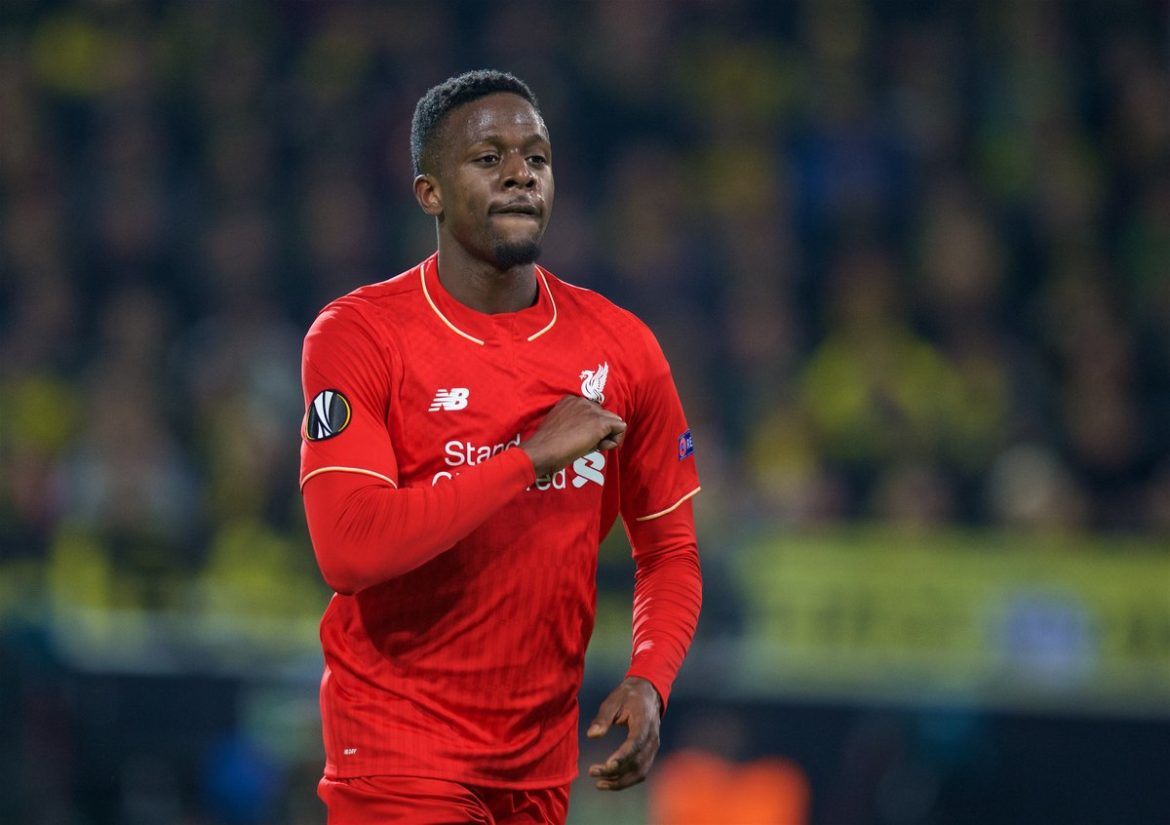 It was a first half in which almost everything went wrong, including the stretchering off of Philippe Coutinho; on a day when Daniel Sturridge was finally in line for a recall but picked up another minor knock. It felt like one of those days, when a much-hyped Liverpool team gets the jitters, and leave dropped points that will be brought up in May as 'the reason why…'.
The second half started to unfold in much the same manner; when the Reds did get into killer positions they fizzed the ball across the goal tantalisingly beyond all team-mates but close enough to make it look like a goal could be scored. I must have thought "it's one of those days" a dozen times.
But the Reds didn't concede, which meant a consecutive league clean sheet was more valuable at home than it was at Southampton a week ago. And it was a hard-earned 2-0 win that, on balance, was still utterly fair.
Although weirdly, clean sheets haven't been as valuable as the games when the Reds have conceded: just five points from the three league games with clean sheets (United, Soton and now Sunderland), while shipping a goal or two has tended to come (Burnley aside) with a win. The ppg with clean sheets is just 1.67, whereas without them it's 2.5, with 25 points from ten games.
While it's nice to be able to rack-up a load of shutouts, sometimes conceding a goal can spark a reaction, and a game that might otherwise end 0-0 (as this one felt destined for) gets you a 2-1 win. On this occasion the magic of Divock Origi unlocked a defence so packed that they looked superglued together.
The key for success will probably not be clean sheets – although the improvement of Loris Karius as he settles in is encouraging, and defending well is never a bad thing – but retaining the kind of balance that has generally seen games being controlled and lots of shots being taken by Klopp's men, with few conceded (and if the opposition fluke a goal, even more damage can be done in reply, providing there's plenty of time left).
Title bids comprise all kinds of football. And the flowing stuff will always be harder when a side is missing key creative talents (Coutinho, Sturridge and increasingly vitally, Lallana), against a team parking one of those bendy double-length busses. Liverpool can cope without Coutinho, but usually because Sturridge steps in and Lallana steps up. Once all three are out of the equation there are still other options, as the hugely unlucky-to-not-play-more-often Divock Origi showed; but there isn't quite the same level of defence-unlocking left in the armoury. Coutinho is arguably the league's best lock-picker, and you can't easily ride out the loss of such telling quality.
The two bench-warming strikers haven't done anything wrong – but the power of the team has taken on a life without them. For me, Origi is one of the best young strikers in the world – his potential seems almost limitless  – but like Sturridge, is not an ideal fit in the "striker-less" front six that has been tearing teams apart. However, as teams alter their tactics to try and stifle Liverpool there will be games where something different is required. Weird shit will happen; weirder shit than Sunderland becoming quite good. And picking up some injuries is a given, no matter how you train and prepare the players.
Both strikers must remain beyond the transfer window, for what they can do when given a run-out; with Sturridge perhaps more easily sold in the summer due to age and his more pressing desire for game-time. My sense is he can be placated as no.12 until May, as this is a great time to be a Liverpool player, but beyond that it'll be tough. Origi, meanwhile, almost certainly has his best years ahead of him.
I noted earlier in the season (after the Spurs cup win) that Origi will get games but Liverpool will probably have to play a different way: be more orthodox. But even he – a big, fast centre-forward – can play out wide (and score directly from out wide), so it's not like the system has to be rigid.
And obviously Sadio Mané becomes a more vital player in the absence of other lock-pickers; although until he won the decisive penalty late-on today he looked like he had the wrong boots on (possibly Istvan Kozma's, which were discovered in the Main Stand). The Senegalese's form has been dipping for weeks, but he still remains a goal-threat, and can certainly win a penalty. He perhaps needs to be more confident (easier said than done), and at times more direct, but even when he's not playing well he continues to move well, creating space for others.
More encouraging was how well Roberto Firmino did when shifted out left by the arrival of Origi. The Brazilian has rarely shone for the Reds anywhere other than as a false nine, but here he was like a jinking winger running into the box from out wide, when the fear was that he could fade and become peripheral. So through adversity we learnt something new. That's how this game works.
The strength of the squad can be seen with Origi coming in, and in the way Emre Can has stepped back into midfield with aplomb after missing the first few games of the season. The German still looks like he's about to do something really dumb, but before he does something borderline sublime. He still has rough edges, but he's growing in stature all the time.
And a silver lining could be that the injuries to Coutinho (if not too serious) and Lallana could work like mini winter breaks. Even though Liverpool have no European football it remains to be seen if a team can maintain this kind of manic pace in a title race with such little rotation (although Chelsea are attempting to do the same).
Leicester managed it with a small squad, but not playing such open, hard-running football; they were mostly in a defensive shell with just the front two working like terriers. If everyone in Klopp's squad misses a month or so – but it's not all at the same time – there should be no noticeable drop off in results, and the overall fitness in the spring should still be fine. But it's obviously a drawback you'd rather do without.
Liverpool may still need to make additions in January, with Mané away and injuries a worry, but Origi has showed how reliable he is (with the potential to get better with a run of games), and young Ben Woodburn is emerging in time to be an interesting wildcard for the remainder of the campaign. His progress has been startling, considering he only recently turned 17. He is immaculately cool-headed, and not short of pace, ability and hard-work; if ever a player was destined for the top, he's it, providing he doesn't have the kind of luck that Danny Ings – whose place he is effectively taking in the squad – is enduring.
A further addition would make things interesting, but it won't be easy to find a guaranteed starter – at best we're probably talking more options from the bench, and as general cover, albeit with the potential (like Origi) to do more than merely "fill in". To throw someone new into the mix also has the power to disrupt, if they one of the 50-50 batch of slow adjusters.
Players like Woodburn and Ejaria are essentially taking the places that older squad members merely "making up the numbers" would otherwise occupy, so there's no desperate need for buying for the sake of it; especially with the hugely gifted Sheyi Ojo on the comeback trail. And it's hard to look at anyone in the XI (and indeed, several subs) and say they can be easily improved upon by mid-season acquisitions. Perhaps those recovering will add more of a boost.
Joe Gomez might take longer to find his flow after well over a year out, and as a young defender receiving from serious injury is probably not someone you'd want to rely on in a title bid, but equally he's another hugely talented youngster who is probably going to be better, even in the short-term, than a newly acquired older squad man (given that the new man will have to take time to settle, etc.) However, Gomez is also versatile, and as such his return could be very handy, especially if injury strikes one of the currently undroppable full-backs.
Despite all this, if the Reds could pull an inspired mid-season signing out of the bag (and they slot in seamlessly) it would be an incredibly boost, considering the greater size of squads at other clubs, including Chelsea, who regained the lead in the table with victory over Spurs. Chelsea also have more experience of winning things, so Liverpool will need all of Jürgen Klopp's knowhow.
One of the major talking points of today's game was the part the manager played. Klopp's reaction to the crowd getting edgy was interesting, as it felt necessary; even a great and loyal crowd can still be a self-defeating one if it transmits negativity, and in fairness, the front six were having a poor day, and groans were understandable.
But edginess is only likely to make the situation worse; so Klopp's intervention helped turn the mood, at a point where belief was pivotal. He almost gives the crowd permission to be totally uncynical, and ditch its resigned air of "here we go again" – especially when it's against teams that the fans turn up expecting to beat, and beat comfortably. He got Liverpool going, and although that also got Sunderland going, it meant the match actually opened up a bit more.
It undeniably felt like being one of those days, but instead it became one of those wins.