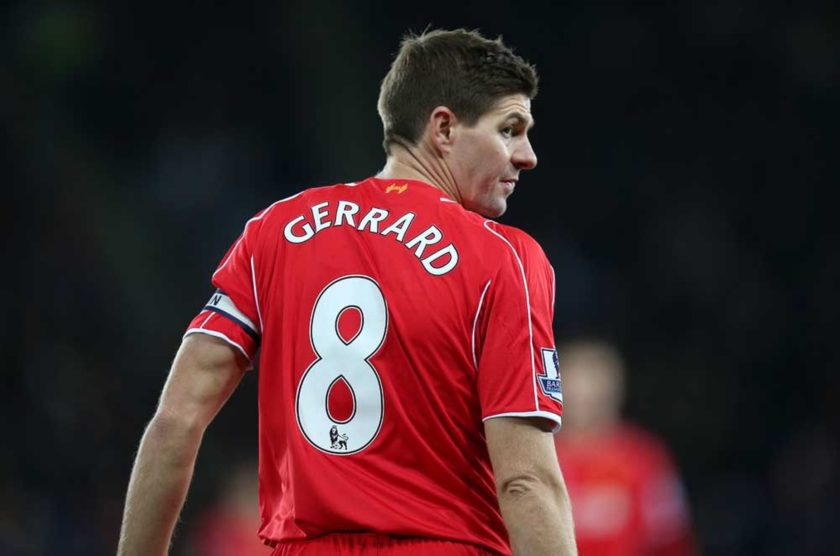 By Matthew Robb (TTT Subscriber Rafawasthebosphorus).
When the opportunity to write about a Scouse Liverpool player arose, I plumped for Stevie G. What could be easier and more fun than writing about a hero, I thought? A bit of footie porn watching clips, some basic facts and a hurrah. 1,000 words in a couple of hours…
But it's actually quite hard: firstly it's all been said (countless articles and even his own autobiography). Secondly it's all been done (you should see how many Youtube compilations are available), and thirdly, everyone already has their own opinion on Stevie G/Stevie Me because he's such a recent hero. Finally, it's extraordinary how his story is LFC's story: some of this is coincidence (his melting starts as H&G's tenure falls in on itself), but in large part it's because Stevie G and his partners (Alonso, Torres) drove the team forward for more or less the entire first decade of the millennium.
In a career as long and distinguished as his, even a skeleton biography is still a reasonably long story. The Liverpool Wikia does a decent job of the facts, and the Official has a huge amount of information.
Becoming a Professional: late 1990s
Steven George Gerrard was born on 30th May 1980 in Whiston. He played for Whiston Juniors and it's fun to see video of him previewing his later playing style: a fine ("Hollywood?") long pass for an assist, then a long-range goal that somewhat resembles his famous Olympiakos / FA Cup Final goals, and finally a solo breakaway goal in the Final of this kids tournament. Obviously he was captain. He went to the LFC Academy at 9, but although we remember him as a physically impressive athlete, he was short until his late teens. However, one thing that is consistent is the comments about his drive and will to win.
The rest of this article, including an attempt to understand Gerrard's legacy and his trials at Man Utd aged 14, is for Subscribers only.
[ttt-subscribe-article]