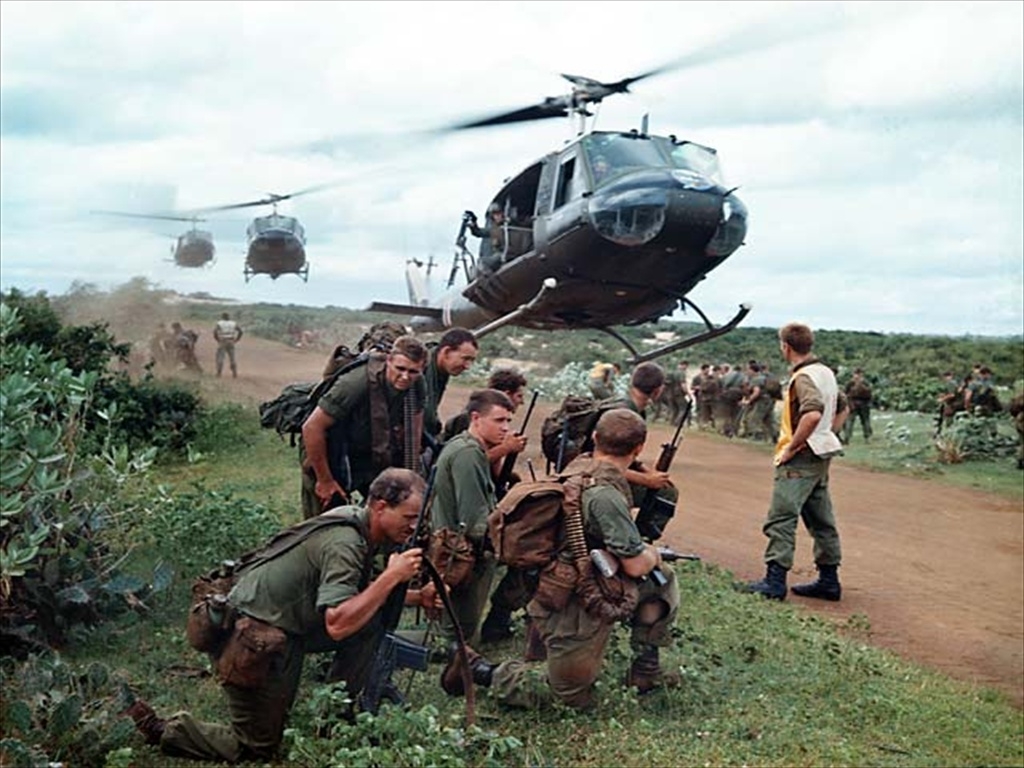 The first half of Liverpool's latest stirring victory was like a bad acid trip I took after returning from Vietnam in 1969, two years before I was even born. Everything went fuzzy and there was some Doors music playing, possibly at half-speed. Every time Palace went forward it was like someone else's life – indeed, the lives of lots of people – flashed before my eyes, all amidst vague shouts of "Tomkins, you fucked up there! You lost your man…".
By the 30-minute mark I'd given up the usual hopes taken into a game – clean sheet, and almost any hope of winning – based on the fact that Palace were able to score two goals having created just one chance.
It was 2013/14 all over again – a vivid, technicolour flashback to that awful day when Liverpool, upon realising that they could go top if they racked up double-figures, let a three-goal lead slip late-on with trauma-inducing ineptness.
This was also starting to feel like something of a return to the harum-scarum football of Rodgers' middle season, although Klopp's side have rarely given away more than a goal in a game since Alberto Moreno was benched after the first game of the season.
Here Moreno was back in the side, and although he attacked very well, and didn't do an awful lot wrong defensively – and retains his own 100% win rate this season – he seems like a conjurer of chaos. He's batshit crazy – el fucking loco – and while part of me loves him for it, the other part of me wants recompense for the five years he's taking off the end of my life.
My personal, staid, mid-life opinion is that you only bring attention to yourself with your appearance when things are going well. Robbie Fowler was entitled to die his hair blonde in 1995, and Lionel Messi, also recently dabbling with the peroxide, could have a giant cock tattooed on his forehead and still avoid derision; nice cock, we'd all say.
What Moreno did with the bleach is a bit like Wayne Rooney deciding that now would be a good time to grow a ponytail – assuming that the scraggy remnant of Muppet fabric atop his head actually has the ability to increase in length.
The fact that Moreno chose to go blonde when things weren't going well for him suggests something of a loose cannon, and although it's hard to fault his performance (other than not getting closer to Zaha on the second goal, albeit in itself a danger), I've never missed the boring, level-headedness of James Milner quite so much. Milner is Mr Anti-Chaos. Milner would never die his hair blonde, and right now I'm thankful for that dullness.
Of course, Milner was a bit of a loose cannon at Palace last season – a rare moment of recklessness – at a ground where nothing feels simple anymore. That occasion ended up proving a landmark under Klopp, coming back from a goal and a man down to win, against all odds. So maybe Selhurst Park can be struck off the list of bogey grounds – albeit itself a bit of a strange phenomenon if most of these players weren't even at the club in 2013/14. There's no such thing as a curse, unless you believe you're cursed, and act accordingly.
Of course, Liverpool have a rather large 27-year curse to eradicate – which is obviously not an actual curse, but which brings its own mental demons. Fortunately, Arsenal – another of the early pacesetters – have a prolonged wait of their own to overcome, in a way that Manchester City and Chelsea do not (and which would not affect Spurs quite so much, seeing as no one expects too much of them most years, aside from in the FA Cup every decade or so; even if this is their best side in years).
The secret to winning the title will be handling the pressure, and Arsenal, as well as Liverpool, have historical weights that won't work in their favour. We want it bad; almost too much. We are desperate, all of us.
That said, Liverpool look as good as anyone this season – and possibly better than anyone else going forward – and remain joint-top of the table (we can ignore goal difference for now) despite 60% of the Reds' league games being away.
The goal difference is obviously adversely affected by the difficulty of playing away more often, as well as the fact that Liverpool have already faced Arsenal, Chelsea, Spurs, Man United and Leicester. And of course, everyone who has already played Sunderland will soon have to forfeit the points, once the league declares them to be a League Two team playing in the top flight by deceit.
And while it won't make Liverpool better, not being in Europe is one less thing to potentially make the Reds worse. Chelsea also have that 'luxury', but of course, it also made it harder to scout A-list players this summer, and to retain the best talents already on the books. It's not as if teams out of Europe often win the Premier League title, is it? It hardly makes life easy.
Another bonus with Klopp is that he doesn't want superstars anyway – his training methods, tactical approach and inspirational style miraculously end up making everyone look better. The brilliant Daniel Sturridge is struggling to get a game, because he's not quite as much of a team player as Roberto Firmino; and while Sturridge will hopefully stay until at least next summer (because he's a big talent and an elite finisher), it's hard to argue when the team wins without you.
The work-rate of the centre-forward/s sets the tone for the team as a whole, and Leicester's surprise success last season was built upon two of those. Sturridge is not lazy, and his sublime talent helps the Reds to win games; but when Firmino plays the team seems to further exceed the sum of its parts. This is Klopp's way.
And yet, as I pondered in depth in midweek, the depth of Liverpool's squad is astonishing – especially when considering the profit made in the summer. You can be an excellent player and not even make the bench these days – it's that tough.
Even at the time the lack of massive spending struck me as Klopp's wish – I'm fairly sure that was more money was there, if he wanted it. But he didn't. More churn would mean a greater loss of understanding, both on the pitch and in terms of group togetherness. Big fees would possibly mean big egos too.
Big spending is often the shortcut to success – there's no getting around that – but a lot of the best players who change hands on the transfer market have been coached to high levels in the first place. Upon moving they have to adjust to new surroundings, new tactics, new relationships, new pecking orders, new expectations, and new homes within new cities, maybe even new countries; as well as often playing under the burden of a hefty price tag.
Really elite coaching can elevate players to new standards, and that's what Klopp and his trusty lieutenants are doing. It didn't happen overnight, but equally, it's not taken him and his staff too long either. It helps that they arrived with a strong vision, and set about implementing it, with the transfer committee's help (rather than working against it).
It's also about finding the right types of character – talented, but with a good mentality, and who will work their knackers off for the cause. Put those together in the same team (after some supreme fitness training), with a manager whose own style makes it hard for anyone to coast, and sparks will fizz and fly.