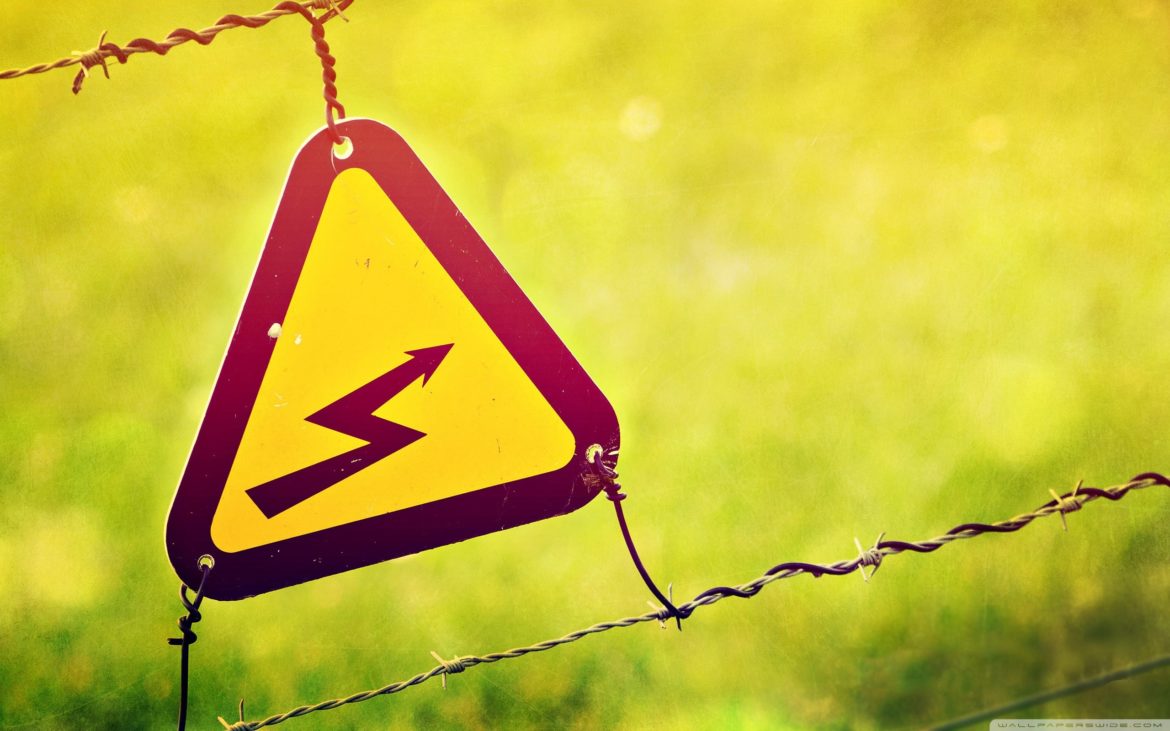 While I still love football, my joy as a supporter of Liverpool is diluted by the modern insanity of fans overreacting to every setback. So it's time to call an intervention.
Seriously, we need to talk.
Here are some of the things I've encountered this week, many of which I encountered last season too. (Some of them I encounter year after year.)
"Jürgen Klopp is No better than Brendan Rodgers"
Maybe we will come to see that Brendan Rodgers wasn't as bad as some people made out, if Klopp does no better at the helm. But based on their relative CVs, Klopp has achieved far more in the game. And while managers who have won nothing can suddenly emerge, all Premier League-era title-winners, such as Mourinho, Ancelotti, Ferguson, Dalglish (at Blackburn), Mancini and Wenger had won things impressively before winning the league here; with the exception being Claudio Ranieri – the big exception – but which came after years of experience in major leagues and finishing 2nd on a few occasions. (Pellegrini had megabucks, but also previous league title success in South America.)
Rodgers has a pretty decent CV; Klopp has league titles, cup triumphs and a Champions League final. He also took Liverpool to two more cup finals in eight months than Rodgers' total of zero in just over three years. Rodgers' one great season was a 2nd-placed finish in the league, which was agonisingly close to glory, but the fans soon turned on him.
If Klopp's team sometimes looks like Brendan Rodgers' team, it's in part because he still has many of the same players. Klopp can change the playing style but he can't fix every weakness in every player. He certainly can't do that in zero time. (And the more players he tries to replace, the greater risk of ending up with a squad of strangers. As with everything, it could work, or it could go wrong, even if buying the right players on paper.)
But it's also because whenever Liverpool play poorly it will be compared to the final 15 months of Rodgers' reign. Confirmation bias will take any bad result that fits the template of previous bad results and let people say "aha!".
Maybe Klopp got lucky with the set-up at Dortmund (maybe Michael Zorc was actually the brains behind it all), allied to the fact that the German league was more meritocratic. But equally, it wasn't going well for Zorc and Dortmund before Klopp showed up. So maybe, despite not being able to guarantee his team wins every game, Klopp is actually one of the best managers out there?
And no matter that managers like Sam Allardyce, Sean Dyche, David Moyes and Tony Pulis would all surely have won league titles if only they were given better teams – just listen to them tell us this – the fact is that they've either not been given those better teams, and when they have (and we can throw Roy Hodgson in here) they've failed.
(Note: foreign managers also fail, let's not forget. But they're also the only ones to succeed: no title has been won in the Premier League era by a British manager appointed since its inception; so excluding Ferguson and Dalglish. And in the last 20 years, only Steve McLaren has gone overseas and won something vaguely meaningful. Even the plucky British underdog story of overcoming 5,000-1 odds was overseen by a previously mocked Italian. And as random as Leicester's success was, it may or may not be notable that it wasn't one of the cadre of Brits usually scrapping down the bottom of the table each year who took a side to the title – although of course, people said it would have also happened under Nigel Pearson. Except, of course, it didn't.)
As a friend of this site's Chris Rowland asked at the ground at the weekend (edit: Chris has stressed that it was a Red in the same pub after the game), maybe Klopp isn't up to it if he can be outdone by Sean Dyche? To which I would have answered, if there, that every one of the world's best managers has lost games to inferior teams and mediocre managers.
By this logic, Sam Allardyce is a better manager than Alex Ferguson and Rafa Benítez, because he sometimes beat their teams. Were they both supposed to retire after being outdone by a clearly inferior manager?
Roy Hodgson's Liverpool beat Carlo Ancelotti's Chelsea, so is Hodgson the better manager? Pep Guardiola lost to promoted Numancia in his first league game with Barcelona, but I'm guessing it didn't mean much in the bigger picture, and the Numancia coach isn't the one who's feted the world over.
And none of this to say that Dyche isn't a good manager – but early season pluckiness from a promoted side (who start off playing every game like it's cup football before hitting the wall in the winter) is hardly anything new.
(Edit: this is a great Johnny Nic piece on the paranoia of English managers and the hype they get. I also need to add that John Cross of the Mirror said that Alan Pardew is an "outstanding manager" on the Sunday Supplement yesterday. A few seconds later he used the phrase "decent" about him, which is more accurate description. It's like there's an automatic claim of "outstanding" about any British manager who has one good season in his career, as a kind of reflex reaction.)
Perhaps gegenpressing is yesterday's news. Maybe playing 4-4-2 and having 19% of possession is the way forward. The charts showed that Burnley's passing networks were basically nothing other than long balls up front – but we all know that this tactic can work from time to time. It's crude and can be effective, and has been for decades.
We also know that it's only possible for smaller clubs to play this way; because a) the fans wouldn't stand for it, and b) bigger clubs are expected to take the game to the opposition.
So, what then? Sack Klopp, and appoint Ranieri, or Pearson, or Dyche?
Possession won't guarantee you the title. But I will bet you now that the champions will have more possession this year than Leicester did last year. Possession maybe wins you fewer games than it used to, but you have to try and use possession when teams sit back and ride their luck, or you just simply accept a draw and that upsets the fans too.
Liverpool can do counter-attacking brilliantly, but the possession at Burnley was also good. The problem was that the crossing was below par (Milner failed to cross in the manner that got him so many assists last season) and the shooting was erratic and hurried. Maybe it needed a Christian Benteke to just lob balls into, but then you're running into other problems, and may lose the game for other reasons.
This is not to say that Liverpool can't improve in the quality of possession, and certainly needed more incisiveness; but Sadio Mané was the main new addition who, as well as playing on the break, can beat defenders in tight spaces and maybe win penalties, if he can't get shots away himself. He was out injured from a collision in training.
Managers' "mistakes"
There is no control test in football; no chance to play the game in several different ways, to see which one would have worked best on any particular occasion. Something that works one day may not work the next. Something that doesn't work one day may suddenly work the next. It may be madness to repeat a laboratory experiment in test conditions again and again and expect different results, but the variables in any football match run into the billions, once you consider how any single pass could have been played differently (in thousands of different angles, weights and heights) to a different player who could have passed it differently, and so on.
Managers often aren't repeating mistakes, because they know they could field the same XI on 38 occasions and get radically different results.
Klopp is excusing bad results, just like Rodgers
Pretty much all managers will look to play down a bad result or performance. Sometimes they'll lay into their team to the media, but remember, they also trying to manage morale.
For instance, at Burnley I didn't see a Liverpool side who weren't trying; I saw one who were a bit lacking in confidence and composure in the final third as the result ran away from them.
Talking up the positives is a type of necessary cognitive dissonance required in elite sport. Matthew Syed talks about this in his excellent book Bounce, and how, to retain belief, sportspeople have to block out the negative and focus on the positive. That is not to say that they ignore the negatives, and don't work on them in training, but focusing on the positives is better mental process.
If a manager keeps coming out saying his team was rubbish it will be harder to go back into the dressing room and build them up again. He has to be positive, as much as possible.
Of course, what a manager says publicly and what he says privately may also be two entirely different things. I rarely listen to post-match interviews from players or managers as it's hard for them to saying anything meaningful. It's the same before matches: if they disparage the opposition it serves to motivate the opposition. It's all a game; a kind of nonsense.
Rodgers perhaps overdid it (and the nature of the way he spoke made him sound disingenuous), and Roberto Martinez became a laughing stock because Everton were always brilliant in his eyes, and that undermined his credibility.
Before that, and in a very different way, Roy Hodgson patronised the Liverpool fans by saying that he hoped his team didn't get beat 6-0 by some part-timers in preseason, and that he hoped they wouldn't be thrashed by Man City; or that a draw at Goodison, where Liverpool had got used to winning, would have been "utopia". A manager cannot trash expectations to the point where a big club is glad that it's 19th and not 20th in the league. This is very different from focusing on the positives after a defeat, and trying to remain upbeat.
But Klopp will know that while there were poor aspects, this was a better performance than the ones it is being compared to, like Watford away last season. Because it was.
Same old failings
I touched on this the other day, but Liverpool (Albert Moreno aside) defended poorly for about 10 minutes against Arsenal, and against Burnley the home side had three shots all game. Mistakes were made, but Burnley, in particular, were lucky to score with their only efforts on target, which weren't clear cut chances.
The opening goal was a solid strike from a reasonable distance that a better keeper might have saved, or which on another day may have sailed miles over. It was fairly random that it flew in. It was not a stunner, just a decent hit-and-hope.
Liverpool had 81% possession against Burnley, 26 shots to 3 (5 vs 2 on target), 12 corners to 1. Normally this – allied to the expected goals model (0.4 to Burnley vs 1.2 to Liverpool) – would win you the game.
Against Watford last season it was 65% possession, 12 shots to 6 (but in contrast to Burnley, Watford had more on target, 5 to 4), and the Reds had 9 corners to 7, compared to the 12:1 of the weekend.
By every statistical model the game at Burnley was nothing like the Watford game last year, but it did start almost identically: going a goal behind in the first 90 seconds to a promoted team whose fans made it a hostile environment. I'm not trying to argue that Liverpool played particularly well, as they didn't; just that confirmation bias allows unaware fans to draw errant conclusions. Sometimes something that walks like a duck and quacks like a duck is a goose.
As for the new goalkeeper, the new centre-back and the new pacy, goalscoring winger the Reds needed to solve these problems – they were all out against Burnley. So were Emre Can and Divock Origi, two stars of last season, who returned later than others from Euro 2016. As I noted at the weekend, Liverpool were shorn of five of its quickest players.
Why can't Klopp see that we need …. ?
This is classic fan behaviour, and classic Dunning-Kruger: non-experts can apparently see everything the expert (who also has access to the players all week, and far more video and data analysis of the game, as well as supremely informed voices alongside him) apparently can't. Why can't he see Moreno isn't good enough? Why can't he see that we need a defensive midfielder?
Seriously, if you find yourself saying this, you're probably guilty of being too unskilled to see your own ignorance because you don't have the expertise to fully understand the problem. (And I do this too. We all do. But it's helpful to realise it.)
Everyone can see something bar the man with the knowledge, and the access to the information. If brain surgery was televised, you'd be shouting "why isn't the surgeon going in through the parietal bone?!" or "He used a scalpel last time and the patient died, why isn't he using a chainsaw?"
Why couldn't Roy Evans see that we needed steel in midfield? Well, Paul Ince solved all our problems, no? Why couldn't Rafa Benitez see that zonal marking and rotation and all these foreign players don't work? Well, Roy Hodgson sorted out all the problems, no, with man-marking and English buys? Why couldn't Rodgers see we needed a Plan B? Well, Christian Benteke solved all our problems, no?
Why can't Klopp see that Alberto Moreno cost Liverpool the Europa Cup Final?
Perhaps it's because Moreno also played in a lot of the impressive wins of last season, and that he offers something to the team with his pace and manic-pressing, even if he occasionally self-destructs, as his brain farts with the ferocity of a flatulent elephant.
A manager will keep trying to solve problems, but he can't create a perfect team. There will always be weak spots. The blanket will be pulled up to cover the shoulders and expose the toes, as the old football expression goes. Every team selection will be a kind of compromise. Every game someone may let you down.
When Barcelona occasionally lose, it's "Why play Mascherano in defence?" or "Why have all that possession when you can win games with 15% possession?" Even when a team wins as often as Barcelona do, playing A Certain Way, the cry goes up about the stupidity of playing A Certain Way on the very few occasions it doesn't work. On those occasions, they should have played A Different Way, such as launching the ball into the box, even though playing A Different Way works for teams on a less regular basis.
Indeed, why don't both teams just have 15% possession each, and give the other 70% to the ref, if possession is now so bad? Why don't both teams cower in their own penalty areas, and let the ball stand untouched in the centre-circle?
Brendan Rodgers was mocked for saying it's the easiest thing to defend in two banks of four, and so people said "then why don't you do it?" The problem is it's easy to do that but if you want to win a lot of games then you have to come out and attack. And that leaves gaps.
(Leicester managed it, but only because no one seemed to realise that Leicester wanted to play every game as underdogs, and crazily everyone let them, because they were only little Leicester. It still makes no sense. Nothing about last season makes any sense. Don't say that it did. Also, as an edit, I'm not saying we can't discuss what may not be right about a team or a performance, but I object the certainty of the proposed solutions by some amateurs who also don't have all the facts.)
Play anyone at left-back bar Moreno! He's a liability!
… But no, I didn't mean James Milner!
(Except Milner did well there a couple of times last season, is taller than Moreno and can cross a ball better – even if he didn't cross a ball better against Burnley. Which is odd, as he put in some great left-footed crosses last season, and also some great ones on his right when cutting back. Go look them up.)
Stop playing people out of position!
Yes, Ray Kennedy should have remained a struggling centre-forward. Javier Mascherano should never have played at centre-back under Pep Guardiola (or since), nor should the Spanish manager have played Philipp Lahm in midfield when also winning everything. Only idiots play people out of position!
Idiots!
Thierry Henry should have stayed as a winger, Jamie Carragher as a defensive midfielder or maybe a full-back; Steven Gerrard should never have played on the right or behind the striker. Lionel Messi should not have had his role changed by the introduction of Neymar and Luis Suarez (as clearly that was only going to spell disaster – Suarez will never score as many goals, etc).
Alex Ferguson didn't know what he was doing – he must have been clueless – by sometimes playing Wayne Rooney out wide, and by playing centre-backs and wingers at full-back and a forward (Alan Smith) in midfield; only a fraud would try such stuff. You'll never win anything doing that.
Eric Dier is clearly a centre-back – what was Pochettino thinking? And while on the subject of Spurs, Gareth Bale should have stayed as a left-back. Why did someone play him out of position? What were they thinking? Why are Real Madrid not playing him as a left-back – that's his position!
My rule of thumb is that anyone should be able to comfortably play within one position of their "best" position.
A defensive midfielder should be able to play one place further back (centre-back) or one place diagonally back (full-back). A skilful striker with pace should be able to play wider, or deeper. Wingers can become full-backs, full-backs can become wingers. A centre-back who can use the ball should be able to play as a holding midfielder.
It might not be their optimum position, but sometimes a better player is a better option than a weaker specialist (although at times the weaker specialist might be better. That's how it works: i.e. almost nothing always works. Sometimes it works, sometimes it doesn't, but no one can say in advance, for sure, what it will be on any given day.)
You wouldn't expect a full-back to be able to play as a striker or a striker as a full-back, because they are removed from their comfort zone by too many positions. But sometimes big strikers become centre-backs and vice versa, although again, it's usually too big a gulf in their skill-set. Goalkeepers are the only true specialists within the game; outfield players should be able to do a job in various positions.
Emre Can is a midfielder used by Germany U21s as a centre-back, and by the senior team as a right-back. He is quick, tall and strong on the ball. Therefore he's versatile.
His best position may be central midfield and he may become an elite holding midfielder – although often such players are slightly older, with positional wisdom borne of experience. Perhaps Can, with his defensive nous and pace, can become the elite holding midfielder the Reds may need, but right now people suspect he's not disciplined enough. In time, we might see, but he has the raw ingredients. It may be that he's ready now, and just hasn't really started this season after arriving late from the Euros.
But also, you will never have a perfect team. Someone will often have to play slightly out of position. Someone will be off-form. The perfect team on paper won't always gel.
And you will never get a perfectly consistent team. Even title winners have at least two or three freakish results each season. Even the great Liverpool sides of the 1980s got thumped 4-1 by the likes of Luton (in the double season of 1986) and Southampton (three years later, although both in October). Put any of these results onto a modern Liverpool team and people would say "same old, same old".
The key difference is that they were exceptions to the rule, but you can't take one single game from this season and say it matches the failures of last season. (If it's quickly three or four games, then fair enough, we might need to talk again.)
Early last season I was perhaps too quick to say that nothing had changed under Rodgers. But he was coming off the back of a 3-1 home defeat to Crystal Palace and an astonishing 6-1 drubbing at Stoke; this season, having already won at Arsenal, Klopp was coming off the back of losing the Europa League final.
The hedonic treadmill – and how no matter how better things get, we will never be satisfied – can be seen in action in how people seemed to lose their shit as much about the Burnley result as they did about the failures of early last season.
No matter if your hopes are higher, and no matter whether coming of the back of almost winning a European trophy or being thrashed by Stoke, people will lose their shit. But seriously, it's not healthy. We have to stop losing our shit. Defeats suck, but they are not all the same.
Bad starts = bad seasons
Except they don't. In the autumn of 2005 I'd just published my first book and was newly appointed as columnist on the official Liverpool website. I remember it well as I started getting hate mail about Rafa Benítez, who fans had turned against. Why was I defending him, he's an idiot, etc. I was mocked on forums, for sticking by the manager who had, months earlier, won the European Cup. Liverpool were in free-fall, apparently.
As Gary Fulcher rightfully noted on TTT today: "We opened the season with seven points from our first six games, a record of one win, four draws and one defeat. We only won two of our opening eight including a 0-2 defeat at Fulham and a 1-4 defeat at home to Chelsea in those first eight."
But instead of seeing the later turnaround as evidence of something positive, people will say that Liverpool would have won the league had they started better. Well, maybe. Or maybe they'd have won the first few games and then nosedived, like in the final seasons of Souness and Rodgers?
All we can say is that Liverpool racked up more league points that year than they had in 15 years (more than Leicester last season), despite a poor start, and went on to beat Man United and Chelsea on the way to winning the the FA Cup.
It was the same in 2008/09, when winning 86 points, and 2013/14 in winning 84: people always point out the dropped points, as if you can remove the slip-ups ("remove the slip-ups dummies! It's obvious!") and have a perfect season.
In 2008/09 it was "too many draws" when, in fact, just two league defeats meant that the Reds had probably turned defeats into draws.
Indeed, 25 league wins was an unusually high amount for Liverpool, and the two defeats freakishly low; so the draws were often a point gained on the bad days that would otherwise have been defeats. And yet, come the end of the season, the draws – despite getting 86 fucking points and having the best goal difference – were apparently what cost Liverpool. Sigh.
But Leicester!
Yeah, but Leicester.
My fear is that all Leicester will do is make even more fans unhappy that their team isn't doing a Leicester.
It's like the 'American dream': all it does is make people think that they can make it (backed up by advertising and glamorous TV shows that shows they can), but 99% of people won't make it – there's not the room for them to do so – no matter how hard they try, and so they feel cheated and end up depressed. More Americans are depressed than ever. No one wants a hopeless existence, but dashed hopes are hard to cope with. When you're told you should be having it much better than you are you get angry and bitter. You lose your shit.
As things stand, Leicester's title last season is simply a freakish anomaly. The old financial pecking order will almost certainly be back in effect come the end of this season. You know it will. The rich clubs only fail when badly managed or beset by injuries and in-fighting.
Klopp can make Liverpool challengers to the elite, but he can't guarantee anything. No one can. No one can guard against off days, or bad finishing, or the opposition defending well above their usual level.
And before he can fix some of the major problems of last season he needs to be able to select the players that can fix some of the major problems of last season. He needs to get past the first few games, where everyone is finding their feet and their fitness levels. And it might help if everyone stopped losing their shit. Until then, I'm off to sit in the bath with an electric appliance.