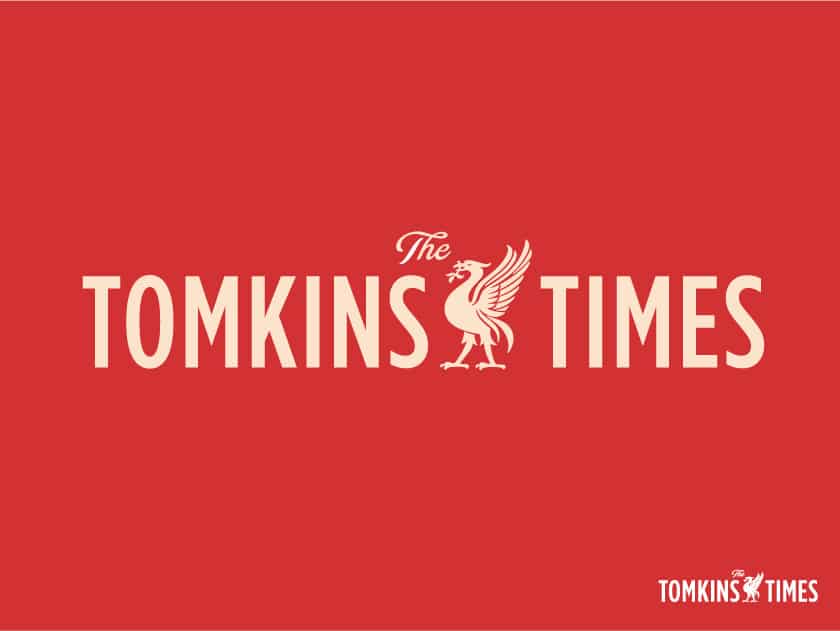 So here we are, the new TTT, revamped and renewed; reborn and reclothed.
It's been a long two years to get to this point, with several treacherous technical issues along the way (connected to the old paywall software, which was pioneering when we launched in 2009 but then became a millstone), but at long last we can step blinking into the light of a new era. (What do you mean the UK is leaving Europe?)
At first things might be a bit unstable, as websites can obviously be temperamental beasts – so we ask for your patience, which may include acceptance of the fact that we temporarily switch off new features until they learn to behave themselves, or indeed, flip back to the 'old' TTT if anything escalates from a minor snafu to a full-blown glitch. That said, we're confident the site should work well, based on testing.
For the first few weeks we may make content subscriber-only, to limit the hits to the site (so that it doesn't get overloaded too quickly), and to reward our loyal customers, as they get to grips with the new site.
It's not just a facelift – although hopefully the extensive cosmetic surgery is also appreciated. We've tried to radically improve the functionality, and the site now has its own mobile version, after a lot of problems with that in the past. The font is larger, and the comments section is much wider, and allows for the insertion of nice wide tables of stats with beautiful formatting. The additional width of the site enables us to embed more complex graphics, and we will be doing a lot of special work with Tableau visuals.
We have also added new features, including the Research Lab – two years' of (mostly Daniel Rhodes) diligently collecting links to hundreds of insightful articles and academic papers on a variety of football-related topics (as well as topics that could be applied to football), to share with our subscribers, as a kind of private reference library; as well as including many pieces from the TTT archives, and the Transfer Price Index work.
With Mihail (Vladimirov) moved into the world of professional, full-time tactical analysis in his homeland, I've secured the contributions of long-time TTTers Dan Kennett, Andrew Beasley and Will Gurpinar-Morgan as regular columnists, with each aiming for an article each month, and maybe more if things go well. And there will be the usual submissions from favourite regular writers, whose contributions I greatly appreciate (but the limited payroll only stretches so far).
For those already missing Mihail, his book, co-authored with TTT stalwart Bob Pearce, is available on Kindle. You can find links to order it, and various other TTT books, here.
We will also be rolling out further improvements and tweaks in the coming weeks, as we look to see how the site settles, and what additions can be made, as well as implementing a few things that we felt could wait until after the relaunch. After two years of delays, it felt vital to get the basics done ASAP and add little bits as we go along.
For the first couple of days there may not be many new articles, as we want to see how the site copes with the normal daily traffic, and to make sure all subscribers can access the site. But there's plenty of content lined up for the end of this week onwards, with the usual in-depth season previews.
We also welcome all new subscribers, and hope some ex-subscribers will return now that, for example, using the site on a phone won't be an ordeal.
Payment remains via PayPal (although you can use the PayPal portal but pay with a credit card if you don't have or don't want a PayPal account), but the WooCommerce payment software is much more sensible and modern, and we will hopefully be adding Stripe as an alternative.
…Thanks!
I'd like to thank Jack Segal – recommended by a subscriber – for all his hard work in building the new TTT these past couple of months, after Anu (Gupta) had to drop out. Jack has just gone freelance and hasn't even had a chance to create his own website, but his details will be added to the footer, if you need yourself a great website builder.
I'd also like to thank Anu for all his hard work in the early years of TTT, not least in getting the project off the ground in the first place (his website can be accessed here). And a further thanks must go to Daniel Marshall, who designed the new logo and the smart branding.
And of course, thanks to everyone else who has helped with the running of TTT, and with the  various chores involved in the revamp – but I have to stop soon before this starts sounding like an Oscars' acceptance speech.
However, one last thing: thank you to everyone who subscribes. As well as supporting me in the manner it was originally intended, TTT has for several years paid a number of excellent editors and writers, from what is a fairly small budget once stretched out to several people. It's a crowded marketplace, writing about Liverpool FC, although hopefully, in addition to the other excellent sites out there, we do something a bit unique.
We run no advertising and accept none of the many offers to brand the site with betting paraphernalia, or to insert random promoted tweets onto my Twitter feed. We run no guff or fluff pieces regularly sent to us from PR firms, nor do we link to a host of crappy external sites ("20 celebrities who you wouldn't believe ate their own colon") that can make some otherwise good websites look tacky, as we try to bring you a sincere, bullshit-free environment, where nothing damages the integrity of the site. You may not always agree with us, but we have no cause to compromise.
We still make a lot of content free (approximately 50%), but it's only sustained by those who pay to subscribe. If you don't subscribe, you cannot complain if the site isn't here in the future!
Update Info 
Check out our Facebook page, where we will post any updates about the site's status, including any server wobbles or full-blown falls, should things go temporarily pear-shaped.
Any problems, let us know either below in the comments section, or via Facebook if you cannot log in, or if the site appears to be down. You can also email Rox at the help desk if you have any problems.
Welcome to our new world! Please enjoy the virtual complimentary champagne and cheese.