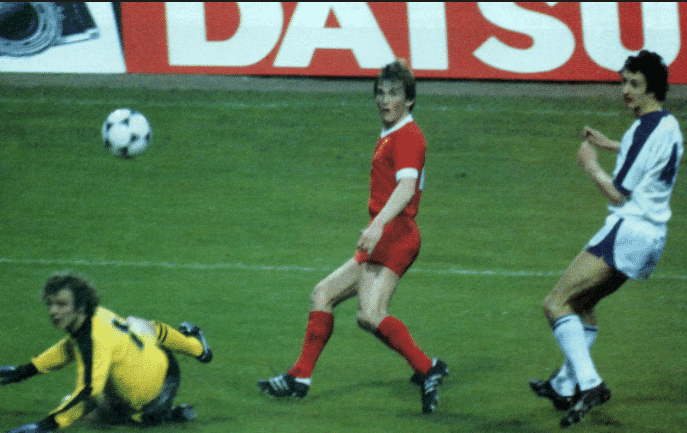 By Terry Dolan (terryd)
Every Liverpool fan knows that Liverpool Football Club has a strong connection with Scotland. Bill Shankly forged the modern Liverpool and Kenny Dalglish was probably the club's greatest player. Liverpool's most successful period ever during the 1960s, 70s and 80s (when 13 titles were won) was shaped by Scots.
But this Scottish influence goes way back, all the way to Liverpool's first season. Liverpool were literally made in Scotland. It is unlikely that Liverpool would have won their first league title in 1900-01 without the Scottish contingent.
The First Team of Macs
In my article about Liverpool's creation (The Creation of Liverpool and Their First League Title) I described the situation in 1892 following an almighty bust-up with Everton where John Houlding, Liverpool's founder, was left with the Anfield stadium and no team to play in it!
John McKenna travelled to Scotland to find talented players for the new Liverpool team. Heading north in search of players wasn't a radical new approach. Preston North End's 'invincibles' had won the first ever league title in 1888 with several Scots in the team.
In 1892 Scotland didn't have a professional football league but it did have many skilful footballers with limited job opportunities. And Liverpool FC had an ambitious owner who was determined to build a team that would challenge for the title. It isn't a surprise that so many Scots took up McKenna's job offer.
The graph below shows the number of Liverpool squad players, with their country of birth, from 1892 to 1907. Liverpool won their first two league titles during this period, with Tom Watson as manager. The coloured dots show the number of players in the squad in each season for a particular country. For example, the blue dots show the number of Scots in the squad in each season. And the blue line shows the trend in the Scottish player numbers over the seasons.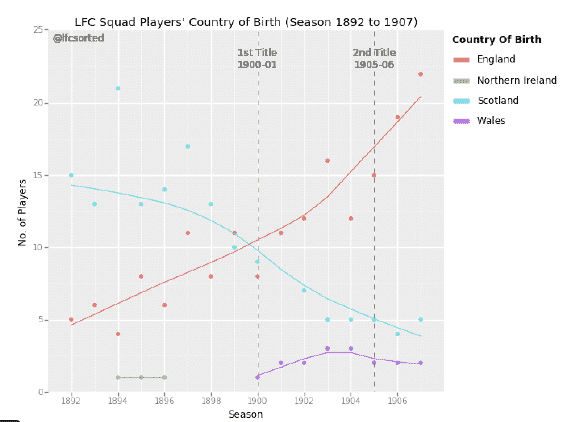 In their first season in 1892-93, Liverpool's squad was 75% Scottish. In the away match against Blackpool, 9 of Liverpool's starting 11 were Scottish, the match was billed as 'Lancashire against Scotland'. Liverpool were known as the 'team of Macs'.
The rest of this article is for Subscribers only.
[ttt-subscribe-article]