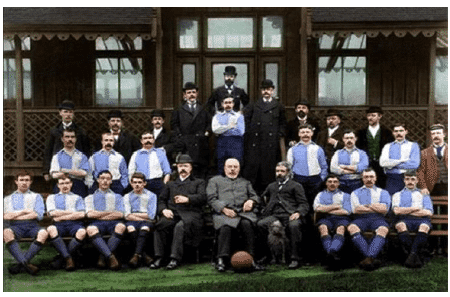 Liverpool FC Was Created Over A Pint Of Sparkling Ale.
By Terry Dolan.
The Showdown
John Houlding's split with Everton FC had been acrimonious. The coup de grass -if you'll excuse the Anfield pun -had taken place three days earlier on 12th March 1892 in a packed Sandon Hotel, the club's headquarters and match-day dressing rooms a matter of yards away from the Kop
George Mahon, his bitter rival on the Everton board, had announced that Houlding's services as club president and Anfield landlord were no longer required. Mahon said that Everton were not prepared to pay Houlding's increased Anfield rent and were moving across Stanley Park to a new ground at Goodison Road. Mahon was literally taking away his ball, the team and the supporters.
The rest of this article is for Subscribers only.
[ttt-subscribe-article]