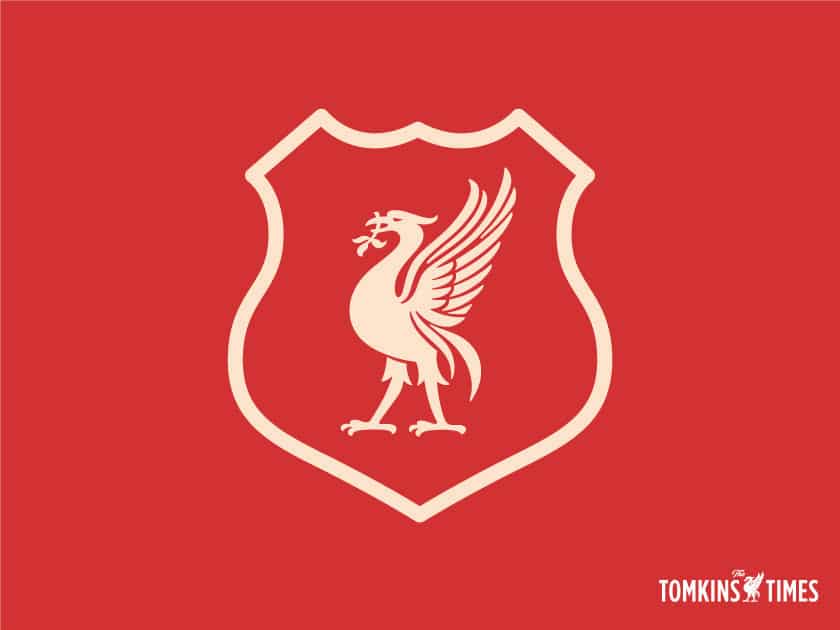 By James Keen.
It was 16th September 1997 and Celtic were hosting Liverpool in the first round of the Uefa Cup. It would be the last season of Roy Evans' managerial reign before Gerard Houllier was brought in as joint manager rather than sacking Bootle born Roy. This was and is an understandably emotional gesture to a club stalwart, but with 20 years distance a truly astonishing move which fatally undermined the magnanimous Evans. But on that late autumn evening the fact that the Evans reign was dribbling to a close was not a concern. What was a concern was Liverpool holding up English clubs' perceived superiority over their associates north of the border, and it was not going well.
After 89 minutes Celtic were deservedly leading 2-1 after cancelling out Owen's early strike and laying siege to the Liverpool goal in the second half. Then McManaman picked up the ball on the right touchline 40 yards from his own goal, casually knocking the ball past the Celtic right midfielder desperate to close him down when perhaps a bit more patience would have prevented what happened next. McManaman was gone. Driving forward, direct and powerful, he attacked the space where the full-back should have been. By the time the hapless Hoop realised the extent of the danger, Macca was advancing menacingly onto the now rapidly backpedalling centre halves, the central midfielders either unable or too slow to react to the Liverpudlian's advance. Forty-five yards from goal the full-back, realising no one else was dealing with him, came across, but McManaman was travelling too fast by this point and angled his run towards the middle of the pitch, dragging the full-back in front of the centre-backs now occupied by two Liverpool strikers and already on top of their own 18 yard line. The defenders, suddenly realising the thin shaggy-haired winger was not going to pass, shuffled across and the midfielders now made their lung bursting futile runs back in order to deal with the mess that had occurred only seconds before. But Steve McManaman was single-minded. He knew what he wanted to do, and with a certainty of technique and purpose produced a beautifully weighted left foot shot that hit the inside of Celtic's left-hand post, the contact producing a very satisfying thwack, before nestling in the opposite corner. Now the Celtic defenders were within touching distance of McManaman but it was far too little far too late. His goal would send Liverpool through on the away goals rule after a stultifying 0-0 at Anfield two weeks later.
Look at that Celtic goal here on YouTube. And check out a few others:
This stunning goal has perhaps become Macca's calling card, an 11 second burst of genius that encapsulates all that was great and unique about the boy from Kirkdale. Three hundred and sixty two miles away, I was just 18 and watching the midweek game with my equally footy-mad mate Nathan, an Arsenal fan. The game had been a struggle and as I watched Kvarme, Matteo and an aging Wright struggle,the ignominy of facing my other football- obsessed friends began to become a reality. As McManaman changed the course of the tie single handedly I cried "fucking hell!" at the top of my lungs, a gesture which I thought perfectly reasonable under the circumstances but to which my mother vehemently disagreed. Even as adults our mothers are capable like no others of making us feel two feet tall.
McManaman, like his mate and fellow Scouse genius Robbie Fowler, burst through into the team in the Souness era, providing the only bright spots in an otherwise disastrous period for the club, one which we are still feeling the effects of today. But in amongst the Ruddocks, Stewarts and Cloughs of the era were my favourite four, the bright spots of my teenage footballing obsession. They are still four of my favourite players of all time: Rob Jones, Jamie Redknapp, Robbie Fowler and Steve McManaman. While taking seemingly unlimited amounts of shit on the playground after yet another horrible result, I still loved them and at that time the sight of Macca in full flight, his baggy shirt seemingly several sizes too big flapping behind him like a superhero's cape, I didn't care. He was exciting, direct and at only seven years older than me, tangibly contemporary.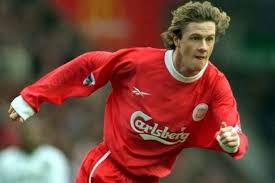 The Souness era started promisingly enough as the FA Cup was procured with a man of the match performance in a Wembley final, as would happen again before he left Anfield for good. He had the knack of scoring in big games, winners in finals or, like the 11 second masterpiece in Glasgow, when we needed it the most. Steven Gerrard a decade later would have a similar knack, but his robust build and all-action style somehow made that inevitable. McManaman always looked too frail and weak for an international footballer, like he'd just wandered in, picked up the ill-fitting jersey and nonchalantly sashayed onto the pitch. I always thought in many ways he'd have looked more comfortable peering out from the collar of a trench coat playing bass in a local band, hanging round with musicians and a Joy Division 12" under his arm. But looks can be and often are deceptive. This was a super fit and committed athlete, running up and down relentlessly. He never shirked the hard work aspect of the game and with his very high technical ability and a turn of pace that was breath-taking he was a match for any player in the league.
The league cup final against Bolton in 1995 showcased all of this; a final, another man of the match performance and two brilliant solo goals. The first not dissimilar to the Celtic goal in the way he changed the angle of his run to a diagonal, this time taking him wide and then finishing under the goalkeeper. And the second which is pure Steve McManaman, latching onto a Redknapp pass that instantly put the entire Bolton midfield onto the back foot, Macca sprints away from the full-back showcasing his running and strength which was always fast, direct, incisive and deeply problematic for the defence of any team. Drifting wide, the ball kissing the touchline before going again at the full-back, this time in an instant cutting infield between the defender and the midfielder who stopped his run, allowing the Liverpool man the space to enter the area running square across the face of goal. Knocking the ball past the centre-back, who had been left with a colossal task after his two right-sided colleagues allowed Mcmanaman to carve them open. He then with his right foot placed a gorgeous shot towards the right side of the goal; the ball beat the goalkeeper and nestled into the side netting. Those two goals won the cup for Liverpool in a 2-1 victory against Bolton, although as always the defence of that Roy Evans team and the ever jittery Calamity James meant it was not as straightforward as it might have been given the attacking play his team were capable of.
McManaman stayed with his hometown club until 1st July 1999 when his contract expired and he moved to Real Madrid after being tempted and ultimately blanked by Barcelona the year before. On arriving in Spain for talks after a £12 million move had been agreed, he was not met at the airport and it became apparent that he had been a pawn in the Catalans' Machiavellian tactics in order to secure their real target Rivaldo. Even after arriving at Madrid there were rumours that he was available for as little as £6 million – a quick turnaround to make a quick buck. But as we know this Scouser was made of stern stuff, working hard, playing well and demonstrating the ability which marks him out as probably the most underrated English player of that era. He forced his way into the team and later that season scored a brilliant volley to put Real 2-0 up as they eviscerated Cuper's Valencia 3-0 in Paris in the Champions League final. He picked up another winners medal in 2002 as he came on as a second half substitute replacing Luis Figo. He failed to score in this final but as ever performed well in that great team as Zidane scored the winner against Bayer Leverkusen with That Volley.
Although again perhaps the most unheralded of that Real side of Raul, Morientes, Zidane and Figo, he nevertheless played 152 times for Real to put alongside his 364 for Liverpool. A brief and unsuccessful stint at Keegan's Manchester City followed but time had caught up with both former Liverpool men and Macca finished playing at the end of the 2005 season.
Now a jocular and relaxed TV pundit, the whippet-thin physique of old has been replaced with something a little more suited to a 44-year old. One of the precious few English footballers unafraid to travel , he was able to garner his greatest successes in Spain, a fact he can take great pride in. However I will always remember the gawky young Scouser taking on the Premier League with pace, power, technique and no little improvisation and wit, wild curls hiding his face, shirt flapping about his indie kid body as he left yet another defender in his wake.