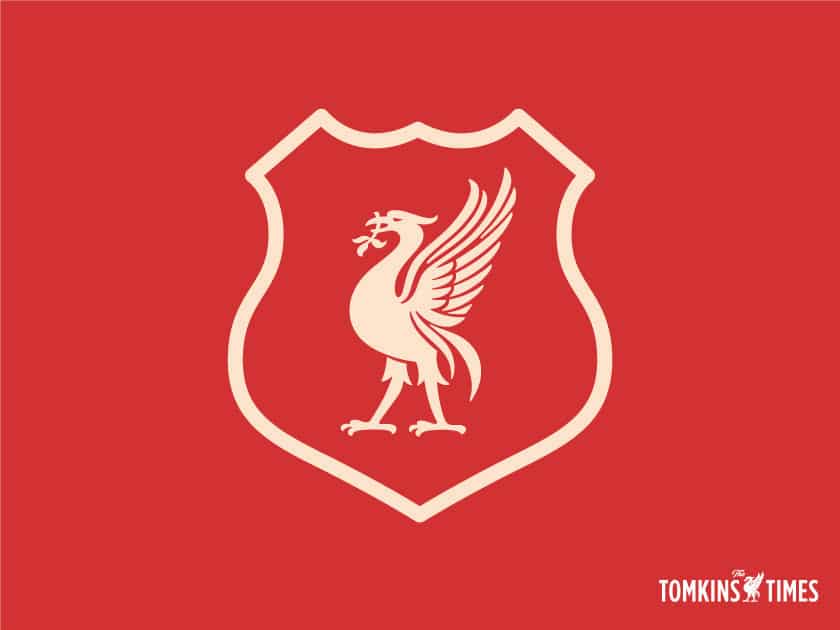 It's Cally It's Cally It's Cally!
By Liam Blake (TTT Subscriber Kevin Heaney)
When a club's fanbase has swollen across more than a century and what's local goes global, and when its recruiting arm reaches round the planet and pays for those it finds with capital from overseas, then there will always be those who might question the need for a homegrown hero at all; content to see the lad who leapfrogged from the stands to the green via the youth team as a mascot of sorts – a happy totem rather than a prerequisite; a talisman, even, if we've struck gold. If your German manager has the Atlantic between him and his boss while he's preparing for a match played as much for the benefit of viewers in Asia as for those at Anfield, it's not hard to see the logic. After all, if a Dane can adopt the accent and play his way into honorary Scousehood, if the son of a Jamaican military officer raised in London can leave us breathless and if a lad from Madrid can make then break our hearts, then why worry if anyone from Kirby is giving Jurgen Klopp a selection headache?
The scale of things apart, many would argue what's new? In the wake of the schism with Everton, the nascent Liverpool Football Club's first manager John McKenna, an Ulsterman, played midwife and used his chairman John Houlding's generous loan of £500 – never repaid – to recruit over a dozen Scots. An English 'keeper notwithstanding, the team of the Macs was born. Ninety years later, as I was first taking to the terraces, a goalie from Zimbabwe was quickening pulses – often for the wrong reasons – as he raced from his line behind a team that might have served as a side for Great Britain had there been any call for it. Sammy Lee was an exception to the rule; 'fat, round and worth a million pound' as the song went, and most definitely in possession of a Scouse passport. But like choosing a partner – if it really is a choice – supporting a football club owes little to logic.
In 1982 I was twelve and in search of an identity – or at least I realised that's what I'd been doing after reading 'Fever Pitch' a decade later. Raised in the dormitories of suburbia, along the outer spur of London's Piccadilly line, I was not of the city, not quite working class and nowhere near middle class, neither English nor Irish but someone in-between, and with a father of no fixed team allegiance. It was football that called. Playing had been one thing, but supporting meant making a choice – you were joining something. No club cast a shadow across Harrow, however. London's giants – Arsenal and Tottenham – lay forever entwined at the other end of the line, the far side of the galaxy as far as I was concerned. Watford didn't count. Brentford …there was a football team in Brentford? No, thanks to television it was Liverpool and United whose gravitational pull tugged at playground loyalties all over the country, and even the capital wasn't immune. The deal had been sealed on Cup Final day 1974, when raucous noise from my Liverpudlian neighbours propelled me from the garden to their living room and into the orbit of Kevin Keegan.
By the eighties, by which stage I was at the occasional away game, though never in the away end on account of my father's caution, Liverpool – both team and city – was calling. My search for an identity had led me to a community, a tribe that echoed my own reluctance to be wholly English. I could be Scouse instead. It was the eleven players that counted, but it was everything they made seem more real, too – Liverpoolness, if you like. And to me and my mate Ray, a pair of young out-of-towners modulating our Scouse accents while we puttered up and down the motorways to matches in a battered pea-green Ford Fiesta, that culture was magnetic.
But never mind the sub-Hornby bollocks, where's Cally? I hear you. Fair enough, this is a piece about Ian Callaghan. And it's Callaghan who, among all those red born and bred, stands peerless, the exemplar of the values I sought and found in Liverpool, both city and club.
A career like Callaghan's can't fail to prompt at least one of two things – a) nostalgia and b) a comparative nod at the eras across which his 857 games arched. A top-flight innings of that length needs some historical book ending just to put it into its proper perspective. His time in the first team spanned the city's boom and bust as the docks tipped into a prolonged decline. When he jacked in his apprenticeship as an electrician at Shankly's behest, The Beatles were yet to cut their teeth in Hamburg's Star Club. And yet by the time Callaghan was eyeing his first move Lennon was long since ensconced in New York City's Dakota Building, singing 'I don't believe in Beatles…' Meanwhile Callaghan switched inside from the right flank and carried on. The Soviets were hurling Sputnik probes into orbit when he made his debut. And when Bob Paisley finally called time, reasoning, as he did with all his steeds, that 'once they come down from that level it's not fair to them or the club to keep them', NASA had leapfrogged the Russians, the Apollo moon landings were history, now they were aiming for Jupiter and beyond. Revolutions came and went, and Cally picked up medals all the while.
The rest of this article is for Subscribers only.
[ttt-subscribe-article]