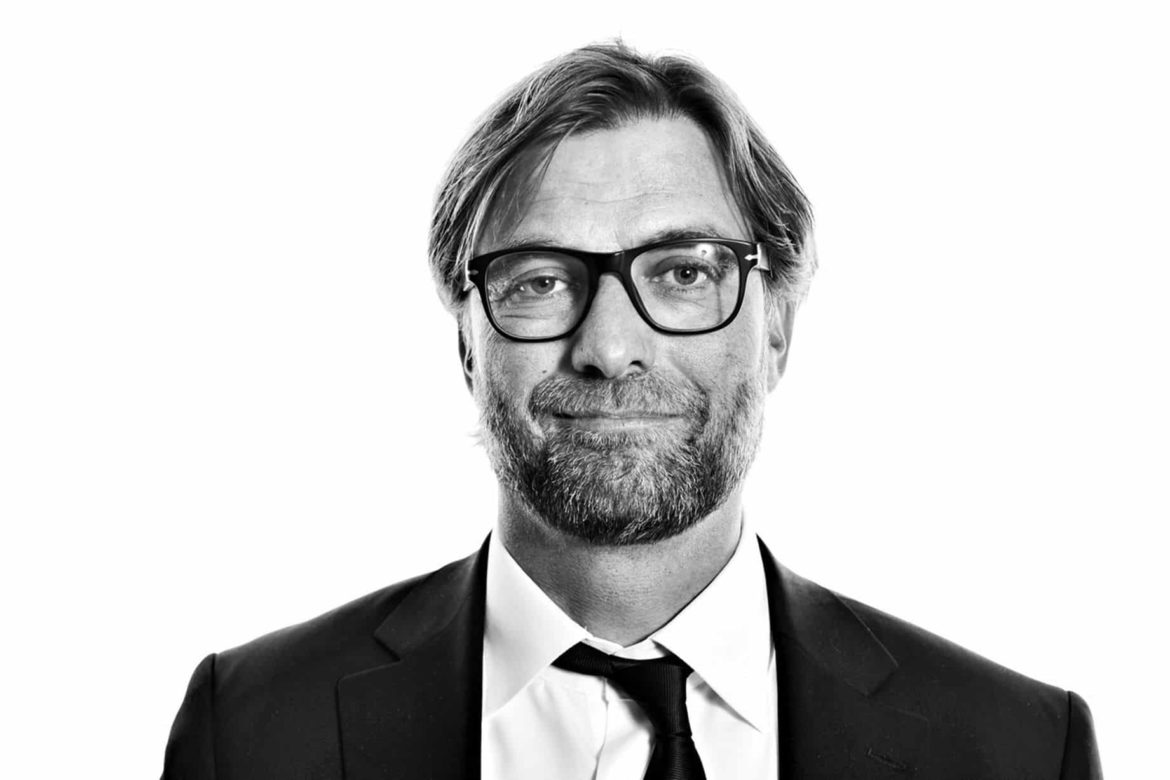 By Paul Tomkins.
You'll all remember precisely why Liverpool appointed Jürgen Klopp last October, upon firing Brendan Rodgers. But it's worth a quick reminder.
Klopp had taken Borussia Dortmund to two league titles and various cup finals, including one in the Champions League in 2013 – which was lost narrowly (and the German FA Cup won in the double-year of 2012). We all remember how he did it.
He arrived at the Westfalenstadion and instantly solved all of the problems, and on the seventh day he rested, possibly dressing in lederhosen listening to some Bavarian heavy metal.
In came Robert Lewandowski, the Bundesliga-proven centre-forward, for £47m, and instantly he got 50 goals a season. Matts Hummels cost £35m – snatched away from Bayern Munich against their wishes – as Klopp didn't so much open the chequebook as prise it wide apart; as wide as the infamous legs that led to the Y-shaped coffin in Blackadder. Klopp was on a rampage.
Mario Götze was nicked away from another rival for £49m, after he'd shown just how good he was, and all the fans wanted him (they petitioned their owners to sign him). Shinji Kagawa was an international sensation, known by kids the world over due to his repeated World Cup heroics; he cost £39m, rising to £51m. Nuri Şahin, Marco Reus and Neven Subotić were household names, and Klopp hoovered them up for about €100m, in his quest for glory.
Klopp didn't give a fuck about resale value – resale value, what a crock! – and so never bought any young players from undervalued markets. Every player he signed was at least 27 years old, utterly proven, well within his prime, and undeniably world-class in bracket. Polishing rough diamonds is something they do in Botswana, not Dortmund.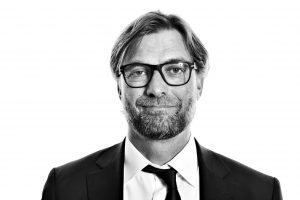 As we all know, Dortmund are the biggest and most successful club in Germany, where they dwarf their nearest rivals, Bayern Munich. Klopp spent extravagantly, on the world's best players; there was no room for inexperience, no time for improvement. Sure, he probably did a bit of coaching, and shouted at them in German, but rather than work on team shape, and fitness, and squad unity, and all those tactical details, he simply spent several hundred million Euros in his first summer, and again the next summer, and Dortmund were then set up for the rest of his tenure. That's how he got to be so good; how his stellar reputation was cemented.
The good times were kept rolling by buying global megastars – such as Brazilian striker Pierre-Emerick Aubameyang and Spanish playmaker/goalscorer Henrikh Mkhitaryan. People say Klopp did a great job, but in fairness, he just wore smart glasses whilst the moneymen did their thing.
Although having said all that, I may be wrong.
It may be that he arrived and took a good couple of years to sort out the mess he inherited at a mid-table side. It could be that he paid none of those aforementioned prices for players, and that those kind of figures are more what the players became worth, rather than the pittances paid. It could be that, rather than buy established names, he bought promising young players and established them. It may be true that he didn't buy players from fashionable countries, but places like Poland.
It could be that he actively avoided expensive megastar signings, even when Dortmund's prize money started massively increasing, because that's not his style. It could be that he likes younger players who have retained their hunger.
It could be that not many people in Germany had actually heard of Lewandowski, Kagawa and Błaszczykowski; and that Aubameyang and Mkhitaryan – actually of Gabon and Armenia – weren't players everyone in the Bundesliga was looking at, and Subotić wasn't an obvious choice by any means; and that Götze, Reus, Şahin, Hummels, Bender and Gündoğan were youngsters who were not names on everyone's lips when they made their Dortmund debuts.
But this is the post-factual age, right? Facts, and truths, are all fairly slippery. And who needs experts? – just give me what I want (hell, what I demand), irrespective of reality.
Suck it and see
I say this every summer: let's wait and see how the signings pan out. I regularly note that half the time – at all clubs – the ones you expect to succeed fail and the ones you expect to fail succeed; that on the 5th-biggest budget, and out of Europe, Liverpool are not going to land the megastars of world football; that younger players, on average, make more sense as signings than older ones, unless you can just break the bank on everyone and afford to carry an immense wage bill; that you should buy a player's future, not pay over the odds for his past exploits.
Yes, I'd be more excited if Liverpool signed a big-name star, but then we all get star-struck. The trouble is, stars can also rock the boat (if they're paid more than harder-working players); can be more egotistical; can demand the ball and shoot relentlessly from crazy angles in the pursuit of personal glory, and fail to track back; and if they're older, they could be just about to enter a fast downslope in effectiveness. Stars often have bigger price tags to justify, and arrive under enormous pressure. It may be that their previous team was set up entirely to rely on their strengths, and that without that kind of support, they're not as good. Perhaps they're out for one last payday.
Because as much as we love to see our club sign big-name players, I see no clear evidence that, on average, they do better. Some succeed, and some fail – just like any signing.
Maybe I imagined it, and Bob Paisley never actually built the greatest Liverpool sides based on players signed during his nine years in charge at an average age of 22, and with an average Have You Heard of Them? rating of close to zero. Brendan Rodgers spoke about signing experience, and although his task was different to Paisley's, Paisley only bothered on a couple of occasions. Paisley eschewed big names for well-scouted potential; now, if Liverpool were the best team in the land, he'd be urged to buy only proven quality.
The Reds' transfer committee may be much-maligned, but my understanding is that it's much more harmonious now. It's also not the same as it was.
Rodgers was obviously a big part of the transfer committee, and possibly the weak link in that chain. It didn't matter how good their work was if a) Rodgers vetoed inspired suggestions in favour of what he saw as safer bets (i.e. Rickie Lambert), and b) Rodgers failed to get the best out of the committee picks or show true faith in them (such as Emre Can, and briefly, Divock Origi and Roberto Firmino, for example).
So the transfer committee is essentially now a completely different beast; or rather, one with a different head. In 2014/15, Liverpool had several players bought from hard-pressing teams, and then never trained them as hard; they weren't as fit, and didn't look as good as before.
People talk of Michael Zorc being the brains at Dortmund, but in the past few seasons Liverpool were often after the same players as the German side, which is one of the reasons Liverpool went for Klopp. He was someone who would work with the committee, not against it; their ideas were compatible. While Klopp wants the final say, just like Rodgers, he's used to working with a Director of Football, which makes a transfer committee less of an issue. Rodgers was always fighting for full control, and while some managers may be good enough for that, it's getting harder and harder to do in the modern game.
Klopp will not veto the kind of players the committee recommends, if – as I suspect – they are his kind (young, energetic and not necessarily from the Premier League – and eager to improve); whereas Rodgers always wanted the old-fashioned type of signing: British, older, Premier League- proven. He said as much many times, so this is not me surmising. Rodgers wasn't the typical insular British manager in style, but he was in terms of scouting.
Where Rodgers perhaps deviated was in smaller British players like Joe Allen, whose talents he wanted to make a point with – they can be good enough too, he often said. And to a degree he was right: Allen is a fine player; but such signings left a lack of height in the team, and made the Reds' easy-pickings for physical sides.
I said all last season that Liverpool were too small, and it showed. You probably only want smaller players in wide attacking areas, or maybe as the player behind the striker. If you have a host of smaller attacking players, then to add more in central midfield and both full-back positions makes you an easy target for the brutes and the bruisers, who will undo all your good attacking play with set-pieces; and by bypassing midfield when possible, and crossing to the far post.
Again, as much as there was to admire about Rodgers at times, his methods were muddled: it seemed that he was always trying to be the hot young coach, with the hot young ideas, but then never had the players to suit his chameleon style; starting at Liverpool with an utter belief in possession and small players, and very anti-"big centre-forward"; through counterattacking, to a desire, within just a couple of years, for … a big centre-forward.
As much as I wanted to give him the benefit of the doubt, by the end I could not work out if he was smart in moving with the times or just changing on a whim. Perhaps it was a mixture of both, but it was hard to know what he wanted, what his true beliefs were.
So when the committee recommended Marko Grujic, Klopp was happy to listen; he then watched the videos, and liked what he saw. Everyone was in agreement. He was a "Klopp player", recommended by the committee.
So far, Liverpool have signed one relatively expensive Premier League player – Sadio Mané (whom Klopp admired from the player's time in Austria) – but three from overseas; two of whom are from Germany, and utter bargains at that. But even Mané only just about makes the 100 most expensive Premier League signings, after inflation is applied. (I'll be publishing the updated list on TTT later in the summer.)
The Reds have signed no overpriced experienced Brits, but may be interested in those who are emerging. No small players have been signed in the central midfield or defensive areas; the hugely talented Ben Chilwell, at 5'10" aged 19, is being targeted for left-back. No 28-year-olds have been signed for fees that vanish (like a car driven off the lot, they depreciate immediately), and on big wages.
This is the way it is. Why fight it? Liverpool appointed Jürgen Klopp, not Jose Mourinho (who yet again goes somewhere and looks set to spend the most money).
We marvel at Leicester winning the league by unearthing gems like Kante, Vardy and Mahrez, then gnash our teeth when Chelsea and Arsenal try to sign them. We need to remember that there is not a finite pool of good players; there are always emerging players. At no point in football history has there not been a whole load of new players coming through. If they are good, they only need a coach to show faith in them.
Obviously money still plays a big part in success. A huge part. But if Liverpool are going to outsmart the odds, then it will have to be done like Leicester, Southampton and Spurs – who all beat the odds last season – and not Manchester City or Chelsea (who didn't). It will have to be based on scouting the right kind of players for a set system, and buying those players ahead of the curve. Liverpool are going to have to be Dortmund, not Bayern Munich; Sevilla, not Real Madrid.
It will have nothing to do with a mass of "Premier League proven" or "world-class" talents arriving. It will be about bringing through a Robbie Fowler and buying a Rob Jones, to reference two bonuses from a decade that otherwise brought us transfer-record-busting Dean Saunders and Stan Collymore, and über-expensive "robust" English players like Paul Stewart and Neil Ruddock – £30.1m and £27.6m in 2016 money (TPI). Or the £23.4m after inflation that 29-year-old Paul Ince cost, £22m of which was lost from his value within two years (not to mention what his wages would now equate to).
The reason greater wealth wins out most seasons is because of the sheer number of expensive signings, rather than any individual expensive signing. Because, in advance of those signings, few people could have told you that – as a trio of comparisons – Andriy Shevchenko, Juan Seba Veron and Fernando Torres were going to be the flops and Didier Drogba, Michael Essien and Eden Hazard were going to be the enormous successes.
All six are in the top 20 most expensive Premier League buys after TPI inflation is applied, and yet the first three were more established world names and the latter three were emerging. The reason Chelsea have had major successes in the past 12 years (on top of the right managers at the right time) has been down to having a shed-load of expensive players, and it not really mattering that much if two or three mega-buys flop (although this slowed down with the advent of FFP, with only one title since 2010 and an average league finishing position which has fallen rapidly).
I'd still back the league to finish with the rich teams right at the top – a return to normality after last season's insanity – but there's usually room for at least one club to defy the finances based on expert coaching and astute scouting.
For now, we'll just have accept that "unearthing" the likes of Emre Can, Divock Origi and now perhaps Marko Grujic, and rescuing the likes of Sturridge and Coutinho from reserve sides, can sometimes be more worthwhile (and far more cost effective) than just hoovering up the expensive flavours of the month. It's not about being cheapskates, but working in the way that Klopp likes. And it's not like the only improvements next season can be made by buying. Remember, players like Kevin Stewart and Cameron Brannagan were not what we'd have thought of as part of the first-team squad Klopp inherited, but now they're reliable young squad-men, who should improve with even more experience.
Klopp is experiencing his first preseason at the club. The players grew to understand his methods – an improvement over the season brilliantly analysed here – and as I showed at the end of last season, the Reds' record when putting out a strong team in the final third of last season (so ignoring heavily-rotated sides) was excellent. I also showed a lot last season how a lack of height was an easy way for opponents to gain cheap goals from Liverpool, but Joel Matip is three inches taller than Lovren and Sakho (who is no longer banned), and Grujic is about three feet taller than Joe Allen. While Alberto Moreno remains very effective going forward, a taller left-back will probably be added, either to replace Moreno in certain games, or to try and take his place permanently.
This is the first time Klopp has his new signings, but remember, he's also adding players who have yet to properly or consistently play for him, due to serious injuries or loans: Ings, Markovic, Gomez,  Wisdom and Flanagan – a wide variety of styles and skill-sets wrapped up within a handful of players, even if none is a definite starter (but most could conceivably make the match-day 18). And Daniel Sturridge, who missed so much of last season, should be in better shape, as should Jordan Henderson. No key Liverpool players are getting old, or have been sold.
(A quick note on Markovic: I'm not sure if he's intense enough, but he's a fine young footballer with pace, skill and vision, whose contributions get overlooked, such as the way he set up Danny Ings at Wigan. He arrived at Liverpool, was played as a wing-back, and was then loaned out to another country; none of which can have helped him settle. I'm not convinced he'll make it at Liverpool, but equally, I'm not convinced he's destined to fail, either.)
There is a player like Sheyi Ojo (currently away with England U19s), emerging as genuine top-class talent in his age bracket, and who now just needs games (and to remain humble) to become a fixture in the squad. Ojo has the pace of Raheem Sterling and Jordon Ibe, but has better touch, and superior vision. The more I see of him the more convinced I am that he's special, and that dates back to first witnessing him as a 14-year-old. But one bad injury, or one bad advisor, and all that potential could be lost. Sometimes I think young players need to stick at their club, because the whole act of changing clubs, and inheriting a big price tag in the process, is hugely disruptive, as is the loss of game-time.
Others, like Trent Alexander-Arnold, Ovie Ejaria, Ryan Kent and Ben Woodburn are putting themselves in line to at least push for a place in the squad (at this stage, only likely in an injury crisis like last season), or to have a year's loan to help them mature. Kent impressed me two or three years ago, but looked too small and slight – but at 19 he looks much stronger.
Woodburn looks simply remarkable at 16, based on his youth performances last season and in the preseason friendlies. At this stage, anything he does this coming season will be a bonus, but there is something of the youthful confidence and finishing of Michael Owen about him, with perhaps a better touch but a shade less pace. He already looks no worse than Jerome Sinclair, who made his Reds' debut at 16 but left this summer, aged 19, having not really pushed on; so cautionary tales are always easy to find.
And Liverpool have a new goalkeeper. Let that sink in. (Although Karius' blunder against Wigan was hopefully preseason rustiness rather than Mignoletitis.)
If you subconsciously wanted Klopp and his Dortmund team last October, then short of him bringing it with him (impractical and too expensive), the best thing is to give him time to create the next version of it. It took him time to create the first version, so why would building something to try and match it be quick, easy and immediate?