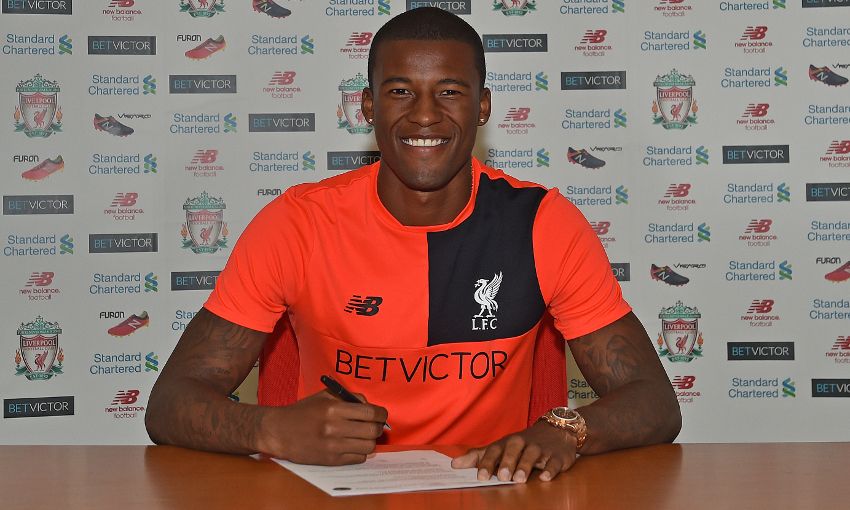 By Paul Tomkins.
Last summer Liverpool signed Christian Benteke, a round peg signed for a round hole. A good player, he was 'sole use', not multipurpose. He'd hang around in the centre-forward position, and if you got crosses in he'd head them, and if you wanted to go direct from deep, he'd head them.
Good with his feet, he was still not anything other than a centre-forward. If you wanted swift, interchanging movements, where the striker pulls deep or wide (like Roberto Firmino does, much to the annoyance of pretty much every ex-Liverpool player stuck with the notion of a no.9), or indeed, leads the charge, he was not your man. He wouldn't pull wide like Sturridge does, to open up spaces. He was just fairly static and fairly central.
This summer, Liverpool are not signing superstars – that is not the Klopp way, whether or not fans want a big net spend (see this article for more on that) – but are signing star-shaped players for star-shaped holes; players with various sides to their game; players with the cutting edge of razor-sharp throwing stars.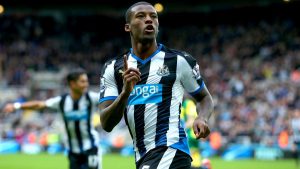 Sadio Mané is not one of the big names of world football, but his pace, awareness (he's not just 'head down and run') and goals record makes him less predictable than the aforementioned Benteke. Mané suits Klopp's system, where interchangeability is key.
And Georginio Wijnaldum – who seems certain to arrive for £25m –  is perhaps even more interesting.
This article – which includes professionally-sourced scouting video of Wijnaldum – is for subscribers only.
[ttt-subscribe-article]