By Chris Rowland and Daniel Rhodes.
W/c Monday 25th April 2016.
Welcome to our weekly round-up of news and events on the site, matters relating to LFC and the world of football generally.
Liverpool Football Club – Hillsborough News
Monday 25th:
Jurors reached a majority decision on whether the 96 victims of the Hillsborough disaster were unlawfully killed.
The jury of six women and three men had been deliberating since 6 April after hearing evidence for two years.
The forewoman said at least seven of the nine jurors had reached agreement on the unlawful killing question in a 14-section questionnaire.
The conclusions will be formally returned tomorrow.
Tuesday 26th:
The Crown Prosecution Service has announced it will now look into criminal prosecution following the outcomes of the Hillsborough Inquests. And various MPs have called for accountabihttps://tomkinstimes.com/wp-admin/plugins.phplity to follow justice. See 'Hillsborough Inquests' below.
Wednesday 27th:
Families of the 96 fans who died in the Hillsborough disaster have declared justice has been done after an inquests jury found they were unlawfully killed. (BBC)
Andy Burnham made a statement in the House of Commons, which is worth watching in full.
Lawyers acting on their behalf said the conclusions had "completely vindicated" their 27-year battle for the truth.
Kenny Dalglish says he's "overjoyed" for the families of the victims. (BBC)
Watch the interview with Kenny (Click here)
Thursday: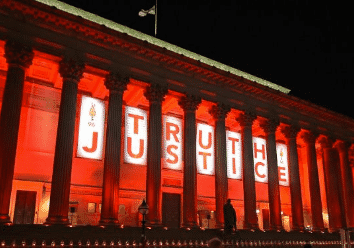 There was a Hillsborough Vigil Service at St George's Hall yesterday evening, here's the BBC Report:
Kenny Dalglish was praised by his former council in Glasgow:
"Council welcomes the findings of the Hillsborough Inquest, which concluded the 96 football supporters who lost their lives at Hillsborough were unlawfully killed; recognises this as a monumental step in achieving justice for the 96 victims; congratulates the Hillsborough families for their tireless campaign, the people of Liverpool for the support they have given the families and pays tribute to Glasgow's Kenny Dalglish who stood shoulder to shoulder with the people of Liverpool and played a critical role in supporting the campaign for truth and justice."
The families of the victims will launch a multi million pound high court case for damages, citing "abuse on an industrial scale", against two police forces (Guardian).
In a statement, solicitors firm Saunders Law said it was taking the high court action over the "cover-up and actions intended to wrongly blame the deceased and Liverpool Football Club supporters for the tragedy, for which there has still been no proper admission or apology".

Saunders Law's James Saunders said South Yorkshire police had spent £19m "defending the indefensible" at the inquest, which was the second one held into the disaster.

"In addition to the police wrongdoing that caused the deaths, there is evidence of the systematic cover-up intended to transfer the blame for what happened from South Yorkshire police to the innocent, by spreading lies, doctoring evidence, pressurising witnesses and suppressing the truth.

"The evidence points to abuse on an industrial scale by both South Yorkshire and West Midlands police, beyond any 'one bad apple' analysis. In addition to actions by individuals, the evidence suggests institutional misfeasance by these bodies directed against our clients and the fans generally."
Friday:
A survivor from the Hillsborough disaster called for action against those responsible on the BBC political debate programme Question Time:
During the debate a survivor in the audience was given his say, telling the watching world: "I don't think South Yorkshire Police have yet bet been held accountable .

"They have had an inquest where a decision has been made but there hasn't been any accountability yet through the criminal courts and I think it's only when criminal accountability arises and senior officers who were in charge on the day – and successive senior officers who have been involved in South Yorkshire Police since 1989 up until today's date – until they are held accountable in the criminal courts there is no accountability and that has to happen for justice to happen."
QC John Beggs, lawyer for the disgraced David Duckenfield, made a number of claims during the inquests, that are only now allowed to be reported (ECHO):
Mr Beggs complained that Mr Duckenfield, who the jury later found responsible for the deaths of the 96, was "regularly described as a murderer".

During the hearing on July 1, 2014, he said his clients – match commanders Duckenfield, Roger Marshall and Roger Greenwood – were victims of "highly prejudicial commentary in the media" and an "avalanche of negative publicity".

He said: "In the social media sphere, in particular, there has been the most foul onslaught in relation to Mr Duckenfield, where he is regularly described as a murderer, where banners are unfurled at Anfield…"

"May I make clear that, as counsel, we will not be cowed by such foul abuse.

"We are not concerned as counsel. We are concerned for our clients.

"It does affect them and it does affect witnesses, because witnesses read this material and it cannot realistically be said that it doesn't have an impact upon witnesses when they read repetitively that David Duckenfield is a murderer with epithets beginning with 'f' and 'c' the whole time."
The absolute gall of the man. 
In a statement issued today solicitor Elkan Abrahamson labelled South Yorkshire Police a "shambles":
He said: "We are appalled to see the shambles in South Yorkshire Police following the Hillsborough Inquest verdict. SYP have shown a lamentable refusal to face up the fact that their organisation needs to take a long hard look at their values and ethics.

"We believe the rank and file officers in the force are being let down by the their leaders. Sadly the only solution would appear to be the application of remedial measures and we have today asked Theresa May to commence the procedure to enable this.

"The Home Secretary needs to send a team in to look at the force root and branch, to speak to the rank and file and see what they think is wrong in the force and what needs to be done. We believe there needs to be a rigorous and continuing examination of the ethical behaviour of the force at every level.

"The Force's motto is 'Justice with Courage' – sadly they have shown neither."
This is the best reference in terms of medical evidence, from the Liverpool Echo.
Dr Jasmeet Soar considered medical evidence about Jimmy Hennessy, 29, from Ellesmere Port.

Judy Khan QC, representing some members of Jimmy's family, said: "On all of that available evidence, it is right, isn't it, that it is likely that an earlier intervention, earlier medical intervention, in Jimmy's case could have saved his life?"

Dr Soar said: "Potentially, yes."

The court heard another Ellesmere Port man, 29-year-old Christopher Edwards, had been described by a witness as breathing when he was picked up on the Leppings Lane terraces.

Footage showed Christopher being carried in the pen at 3.27pm and being treated on the pitch two minutes later.

Intensive care expert Professor Jerry Nolan was asked whether the decision to delay treatment to carry Christopher onto the pitch might have proved fatal.

He said: "If he had been able to receive the correct and appropriate treatment in that pen, then yes, it would have made a difference, but, as I have said, I can't tell, in all honesty, whether that was feasible."
This video, by LBC presenter James O'Brian, is a compelling viewing:
The Week In Football – Liverpool FC:
Tuesday:
Jamie Carragher says defender Mamadou Sakho, 26, "has let himself and Liverpool down badly" over an alleged anti-doping violation. (Sky Sports)
Wednesday:
Mamadou Sakho is unlikely to play again this season for Liverpool. The club and player have both agreed he will remain unavailable until the process of an Uefa anti doping violation has been resolved. (BBC Radio 5 live)
Sakho failed a drugs test after the 2nd leg of their Europa League tie at Manchester United.

The French defender had until Tuesday to request the analysis of the B sample as well as to provide explanations for the presence of a prohibited substance in his system.

Uefa are yet to open disciplinary proceedings against Sakho. Liverpool are unable to make any comment as the process and player information is confidential.
Meanwhile, Sakho has decided not to challenge the results of his failed drugs test, according to Press Association Sport.
"Press Association Sport understands the France international opted not to request his B sample be tested ahead of Tuesday's deadline after his initial test revealed traces of a fat-burning substance.

"Sakho was not on the team's flight on Wednesday lunchtime for their Europa League semi-final first leg in Villarreal."
Thursday:
A Premier League tribunal has ordered Liverpool to pay Burnley up to £8m for Danny Ings. An initial £6.5m fee plus £1.5m in add ons.
Here's a comment from Kloppelotti, that we considered as publishing as a full article, but instead we'll publish it here, in full, as a news item in the Sakho case:
At long last both FIFA and UEFA – especially within the last decade – have started to take doping more seriously. A world sport like football (soccer) has had a lot of ground to make up in regards to anti-doping policies and regulations.
Over the last two days – apart from being glued to the Hillsborough coverage – I have spent a lot of time reading through UEFA's anti-doping programme, regulations and policies.
If you are interested in reading more, here is the link: http://www.uefa.org/protecting-the-game/anti-doping/
If you follow the link you can easily download PDF's with all relevant information. I started with the "Anti-doping guide for players" before scanning through most of the documents including the "WADA Prohibited List (1st January 2016)" and "Guide to WADA Prohibited List". The guide also includes information on "TUE = Therapeutic Use Exemptions".
I have no medical background and regard myself as a person with pretty average intelligence. I am not a professional athlete, so therefore have no responsibility to read, understand or operate within UEFA's anti-doping regulations. I am also not a member of a professional club with the responsibility of supporting its professional athletes in having full access to all relevant information and fully understand and adhere to best practice in regards to UEFA's anti-doping rules and regulations.
Mamadou Sakho is a professional athlete. Liverpool is a professional football club. They both have responsibilities. I would be very surprised and utterly shocked if the club has not followed up on their anti-doping obligations – making this into a much more serious case than it already is.
The "Anti-doping guide for players" as listed above, is an "easy-to-read" brochure and should be the perfect starting point for any player. Each club would also have the responsibility to make sure each player of their club is reading and understands the content. The brochure highlights topics like "What substances are prohibited?", "Can I take medicine given to me by a doctor or anyone else?", "What is a doping offence?", "Who is responsible if I commit a doping offence?", "How long will I be suspended for if I commit a doping offence?", "Are supplements safe?" … just to mention a few.
Extract from "Are supplements safe?"

Nutritional supplements are not regulated like medicines are, so you can never be sure that the label shows the real contents. Studies have shown that around 15% of supplements bought over the internet could be contaminated with banned substances such as anabolic steroids.

Several players have taken supplements and have then tested positive, even when they had not meant to take banned substances. This still leads to a long suspension from football.

Never trust a supplement that says it is approved by UEFA, FIFA or similar sport organisations. This will never be the case. Be careful – if the packaging claims it will enhance your performance, it probably has a banned substance in it!
At the back of the brochure the following text is highlighted:
Where can I get more help?

For more information on the Prohibited List, TUE procedures, doping control procedures and the different types of doping offences:

Visit http://www.uefa.org/protecting-the-game/anti-doping emailantidoping@uefa.ch or contact your NADO (National Anti-Doping Organisation).

If you are in any doubt, speak to your team doctor, especially before you take any medication.

GOOD LUCK AND DON'T WORRY – MOST PLAYERS DON'T HAVE ANY PROBLEMS IN THEIR WHOLE CAREER. TAKING A FEW MINUTES TO LEARN THE BASIC RULES AND PROCEDURES COULD MAKE THE DIFFERENCE BETWEEN A LONG AND A SHORT CAREER IN FOOTBALL.
I would also strongly recommend reading "Guide to WADA Prohibited List". Please see some relevant extracts below:
What is my responsibility towards the Prohibited List?

Paragraph 2.01b of the UEFA Anti-Doping regulations states: "It is each player's personal duty to ensure that no prohibited substance enters his body and that no prohibited method is used. Accordingly, it is not necessary that intent, fault, negligence or knowing use on the player's part be demonstrated in order to establish an anti-doping rule violation for use of a prohibited substance or prohibited method." Prohibited substances can be found in common medicines, and studies have shown that many nutritional supplements are contaminated with them. You must therefore be particularly careful if you are ill or if you decide to use nutritional supplements.

What should I do if I have to take any medication or a food supplement?

Given the disciplinary consequences that you may face in the event of an anti-doping rule violation, you should be aware of the contents of the Prohibited List, and before taking any medication or food supplements you should consult your team doctor or your national anti-doping organisation (NADO). You can also ask for advice at anti-doping@uefa.ch.
I have the highest regard for Mamadou Sakho as a player and as a person based on what he has done for community groups in Liverpool. Everyone making a mistake should be forgiven if admitting to it, learning from it and changing their ways.
If the illegal substance taken is not regarded as performance-enhancing, it could have a significant bearing on the outcome and rightly so.
Sakho has made the first step towards redemption by not pursuing the B sample. If he accepts his punishment (could be anything from a hefty fine to 4-year ban), owns up to his mistake and are not "re-offending", he should be forgiven.
The length of any imposed ban will probably decide if we will ever see him playing for Liverpool, again. Sad, but true …
Friday:
The Reds narrowly failed to keep a clean sheet in the first semi-final of the Europa League in Villarreal, conceding in the final minute of injury time to lose one-nil. Here's the extended highlights if you would like to watch them. 
Liverpool suffered a 1-0 defeat to Villarreal in the first leg of the Europa League semi-final in Spain on Thursday night courtesy of a last-gasp strike from Adrian Lopez at El Madrigal.
The substitute scored right at the end of a contest which had been dominated for long periods by the Reds when he swept in Denis Suarez's pass across goal when one-on-one with Simon Mignolet.

It means Liverpool will need to beat the La Liga side at Anfield in next week's return leg if they're to progress to the final in Basel.
The Week in Football – General:
Monday 25th:
Jose Mourinho will be given £300m to spend on new signings when he becomes Manchester United's manager. (Daily Star)
Former England midfielder Jamie Redknapp says Arsene Wenger has "brainwashed" Arsenal fans into thinking a fourth-placed finish in the Premier League is good enough. (Sky Sports)
Leicester City forward Riyad Mahrez became the first African to win the Professional Footballers' Association Player of the Year award last night. Spurs' Dele Alli won the Young Player award.
Manchester United midfielder Ander Herrera, 26, has dismissed suggestions that his "superhuman" Old Trafford team-mate David de Gea, 25, wants a move to Spanish giants Real Madrid. (Manchester Evening News)
Tuesday 26th:
Paris St-Germain manager Laurent Blanc is a contender to take over at Manchester United this summer – and would keep Ryan Giggs as his assistant.
Former Everton manager David Moyes is desperate to return to Goodison Park if Roberto Martinez is sacked in the summer.
The rest of this highlights package is for Subscribers only.
[ttt-subscribe-article]